"This isn't a positive to me"
With a payroll of about $345 million all-in, the New York Mets are the heaviest-spending team in the MLB. Unfortunately for fans, players, and management, their massive payroll has not been reflected by recent performances.
Although the team won 101 games in 2022, crossing the 100-win threshold for the first time since 1988, their season ended at the hands of the San Diego Padres in the NL Wild Card series.
In 2023, the team has shown promise but has still failed to achieve divisional dominance. At the time of this writing, the team has a record of 28-27, putting them four games behind the Atlanta Braves for the top spot in the NL East.
•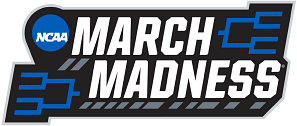 Recently, well-known MLB analyst Jon Heyman took to Twitter to remind fans that things may not be as bad as they seem. The USA Today baseball writer refreshed collective memory by informing his followers that the New York Mets still occupy a playoff spot, owing to the change in the postseason format.
"For all their issues, the Mets are tied with the Marlins and Giants at 28-27 for the final two playoff spots in the NL" – Jon Heyman
Unlike the previous year where two Wild Card teams were featured, three Wild Card teams from each league will play past September. Although Heyman demonstrated that the Mets are tied with the San Francisco Giants and the Miami Marlins for the last spot, many of his followers believed the Mets should be striving for more.
In addition to having the largest payroll ever, the New York Mets are also paying record-setting amounts of money to individual players. Max Scherzer and Justin Verlander, two of their top pitchers, will both make $43 million this season.
Despite holding on to the final playoff spot, the prevailing feeling among onlookers is that the New York Mets do not deserve to make the postseason. Offensively, the team has been very mediocre, ranking 18th in runs scored, 14th in home runs, and 17th in team batting average.
New York Mets are proof that money cannot buy wins
Between Scherzer and Verlander, the Mets are shelling out $86 million, and significantly more for their entire pitching staff, who has a cumulative ERA of 4.69.
By comparison, the Tampa Bay Rays are paying their entire staff $22 million, and have a team ERA of 3.71.
If deep-pocketed owner Steve Cohen really wants to win, he will need to learn that there is more to baseball than spending lavishly.