"They believe that they're above good and evil"
Former Brazilian player Walter Casagrande has given a scathing verdict on his compatriots Dani Alves and Robinho.
A striker by trade, Casagrande represented Brazil in the 1986 FIFA World Cup, won the UEFA Champions League with FC Porto in 1987, and was a fan-favorite at Corinthians. In retirement, he has been working as a football pundit and a columnist.
In an interview with AS, he gave his views on Alves and Robinho, two players who have made the news for all the wrong reasons. Former Barcelona defender Alves has been detained on charges of sexually assaulting a woman.
While he has admitted to getting physically intimate with the woman, he claimed that it was consensual and has denied all reports of rape. Former Real Madrid and Manchester City forward Robinho, on the other hand, is fighting a nine-year Italian prison sentence for rape.
Casagrande believes that both players are arrogant and think they are 'above good and evil'. He said:
"I think that an image of power is created around them and the feeling that nothing will happen to them. They feel superior to women and believe that they can invade other people's space because they are famous and have a lot of money."
The 59-year-old added:
"It is both [arrogance or lack of scruples] things. They believe that they are above good and evil and that is not how you live in society. Both Alves and Robinho have an arrogant and arrogant personality that leads them to think that they can do anything without consequences."
---
Dani Alves' wife vows to stick by him amid rumours of divorce: Reports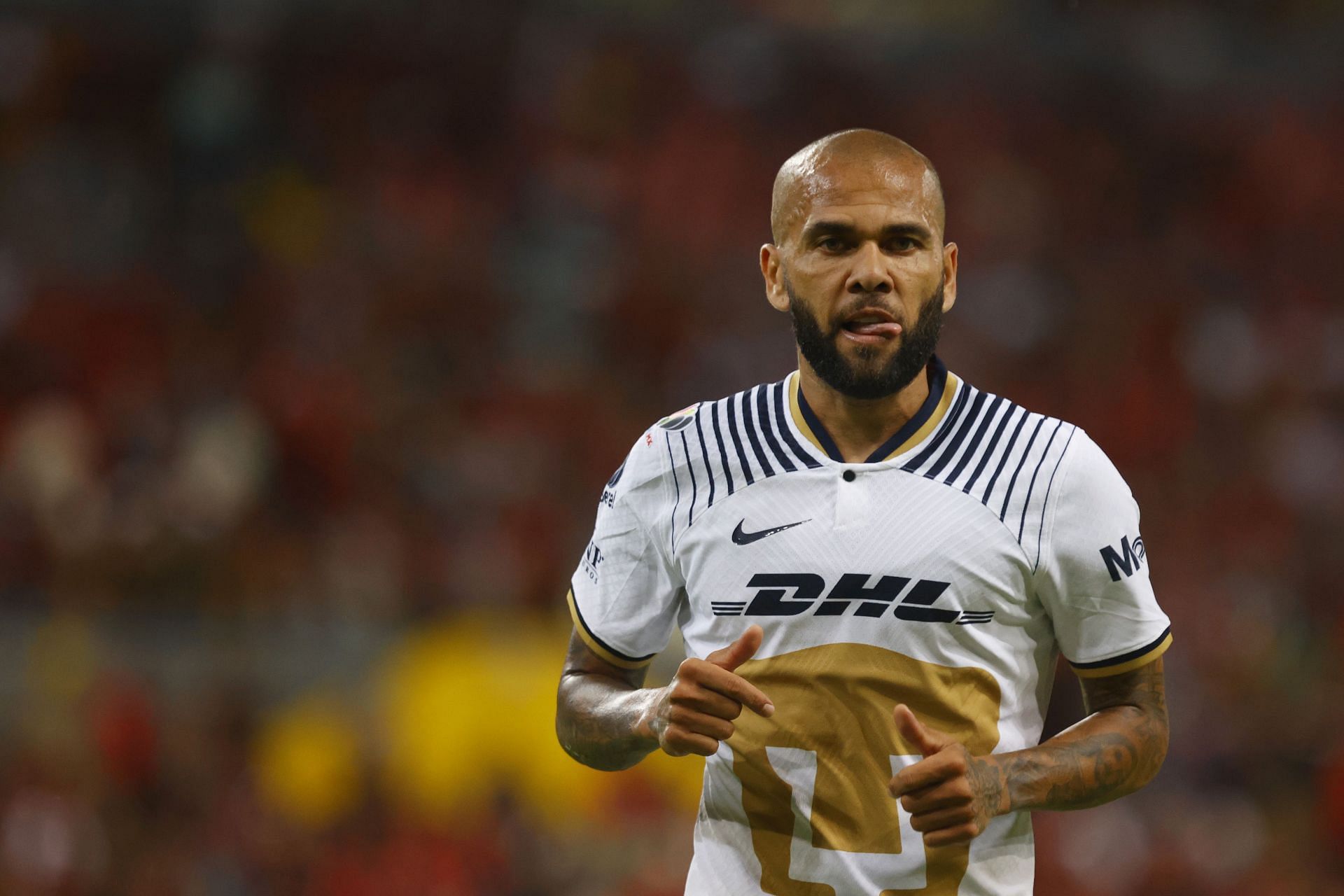 Contrary to widespread rumors, Dani Alves' wife Joana Sanz has vowed to stick by the Barcelona legend and not file for divorce.
After recently visiting Alves in prison, the Tenerife-born model, when asked to address claims that she had filed for divorce, reportedly said (via The Sun):
"I'm not going to leave him alone at the worst moment in his life."
She has since denied making any such statement, saying:
"I want to make it clear that the recent information about things I have said are totally false. I haven't contacted any media or any specific journalist. When I have something to say I, Joana Sanz, will say it, via an official statement on my social media."