"Respect your Elder" – MLB Twitter reacts to league's top ERA earners after 2 months of play
MLB fans have seen it all after only the first two months of the 2023 season. From heroic performances to witnessing the enactment of the sweeping new rules, fans have been hard-pressed to find a dull moment.
With the new measures like the ban on defensive shifts, pickoff restrictions, larger bases, and of course, the pitch clock, pitchers in the league have never had it harder.
However, the greats are continuing to shine. On May 31, which marks the two-month mark of the 2023 season, FOX Sports shared the top five ERA leaders for the year to date.
•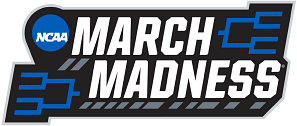 "Here are your ERA leaders this season" – FOX Sports: MLB
Inevitably, fans shared their take on the published numbers. However, few could argue with the number one pick. Bryce Elder of the Atlanta Braves has been magnificent.
In addition to posting an MLB-best 1.92 ERA, the 24-year old is competing in his first full season. The Texas-native has a record of 3-0 and 56 strikeouts over 55 innings.
While Elder's performance has undoubtedly helped his team achieve the top spot in the NL East, the Tampa Bay Rays have set the bar when it comes to pitching. The Rays rotation has a cumulative ERA of 3.10, placing them first in the MLB.
Shane McClanahan, who finds himself third on the list has been the best arm for Tampa Bay. In addition to having the third-best ERA in the MLB, McClanahan also has more wins than any other pitcher, with eight. With the 26-year old's one-year, $737,000 deal expiring at the end of the year, many expect a massive payout coming.
Sonny Gray of the Minnesota Twins is second on the list, to the surprise of a few fans. Similarly to the Braves and Rays, the Twins lead their division on account of their excellent pitching, and Gray has been a massive part of that.
It has never been harder to be a pitcher in the MLB
With the rules now clearly favoring hitters and baserunners, the job of the pitcher is not getting any easier. By demonstrating superior ability to get outs, the men on this list have ushered in a new era of terminator-like pitching. With so many of the top names on the list in their mid to early 20s, it is scary to think what heights they might reach as their respective careers continue to develop and improve.