New York Yankees youngster Anthony Volpe touched by Aaron Judge's gift
When New York Yankees prospect Anthony Volpe reported to spring training, he had no idea that he would be his team's 2023 opening day shortstop.
A 2019 first-round draft pick, Volpe spent most of the last three seasons playing for the Yankees' minor league affiliates. Widely considered to be a rising star, nobody could have predicted how quickly he would get his shot.
Yankees manager Aaron Boone spent the guts of the preseason feverishly trying to construct an infield lineup that worked. However, after 2022 shortstop Isiah Kiner-Falefa failed to impress fans with his .261 average last year, the position was open to new applicants.
•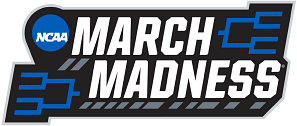 Eventually, the 21-year old was named as the opening day shortstop for the Yankees, a position once held by Derek Jeter, who he idolized growing up.Although he has yet to register his first career home run or RBI, Volpe has quickly become a Yankees fan favorite.
"Anthony Volpe with a TRIPLE! His first XBH!" – Talkin' Yanks
In a recent piece for ESPN, writer Marly Rivera shed some light on the role of Aaron Judge, the team's captain, in making Volpe feel at home.
Anthony Volpe grew up in New Jersey and is of Italian heritage. In Rivera's piece, he explains how a December 2022 trip to visit relatives in Florence during the World Cup piqued his interest in soccer, and by extension, the FIFA 23 video game.
Incidentally, the New York Yankees captain is a FIFA aficionado. Judge gained notoriety for his skills in the game during the 2021 season, after Volpe and Judge connected over the game during spring training.
When the Yankees set out on their first away trip of the 2023 season to face the Baltimore Orioles, Judge had a special gift for Volpe. The young shortstop found a brand new PS5 complete with the newest edition of FIFA. Anthony Volpe expressed his gratitude for his captain's welcoming present:
"It's very welcoming. He is going out of his way to bring me in. It's very generous and kind. And to have something like that with a new teammate, it's special"
It wasn't long before the two set out to face each other on Volpe's new console. Unfortunately, for Volpe, Judge has had years of practice to develop his skills. According to him, Judge beat him by a score of 3-1 in their first game.
Anthony Volpe has a powerful ally in Judge
Although Volpe has only hit .158 this season, many fans and pundits are urging patience with the youngster. The Yankees will play the Los Angeles Angels in a 3-game set next week. Perhaps Volpe could register his first career RBI against two-way superstar Shohei Ohtani.