Johnny Nelson believes Deontay Wilder would take fight with 'dangerous' Martin Bakole | Boxing News
After Martin Bakole's three-round demolition of Ihor Shevadzutskyi on Saturday night, Sky Sports' Johnny Nelson looks at the heavyweight's next steps, whether Deontay Wilder is an option and if Bakole can "embarrass" the division's other stars into stepping in the ring with him…
I don't see many of the big names in the division fighting Bakole by choice.
You look at him and see that he is big, strong and rugged but he completely beat up Shevadzutskyi on Saturday night. That wasn't just big and strong, it was calculated.
It reminded me of George Foreman, if I am honest. Bakole looks beatable but you don't realise how strong he is and his skill is probably underrated. He can definitely box. It might not be the smoothest or the slickest but there is method to his madness.
He showed he can beat up and take out strength. It was a marquee win that got his name in the discussion, a real tick in the box.
But will all those men he called out afterwards want to face him? If they have to, yes, but they won't want to.
He is in that 'who needs him?' club. He is dangerous and there is little reward for fighting him unless you want his spot in the rankings. What will benefit his career is getting a title.
While he doesn't have one, people can forget about him, and come up with every excuse possible. They'll say he's not a big name, doesn't sell tickets, and won't fill Wembley Stadium.
At this point in time, they are probably right – but Deontay Wilder may fancy it.
Ben Shalom said on Saturday that he and Bakole were targeting Wilder and I think Wilder and his people will look at it and think he has the punch power to get rid of Bakole.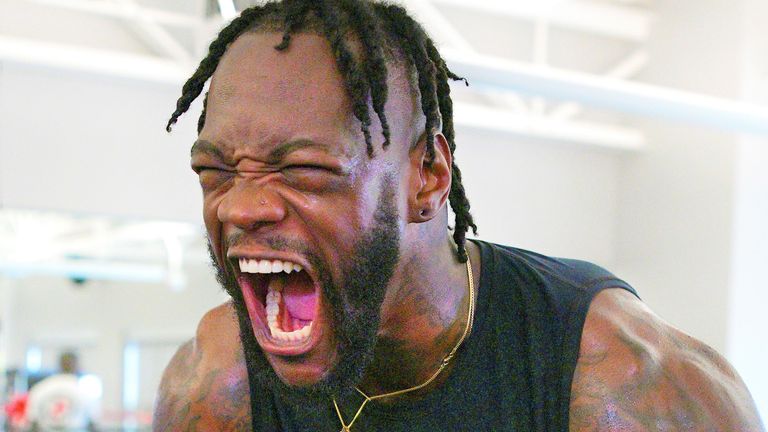 Wilder did that with Luis Ortiz, something I really rated him for because Ortiz was certainly not in a slump in his career. Deontay has so much confidence in his raw power.
If that fight happened it would put everybody else to shame – the UK fighters at least. It would be impossible to ignore Bakole after a fight like that.
Could Bakole beat Wilder?
We have seen what beats Wilder. Someone with smooth boxing skills. You can't match him for power so you need to outbox and outmove him. Even if you are tough and durable, you cannot take the sort of shots Wilder will throw out.
But don't sleep on Bakole or you could be turned over. Saturday night showed how destructive he can be when he is on it. I also like his fearless approach.
He has talked about what happens in sparring which you just don't do. It's like grassing on your mate! But he has to call these guys out to try and force them not to ignore him. He needs to embarrass them into fighting him.
One of the names to come out of Bakole's mouth was Dillian Whyte. Whyte is saying, 'you lost to Michael Hunter, what have you got to offer me?'
I don't see that fight right now. I am a friend of Dillian's and I would tell him it doesn't add up at the moment. I am not saying one beats the other. I am just saying I wouldn't advise it.
The problem in this game is that ego can take over, it can be the devil and has got a lot of men beaten. You have to use common sense, use your brains.