James Maddison: Leicester midfielder insists he will be fit and ready to be called upon for England at Qatar World Cup | Football News
James Maddison insists he will be fit and ready to be called upon for England after shaking off an injury scare on the eve of the World Cup.
The midfielder, having scored in Leicester's 2-0 win over West Ham in the final game before the tournament, was forced off with a knee problem just two days after being named in Gareth Southgate's 26-man squad.
Every England player trained for the first time in Qatar on Wednesday, including right-back Kyle Walker, who had groin surgery in October although he won't play in the opening match against Iran on Monday – but Maddison is hopeful he will be available for selection.
"I've got to be ready when called upon," he said in a press conference. "I feel like I'm in good form, in good goal-scoring form, we've got such a brilliant squad, you might only get that one moment to show everyone what you can do and be the man to help the team. I'll be ready when that opportunity comes.
"We had a scan the day before we met up which was a positive scan. I had a little problem in the week building up to the West Ham game, post-Everton game. I wanted to play (vs West Ham). I didn't want to not give it a go because of the World Cup. I wanted to help Leicester.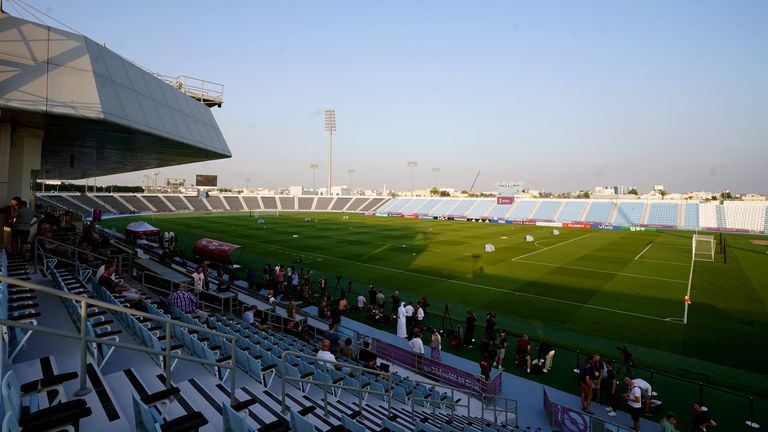 "I managed to score early and carry on after that. It was a bit sore and getting worse as the game went on. I thought it was probably best for me to come off and get someone else on who wouldn't have a problem with a full sprint. I have to do a little bit of work to get up to speed with the physios here but it should be no concern.
"There might be a little bit of separate, extra work to make sure that's right and not a problem because I want to be 100 per cent if called upon. I'm hopeful I'll be fine."
Maddison admitted he "never felt the door was closed" on being named in Southgate's squad despite not being called up for three years.
The 25-year-old said he was braced for both outcomes but spoke of the emotion when he received the good news.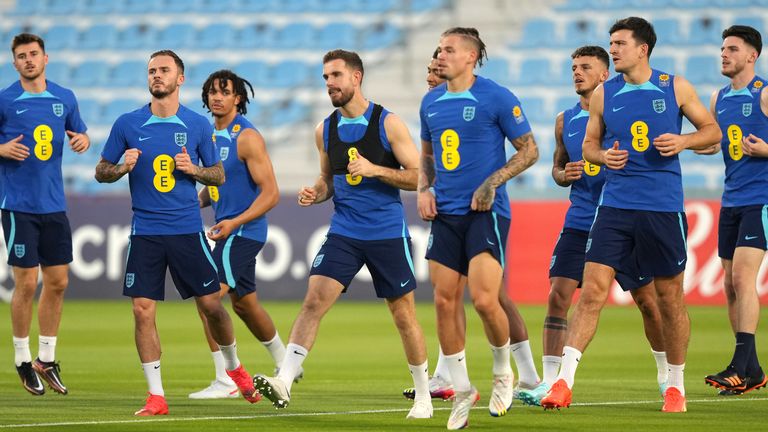 "I was in Brendan's (Rodgers) office having a chat to him and he asked me if I'd heard anything, I hadn't at that point," explained Maddison. "He was just being a good man-manager and putting his arm around me if I didn't get the call and how to stay motivated for Saturday's game.
"I went back down to the dressing room and had a missed call off Gareth Southgate so the heart started beating. I had his number saved still, I called him back and he gave me the good news.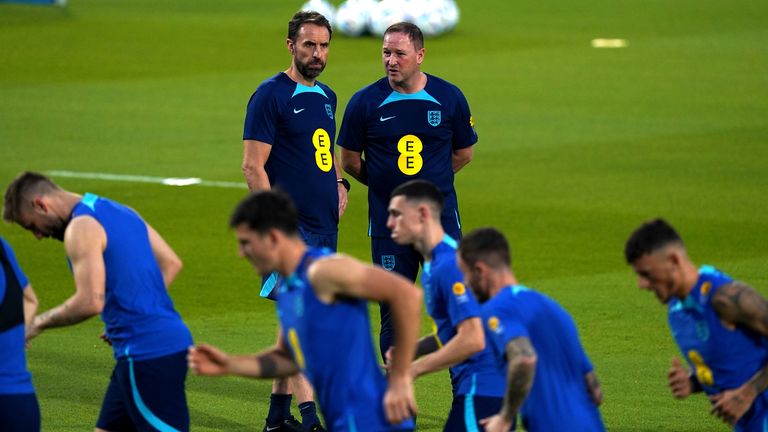 "It was all a little bit of a blur. After the call finished it was head on the wall moment, deep breath and then I called my parents.
"My dad actually cried. Your family and parents are on this journey with you. When in previous years I've been left out when I thought I might have a chance, the disappointment is spread across the family because they want what's best for you.
"On the opposite end of the scale the happiness comes for them as well. The day of the announcement, I went back to see them in Coventry and had dinner with them. That's a moment I'll cherish forever."
Casino trip never an issue, says Maddison
Last week, England boss Southgate described a casino trip made by Maddison after he pulled out of an England squad with illness in October 2019 as not "the drama it seemed to be for everybody else" and Maddison was also keen to play down the incident.
Maddison said: "People forget that I was actually capped by Gareth Southgate and called up after the casino incident and it wasn't a big deal at the time for Gareth.
"It got blown out of proportion and some of it was ridiculous to what actually happened. That was in the past and I don't want to go into the details of what actually happened. It wasn't a big deal then.
"I was actually capped after that incident so people who often say… I think they're just making an excuse up for me as to why I wasn't in the squad but I don't think that was the case.
"We had already spoken about it and put it to bed and I was called up and capped after that. That was never a concern, that was more outside noise from you lot I think."
Walker: I'll be ready for USA game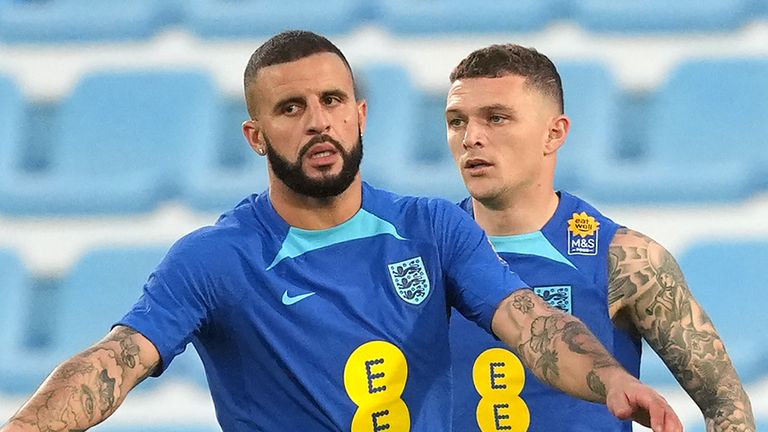 Meanwhile, Walker has revealed he is targeting a return to action in England's second group game against the United States next week.
The 32-year-old has not played for Manchester City since October 2 and has undergone groin surgery in a bid to be fit for Qatar.
Having been included in Gareth Southgate's 26-man squad, the England manager said he expected Walker to be ready for action before the end of the group stage.
He trained alongside his team-mates during England's first session at their base at the Al Wakrah Sports Complex on Wednesday.
But Walker admits Monday's opening game against Iran will come too soon and is instead aiming to be in contention for the USA game on November 25.
He told ITV Football: "I think probably the first game is too short, but from then onwards I will be good and ready to go.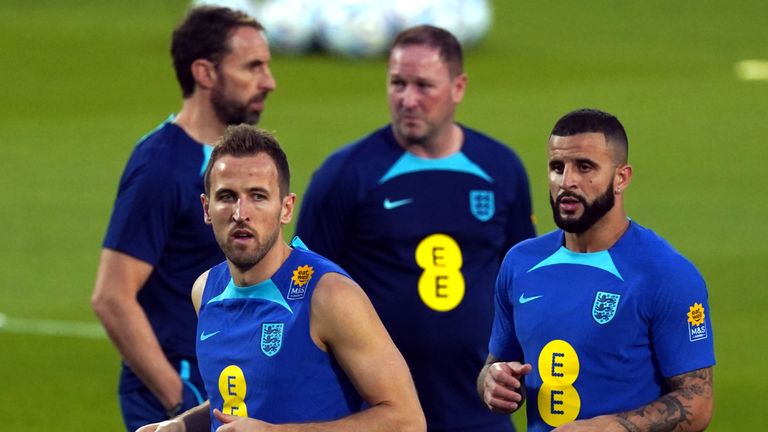 "It was an operation I had and it was touch and go, but that's full credit to the physios here and also at Man City for getting me back fit and healthy.
"I was never worried. I always have to believe in myself. As soon as the professor said I needed the surgery, I was very confident that I made sure I prepared right, on and off the field, and did the right things correctly and moving forward I knew I would be alright."
Monday November 21 – England vs Iran (Khalifa International Stadium, Al Rayyan; kick-off 1pm)
Friday November 25 – England vs USA (Al Bayt Stadium, Al Khor; kick-off 7pm)
Tuesday November 29 – Wales vs England (Ahmed bin Ali Stadium, Al Rayyan; kick-off 7pm)