G Thomas Greiss retires after 14 seasons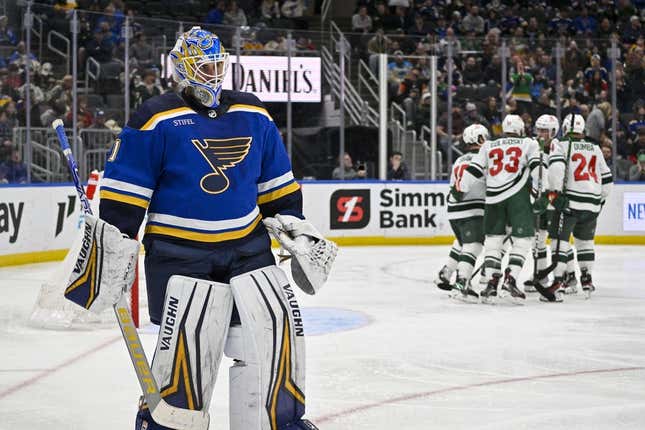 St. Louis Blues backup goaltender Thomas Greiss retired after 14 NHL seasons on Thursday
Is pulling Victor Wembanyama from NBA Summer League the right move? | Agree to Disagree
Greiss played his final season with St. Louis in 2022-23 and posted a 7-10-0 record and 3.58 goals-against average in 16 starts.
Greiss posted a 162-130-37 record and 2.77 GAA in 368 regular-season games for the Blues, Detroit Red Wings, New York Islanders, Pittsburgh Penguins, the then-Phoenix Coyotes and San Jose Sharks
The first German-born goalie to play in 100 NHL games claimed the Jennings Trophy, along with teammate Robin Leander, for allowing the fewest goals in the regular season with the Islanders in 2018-19.
In 2021, Team Germany declared it had cut ties with Greiss for "values contradicting with the values of the German Ice Hockey Federation (DEB)" following social media posts he liked and shared.
Greiss told NHL.com that he intends to stay involved with the sport.
"I'm already going to stay connected to hockey and possibly do something with one team or another," he said. "But right now, I want to get some distance and let the rest come to me."
–Field Level Media