Who Does Jackie Pick on 'Love Is Blind?' Four Clues Josh Trumps Marshall
Jackie Bonds and Marshall Glaze are one of the couples on the fourth season of Love Is Blind, the hit Netflix dating show that returned to screens on March 24, with more episodes still to be released.
Bonds and Glaze got engaged after dating in the show's famous pods, before embarking on the cast vacation to Mexico to get to know each other better.
Since leaving the Love Is Blind pods, dental assistant Bonds and marketing manager Glaze, both 27, have run into a number of relationship hurdles. Bonds was seen breaking down in Mexico over family issues and, in a later episode released on March 31, the pair also turned up to a cast party separately.
At the same cast party, Bonds came face to face with Josh Demas, 31, who she had also been romantically involved with while in the pods.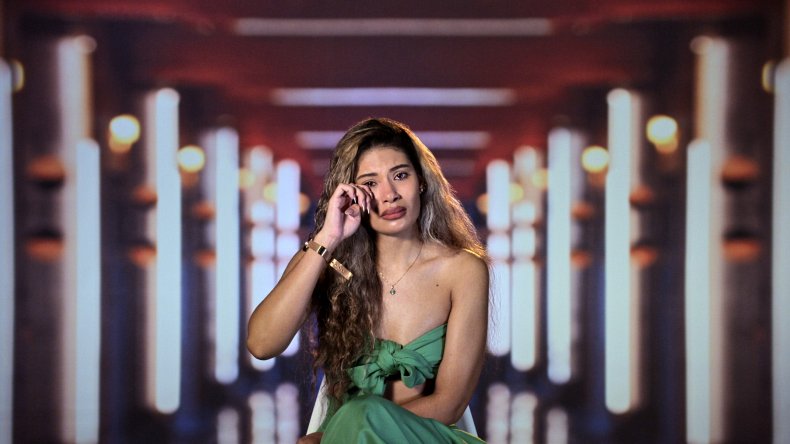 Demas, a project engineer, professed his love for Bonds, telling her to "pick" him and questioning whether she was going to marry Glaze.
A teaser at the end of Love Is Blind Season 4's eighth episode, the latest to be released on the streaming platform, hinted that Bonds could embark on a romance with Demas after all—despite still being engaged to Glaze.
Newsweek has everything you need to know about the hints given that she ends up with Demas instead of Glaze on Love Is Blind.
Clues that Jackie picks Josh over Marshall on 'Love Is Blind'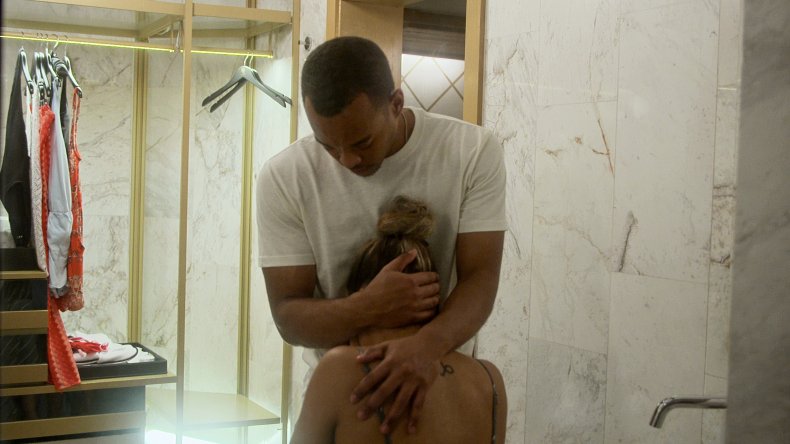 Jackie and Marshall's tension
Bonds and Glaze have not had a smooth run so far, suggesting their relationship may not make it.
In one tense scene, Bonds and Glaze were arguing and Bonds snapped: "We don't have sex bro," before saying: "You're going to give me a migraine," to her fiancé.
Of course, all couples have ups and downs and a few arguments do not necessarily spell the end for duos on the show.
Dress fitting drama
In a trailer for the next batch of episodes, the men and women in the Love Is Blind cast can be seen heading to separate stores to get their suits and dresses for their wedding days.
In one clip, their co-star Brett Brown is seen telling Glaze: "She didn't show up for the dress fitting," presumably in reference to Bonds. The footage is from an episode that is yet to air, suggesting there is more drama to come for the troubled couple.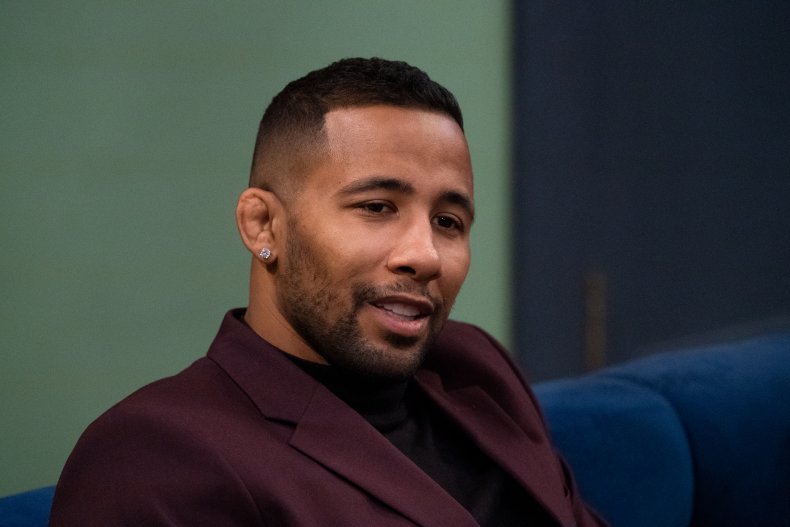 Jackie and Josh's meeting
The teaser also features a brief clip of Bonds and Demas meeting up.
While sitting in a cafe, Demas tells Bonds: "Losing you is my biggest regret. I do love you."
Glaze is then seen confronting Bonds, saying: "I need answers. Josh, whatever that is. I need to know."
Wedding teaser
In the original trailer for Love Is Blind Season 4, which can be viewed above, viewers get a glimpse at some of the cast members who will have a wedding with their potential spouses on the show.
It is not revealed, however, which of the men and women wind up making it to the altar and saying "I do."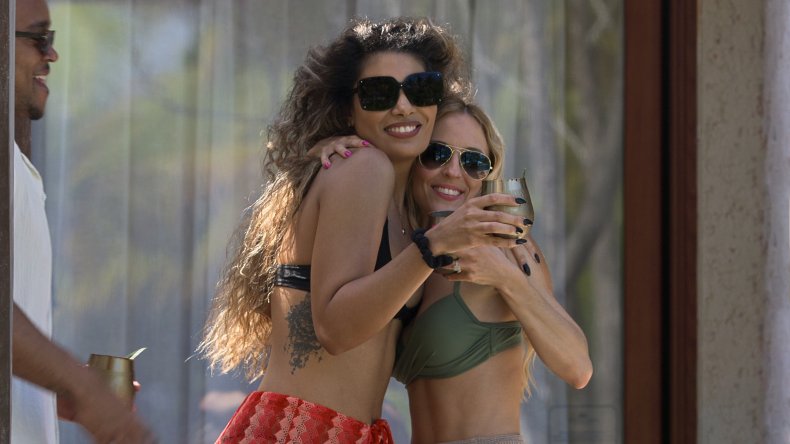 While the trailer shows Brown and other stars like Micah Lussier preparing for their big day, Glaze and Bonds are notably missing from the teaser
Does this mean they don't make it to their wedding day after all? Fans will need to tune in to find out.
The first eight episodes of Love Is Blind Season 4 are available to stream now. The previous seasons are also on the streaming platform.