Which teams could target Tom Brady in free agency?

Patriots
"Folks around the league don't see him staying in Tampa."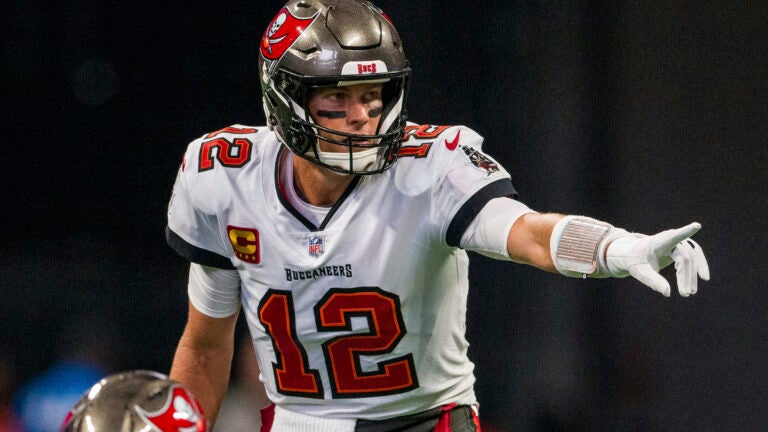 If Tom Brady wants to play for a 24th NFL season, he should have no shortage of options.
On Sunday, NFL Network's Ian Rapoport mapped out the market for Brady this summer, presenting three potential landing spots for the signal caller.
"Tom Brady is a free agent after the season," Rapoport said on NFL Network's "NFL GameDay." "He'll be 46 years old and I would say there's a chance that he does not return to the Tampa Bay Buccaneers despite the fact that they very much want him back and plan to make efforts toward that. 
"Among the teams that would consider Brady — a couple of them considered Brady last time. The Tennessee Titans still have some quarterback questions. The 49ers if they do not decide to roll with Brock Purdy, although he's certainly stating his case. And then the Las Vegas Raiders, who have several of his old friends including Josh McDaniels."
With the Raiders moving on from Derek Carr, a reunion for Brady and McDaniels could be in the cards.
CBS Sports' Jonathan Jones added more validity to that scenario on Sunday, stating on CBS' "The NFL Today" show that Las Vegas intends to "aggressively pursue" Brady if he does hit the open market.
"Brady is going to be a free agent, and folks around the league don't see him staying in Tampa," Jones said. "The Raiders are going to trade or release Derek Carr by mid-February, and the Raiders think Brady is a 'program-changer' just like he was in Tampa when he arrived."
Brady and McDaniels worked together for 16 seasons in New England, with the now-Raiders head coach in desperate need of a new option under center following a 6-11 season.
Brady would have plenty of offensive weapons if he joined McDaniels and the Raiders. Along with top wideout Davante Adams, Brady could dice up opposing defenses with players like Josh Jacobs, Darren Waller, and Hunter Renfrow lining up on the field.
A Brady free-agent feeding frenzy could even lead to a potential Patriots reunion, as unlikely as it might seem. 
"I mean, if Tom really wanted to, I'm sure that it would be all open arms to go back to New England. I would just have to say all parties would need to want it," Rob Gronkowski told Fox News last month. "He has the opportunity to go wherever he would love to go.
"It's Tom Brady. If he wanted to go back home to the San Francisco 49ers, I'm sure that would be open. If he wanted to go back home to the Patriots, I'm sure those doors would be open. If he 100% wants to stay in Tampa Bay, those doors would be wide open. It's all on him."
Newsletter Signup
Stay up to date on all the latest news from Boston.com