Wagner Chief's Warning Shows Fear Russia About To 'Lose the Initiative'—ISW
The chief financier behind Russia's Wagner private mercenary group, Yevgeny Prigozhin, has hinted at his concerns that Moscow will "lose the initiative" in the war with Ukraine, according to military analysts.
A new report by the Institute for the Study of War (ISW) claims Prigozhin spoke to his affiliated outlet RIA FAN on March 17 and claimed Ukrainian forces were preparing a large counter-offensive.
Coming at a crucial time as the conflict moves into its second year with question marks over Russia's strategy, Prigozhin is said to have claimed that Ukrainian forces will carry out the operations across the occupied eastern regions of the country starting in mid-April.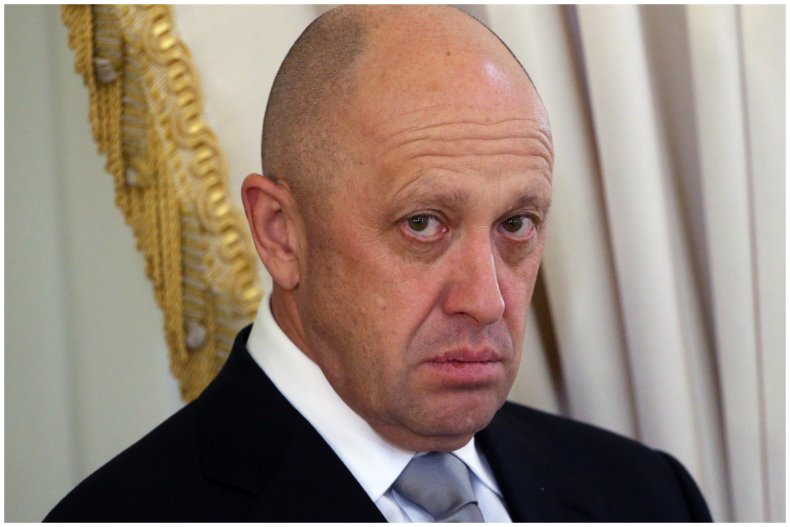 The ISW report, released on Saturday, March 18, said: "Prigozhin's depiction of imminent Ukrainian counteroffensives also implies that he believes that Russian forces will lose the initiative to Ukraine soon and be forced onto the defensive rather than continuing stalled or unsuccessful offensives in the Kreminna, Bakhmut, Avdiivka or Vuhledar areas."
He urged Russian forces to prepare for the counteroffensives by preserving ammunition and equipment.
Prigozhin is believed to have depicted the Ukrainian forces as having enough combat power to justify the Wagner group's "inability to complete an envelopment or encirclement" of Bakhmut, in eastern occupied Ukraine.
He claimed Ukraine has at least 19,000 personnel deployed within Bakhmut, again in an attempt to justify Wagner's lack of progress in the city.
Russian soldiers fighting for control of Bakhmut saw their "lowest rates" of offensive actions amid a "depletion of troops" power in the city, according to British Intelligence.
The U.K.'s Ministry of Defense on Saturday, March 18, found Russia is conducting some of the lowest rates of local offensive action that has been since January this year.
Russia has made gains in Bakhmut with its troops having gained footholds west of the Bakhmuta River, which flows through the center of the city.
According to the ISW, Russian regional authorities could be severing their connections with Prigozhin.
It stated Prigozhin claimed the authorities in Krasnodar Krai, in southern Russia, have reneged on a prior agreement to bury the Wagner Group dead in the town.
The ISW report added: "Prigozhin also released a phone call in which a Goryachiy Klyuch official told a Wagner representative that Krasnodar Krai Governor Veniamin Kondratyev stripped him of authority to cooperate with Wagner.
"Wagner servicemen also released a threatening video appeal to the local administration claiming that they will "personally solve the issue" with the administration if they do not respond to the appeals."
Newsweek has contacted the Kremlin for comment.