'USA' Chants Break Out on Wall Street as Anti-Woke Company Goes Public
Chants of "U-S-A!" were heard on Wall Street on Thursday after the woke-free marketplace, PublicSq, went public on the New York Stock Exchange.
In a video posted by the Post Millennial, PublicSq founder and CEO, Michael Seifert, can be seen ringing the opening bell at the New York Stock Exchange alongside supporters such as Donald Trump Jr. In the video, many "U-S-A!" chants can be heard from the crowd.
Eric Cortellessa of Time magazine, also posted a similar video, showing Seifert, Trump Jr. and other investors outside of the stock exchange and several loud chants can be heard.
The Citizen Free Press also posted a video showing the chants taking over a CNBC broadcast with anchors being forced to cover their ears while speaking.
Seifert posted a video of CNBC's Jim Cramer speaking about PublicSq and wrote, "You can tell Jim Cramer isn't used to hearing USA chants on the NYSE floor…The largest network of non-woke businesses in America is officially public."
On Thursday, PublicSq went public on the stock exchange following a "business combination" with "Colombier Acquisition Corp. (NYSE: CLBR) ("Colombier"), a publicly traded special purpose acquisition company."
According to a press release, the transaction with Colombier provides PublicSq with around $34.9 million.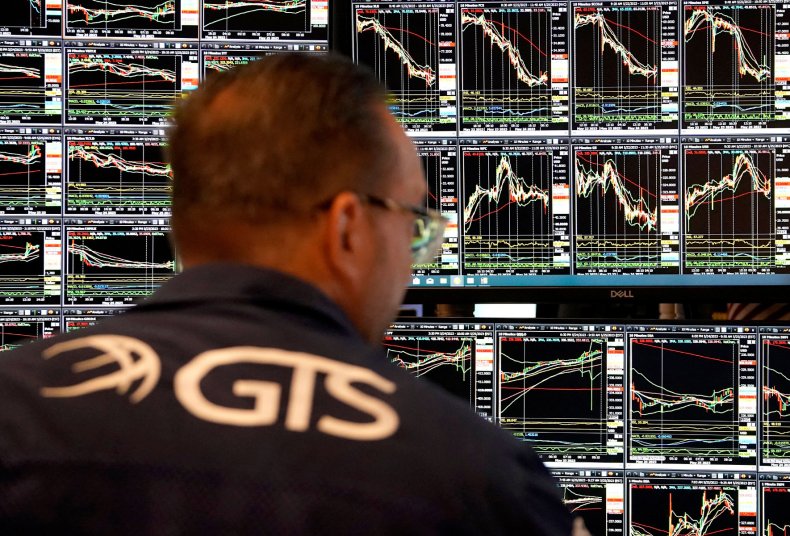 Seifert told Newsweek on Thursday, "Today was a special day for our company, our movement, the stock market, and the country."
"It's well past time for 'We the People' to have a voice in the marketplace and that voice was heard loud and clear today," Seifert told Newsweek. "We're excited to be able to invest in a company that shares their values and now, it's time to execute."
Seifert continued in a press release where he said, "Today, PublicSq. has reached a true milestone, and the best part is we are just getting started. We could not be prouder to pave the way for the quickly growing parallel, patriot economy – which includes over a million and counting freedom-loving Americans who are registered on our platform as members, as well as over 55,000 business vendors on the platform."
Seifert previously spoke to Newsweek about how his marketplace saw an increase in consumers following the early stages of the Bud Light boycott in May. Seifert told Newsweek that he hoped his platform would one day rival Amazon and said, "We do say as a marketplace that we are certainly pro-life, pro-family and pro-freedom."
Seifert also told Newsweek that PublicSq has an in-depth vetting system for allowing companies into the marketplace.
"We have a lot of language in some of our different terms that speaks to our need for business to not highlight any certain specific gender ideology as a part of their business' displays, advertising, corporate donations, etc.," he told Newsweek.