Trump's Classified Documents Indictment Charges: Everything We Know
Former President Donald Trump is facing seven criminal charges related to Special Counsel Jack Smith's classified documents probe, according to the ex-president's attorney Jim Trusty.
Trump announced the indictment in a series of Truth Social posts on Thursday, mentioning no charges but proclaiming his innocence and calling the development "a continuation of the greatest witch hunt of all time." The former president also suggested, without evidence, that President Joe Biden may have orchestrated the indictment, calling the current president and his administration "corrupt."
While the indictment itself was not available to the public as of Thursday night, Trusty detailed the likely charges during an interview with CNN's Kaitlan Collins. The Trump lawyer said that the information was based on the contents of a summons document, which also ordered the former president to appear before a federal judge in Miami, Florida, on Tuesday.
Trusty said that at least one of the seven charges involved an alleged violation of the Espionage Act, calling the notion that Trump could be guilty of such a charge "ludicrous under the facts of this case." In addition, he said that the former president was facing "several obstruction-based" and "false-statement" charges, calling them "a crazy stretch, just from the facts as we know it."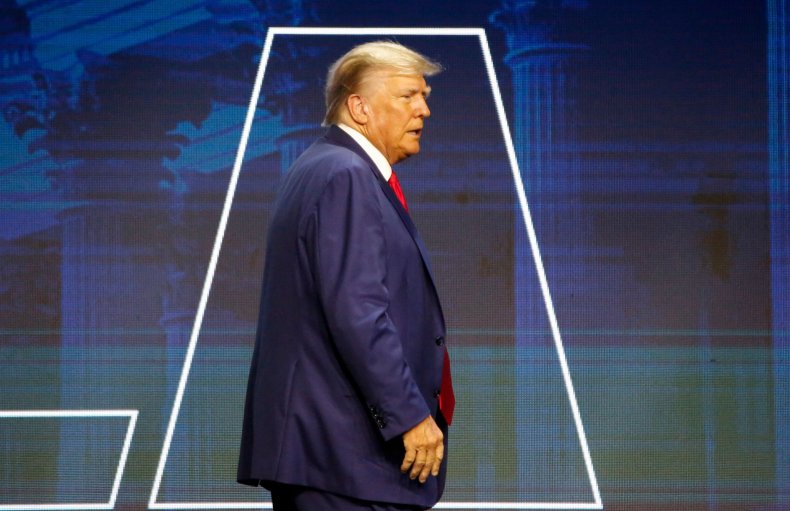 Collins pressed the lawyer on whether the charges included "one on the willful retention of documents." Trusty replied in the affirmative, referencing the purported charge with the Espionage Act Statute 18 U.S. Code §§ 793, which involves "gathering, transmitting or losing defense information."
The charge is punishable by a fine and/or up to 10 years in federal prison. Ryan Goodman, former special counsel at the Department of Defense, predicted last week that Trump would be facing the same charge, citing the identical Espionage Act statute.
Trusty indicated that Trump may also be facing an obstruction charge, citing 18 U.S.C. §§ 1519, which deals with the "destruction, alteration, or falsification of records in federal investigations and bankruptcy." The charge is punishable by a fine and a maximum prison sentence of up to 20 years.
He went on to cite 18 U.S.C. §§ 1512, a statute concerning "tampering with a witness, victim, or an informant." This charge carries a maximum prison sentence of up to 30 years, depending on the nature of the alleged crime.
In a tweet, Goodman said that the charge could be related to a "theory" that Trusty floated to Collins, which the former special counsel said was a "subtle" implication that ex-Trump aide "Walt Nauta may have flipped" on the former president.
"Absolutely insane that a defense lawyer would go on national television to discuss an indictment of his client that he hasn't seen and then speculate that a particular person is going to cooperate with the government," lawyer and frequent Trump critic George Conway tweeted in response to Goodman. "Totally nuts."
Trusty told Collins that he thought the former president was facing at least one conspiracy count in addition to the other charges, with the caveat that his information was not "biblically accurate" because he was basing it off a "summary sheet" instead of the actual indictment.
Trusty said that a copy of the indicting document could be released to Trump's legal team at any time until Tuesday afternoon. He confirmed that Trump would be present at the court hearing in Miami.
"He's gonna show up," said Trusty. "He knows he's innocent. He knows this is garbage, he knows there's fundamental problems with each one of the counts that they're apparently putting in this indictment."
The Department of Justice declined Newsweek's request for comment and additional information on the indictment.
In addition to the classified documents case, Smith is also conducting a federal investigation of Trump's attempts to overturn his 2020 presidential election loss and his activities leading up to the January 6 attack on the U.S. Capitol.
The former president and 2024 presidential candidate is already facing 34 state-level felony counts of falsifying business records in New York. Trump denies criminal wrongdoing of any sort.