Trump Reacts to Jan. 6 Indictment: 'Fake Charges'
Former President Donald Trump lashed out Department of Justice (DOJ) Special Counsel Jack Smith after hinting that that federal charges were imminent shortly before the four-count indictment was made public.
Trump, just after 4:40 p.m. Tuesday, posted on his Truth Social platform that he heard he would be indicted at 5 p.m. on charges related to the DOJ's probe into the deadly January 6, 2021, attack on the U.S. Capitol, following months of speculation. The 45-page federal indictment was shared online afterward.
In his second federal investigation this year, a grand jury indicted Trump on four charges in the Capitol siege probe, which include conspiracy to defraud the United States; conspiracy to obstruct an official proceeding; obstruction of and attempt to obstruct an official proceeding; and conspiracy against rights.
The four charges against Trump, the Republican frontrunner in the 2024 presidential race, stem from the federal investigation, led by Smith, into the former president's alleged involvement in efforts to overturn the 2020 presidential election results on January 6, when a mob of his supporters stormed the U.S. Capitol to stop the certification of President Joe Biden's victory. Hundreds of people have been charged in the riot, which resulted in several deaths and nearly 140 police officers suffering injuries. Trump, who has expressed support for the Capitol rioters, said they protested because he said they agreed "the election was rigged."
Trump, who denies all wrongdoing, has repeatedly criticized the special counsel's probe, referring to it as politically motivated. In one of his Tuesday posts, he accused Smith of "Prosecutorial Misconduct."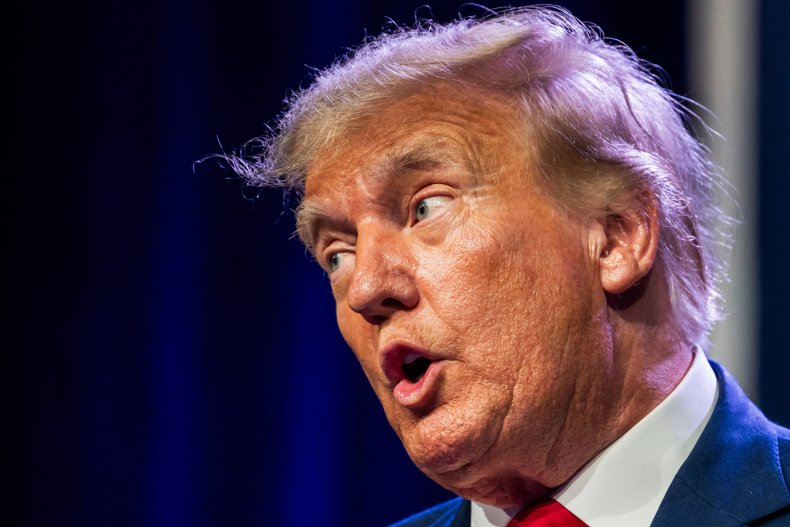 Newsweek reached out via email on Tuesday to Trump representatives for comment.
Trump, who has repeatedly claimed that the 2020 election was "stolen" from him due to voter fraud despite no evidence backing this claim, slammed Smith and his Democratic rival, President Joe Biden over the indictment.
Smith led the Capitol riot investigation along with Trump's federal classified documents case in which the former president was indicted for allegedly mishandling classified information. Trump has pleaded not guilty to all 37 original charges in the documents case.
In one post on Truth Social, he lashed out at Smith, accusing the special counsel of trying to interfere with the 2024 election by "putting out yet another Fake indictment."
"I hear that Deranged Jack Smith, in order to interfere with the Presidential Election of 2024, will be putting out yet another Fake Indictment of your favorite President, me, at 5:00 P.M.," Trump said in the post. "Why didn't they do this 2.5 years ago? Why did they wait so long? Because they wanted to put it right in the middle of my campaign. Prosecutorial Misconduct!"
In a subsequent post on the platform, he took aim at Biden.
"Also, why are they putting out another Fake Indictment the day after the Crooked Joe Biden SCANDAL, one of the biggest in American history, broke out in the Halls of Congress??? A Nation In Decline," Trump posted.
At roughly 5:30 p.m., Trump's campaign issued a statement regarding the Capitol riot indictment, saying the charges are the "latest corrupt chapter in the continued pathetic attempt by the Biden Crime Family and their weaponized Department of Justice to interfere with the 2024 Presidential Election."
This is a breaking story and will be updated.