Tampa's treasured 'Cigar City' culture enjoys revival as tourists, newcomers flock to Florida
Tampa, Florida – Cigar culture is deeply ingrained in Tampa, Florida, and enjoying a sudden spirited revival amid the city's wider ascendancy in recent years. 
"Cigar City" produced more than 500 million cigars annually in the 1930s, making Tampa the center of global manufacturing.
By the 1970s almost all of Tampa's scores of cigar makers had vanished. 
Like other sectors of American industry, the cigar makers found cheaper labor and more inviting business and tax environments overseas. 
TAMPA IS TOP OF MIND: WHERE TO GO, WHAT TO EAT, AND WHY YOU SHOULD VISIT BEFORE IT'S TOO LATE
However, signs of Tampa's new embrace of the cigar lifestyle are everywhere in Tampa today. 
J.C. Newman Cigar Co., which dubs itself American's oldest family-owned cigar maker, recently underwent a major overhaul to turn itself into a center of tourism and hospitality in historic Ybor City.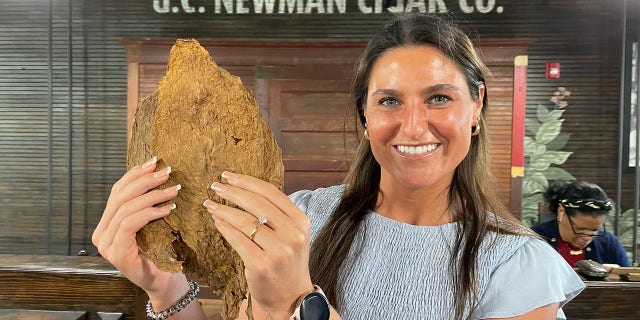 Local cigar cafés such as Tabanero Cigars are expanding both their retail and online business amid a wave of new tourists and new residents flocking to the region. 
Hockey fans, meanwhile, can smoke cigars at the Diamond Crown Lounge at Amalie Arena in downtown Tampa — home of the 2020 and 2021 Stanley Cup champion Tampa Bay Lightning.
"We believe in the enjoyment of craftsmanship." — Tampa cigar maker Yanko Maceda 
It's the only space in an NHL arena where fans can smoke cigars and watch live hockey action, according to Cigar Aficionado.
Tampa's unique pro-sports amenity is a tribute to the importance of cigars in local culture. 
"We believe in the enjoyment of craftsmanship," Ybor City entrepreneur Yanko Maceda of Tabanero Cigars told Fox News Digital.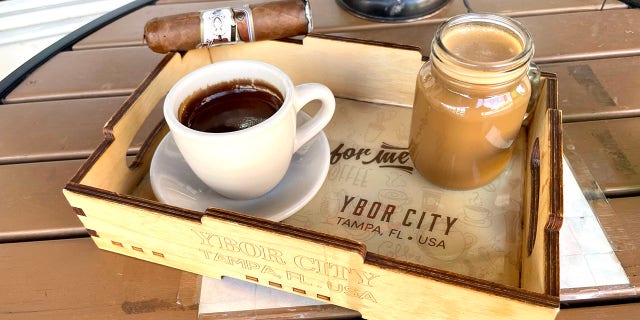 Guests visit his cigar café, and many others like it in Tampa's historic district, to smoke hand-rolled robustos seated on faux-leather couches, sipping rich, dark Cuban coffee while reading Hemingway or making new friends. 
TAMPA IS BIRTHPLACE OF THE CUBAN SANDWICH, AMERICAN CULINARY CLASSIC FLAVORED BY MANY CULTURES
Tampa's cigar culture suggests a quiet and Old World sophistication — the Good Life — missing in many parts of a digital society that moves with breakneck speed today.
"This is how civilized men should live." — patron at Tabanero Cigars in Ybor City, Tampa
"This is how civilized men should live," said a visitor from Toronto, sitting outside Tabanero beneath palm trees smoking a cigar and drinking a cortadito (espresso with steamed milk) on a recent sun-splashed and warm winter day. 
Nearby, J.C. Newman Cigar Co. in Ybor City dubs itself American's oldest family-owned cigar maker. 
Founded in 1895, it stands proudly as the last of Tampa's glory-era cigar makers.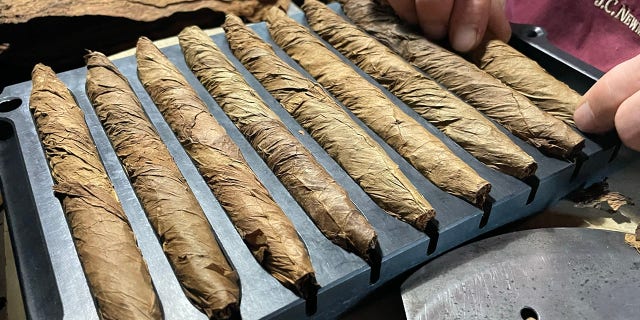 Newman spent the last several years refurbishing its stately brick factory into a tourist and hospitality destination and museum.
Guests can learn about local history, host wedding receptions or business meetings — or learn to roll their own cigars in Friday night classes. 
TERRIFIC TAMPA: 5 FAVORITE SPOTS FROM 'POLITICS FOR PATRIOTS' IG CELEBRITY ROGAN O'HANDLEY
It plans to open a working tobacco farm in Ybor City, a living museum of American agriculture, by the end of the year.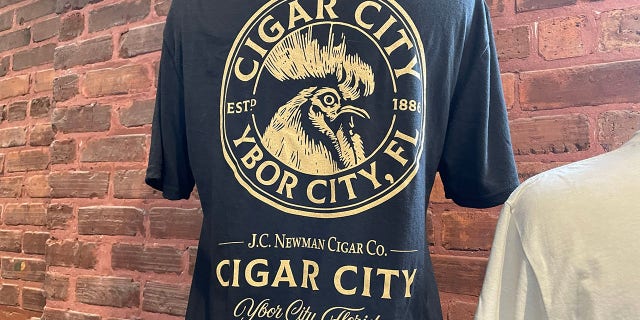 It will be built around a post-Civil War tobacco barn recently found and reclaimed from the Florida panhandle. 
"People can come down here, plant [tobacco], pick it, hang it in the barn, put it in bales, age it and roll their own cigars with tobacco we'll grow right here in Tampa," Bobby Newman, the third-generation co-owner with brother Eric of J.C. Newman, told Fox News Digital.
He cites agro-food tours such as the Kentucky Bourbon Trail as inspiration for what the Newmans hope to build in Ybor City. 
Renewed interest amid COVID
Several factors have fueled Tampa's cigar resurgence, say local aficionados. 
COVID-19 inspired renewed interest in hand-crafted cigars as people locked in at home sought leisurely pursuits and comforts.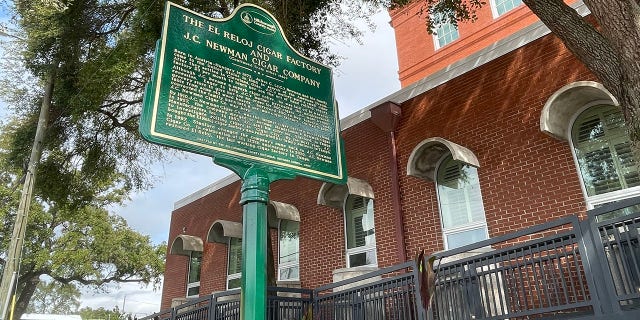 "Cigars, premium cigars, have never been more popular," said Neman. 
He said that, during COVID, "Who knew that so many people would stay home and drink their favorite beverages while smoking a ton of handmade cigars?"
An influx of tourists and new residents, meanwhile, have flooded Tampa from big northern cities where cigars are frowned upon — or even banned. 
They look at cigars, and the ability to smoke them openly in Tampa, as a taste of American tradition and Florida freedom. 
The trend has been buoyed by a rediscovery of City Cigar legacy and lore.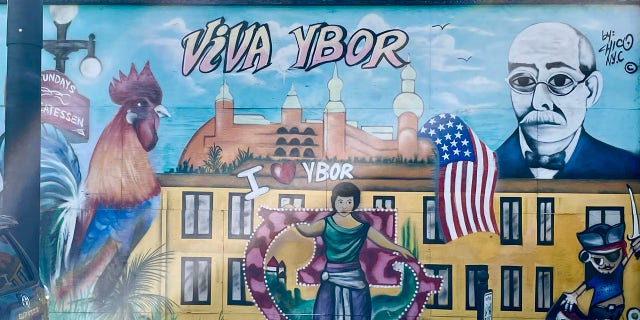 Ybor City is one of America's great historic neighborhoods — one of only three National Historic Landmark Districts in all of Florida. 
It was built, quite literally to make cigars.
Neighborhood namesake Vicente Martínez Ybor was born in Spain in 1818 and became a cigar maker in Cuba before fleeing for Key West in 1869. 
CLICK HERE TO SIGN UP FOR OUR LIFESTYLE NEWSLETTER
He purchased 40 acres of land northwest of downtown Tampa and moved his cigar-making operation there in 1885. 
Scores of cigar makers followed, giving Tampa its well-earned reputation as Cigar City.  
A great cigar is "well-balanced, like a craft beer or a good bourbon," Maceda, of Tabanero Cigars, told Fox News Digital.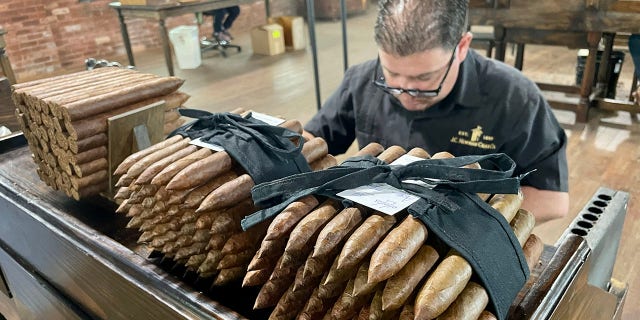 "From the first sip to the end of the glass, you'll always have a rush of flavors." 
CLICK HERE TO GET THE FOX NEWS APP
A great cigar, he added, should also be "well constructed, so you have a really slow burn. And definitely aging … makes a huge difference."
He added, "A well-aged cigar will give you a beautiful experience."