Sword-Wielding Mob Stabs College Student's Head After Dance Party Scuffle
An altercation at a college going-away party escalated to violence on Friday evening, leading to a violent attack that left one student with multiple stab wounds, including one to the head.
The incident occurred at Doaba College in Kharar, a town located in the Indian state of West Bengal. According to a report from the Hindustan Times, a group of at least 26 men stormed a hostel mess hall and confronted a group of students with whom they had gotten into a verbal altercation with earlier in the night. The students had been attending a going-away party for third-year peers who were set to depart the school when the initial altercation took place.
The newspaper noted that the attackers, wearing masks, were armed with "swords, rods, and other sharp-edged weapons," leaving several victims at the party with a variety of minor injuries. At least two other students assaulted by the mob, Irshad Ahmad Khan and Faidar Rasool, of Kashmir, reportedly suffered major injuries. Local police said that Khan suffered multiple stab wounds, while Rasool suffered a bone fracture while attempting to flee the violence.
"Later, while some students were having dinner in the hostel mess, a group of 26 masked outsiders attacked them with swords, rods, and other sharp-edged weapons," police told the Hindustan Times. "While Irshad suffered multiple stab injuries, including on the head, Faidar fractured his leg by jumping off the first floor of the canteen to save himself. Several other students suffered minor wounds in the attack, but managed to escape to safety. The assailants eventually fled the spot. It wasn't an attack on Kashmiri students specifically."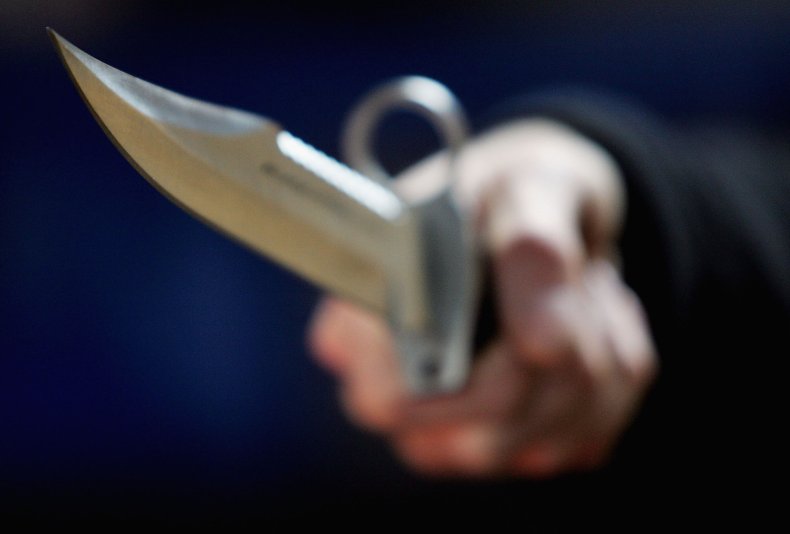 All students injured in the incident were taken to a local hospital for treatment. Those who suffered minor injuries were given first aid. Khan and Rasool remained in treatment as of Sunday, with Khan receiving stitches for his various wounds.
Security camera footage obtained from the scene has so far led to the arrest of only one man allegedly involved in the attack. Charges of attempted murder and rioting have been submitted against all 26 perpetrators.
"We were dancing at the party when boys around us started pushing us, which led to an altercation," Khan explained to the Hindustan Times. "Later, when we were having food in the mess, they brought their accomplices from outside and attacked us. I am shocked how they managed to enter the college campus with swords and other weapons."
"Around eight students were having dinner when they attacked us," Rasool added. "They clearly wanted to kill us. To escape the attack, I jumped off the first floor and couldn't walk after that. Despite screaming for help, no guard or staffer turned up for help. Our friends rescued us."
Newsweek attempted to reach the Kharar police for comment.
A similar mob incident took place in Kharar roughly two weeks ago, according to the newspaper. On February 23, 33 individuals armed with sharp weapons stormed into the Polytechnic College in the Kharar town of Khuni Marja and attacked a group of students playing cricket outside their residence. One victim lost a finger as a result. The motive for this earlier assault has not been reported at this time.