South Carolina man robs convenience store clerk using toy Nintendo 'Duck Hunt' pistol
Deputies in York County, South Carolina, arrested a man on Tuesday who allegedly robbed a convenience store using nothing but a Nintendo "Duck Hunt" game pistol.
David Joseph Dalesandro, 25, of Sharon, South Carolina, was arrested by the York County Sheriff's Office and charged with armed robbery with a deadly weapon, wearing a mask and petty larceny of less than $2,000.
The sheriff's office said Dalesandro allegedly walked in to the Sharon Kwik Stop convenience store on York Street at about 5:45 p.m. on May 30 wearing a mask and a hooded sweatshirt.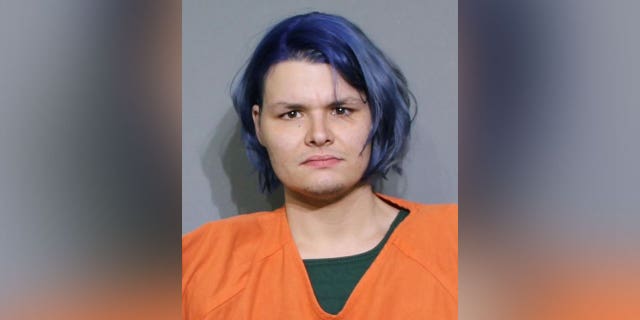 The suspect then flashed a fake gun tucked into the waistband of his pants at the clerk and demanded money from the cash register.
SOUTH CAROLINA TEEN KILLED OVER BOTTLE OF WATER IN 'SENSELESS' SHOOTING BY SHELL GAS STATION OWNER: SHERIFF
The clerk opened the register and removed $300 before handing the cash to Dalesandro, the sheriff's office said.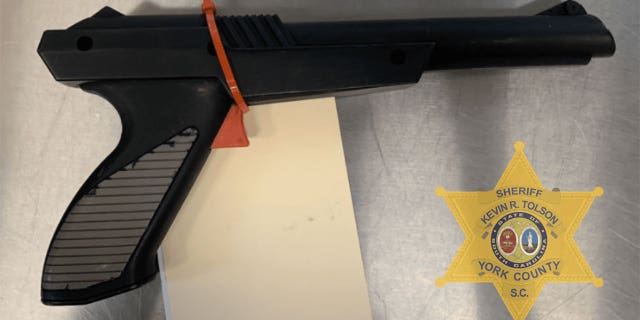 Deputies spotted Dalesandro in the parking lot of a Dollar General down the street from the Kwik Stop.
SOUTH CAROLINA WOMAN FOUND DEAD IN WHEELCHAIR, BOYFRIEND KILLED AFTER CHARGING POLICE
When deputies searched the suspect, they found the "Duck Hunt" game pistol in Dalesandro's pants.
CLICK HERE TO GET THE FOX NEWS APP
He was arrested and booked in the York County Detention Center and held without bond.