Sales drop, prices barely budge

Real Estate
Condos, once viewed as a great first step to homeownership, appear to be slipping out of reach amid a lack of listings to meet the demand.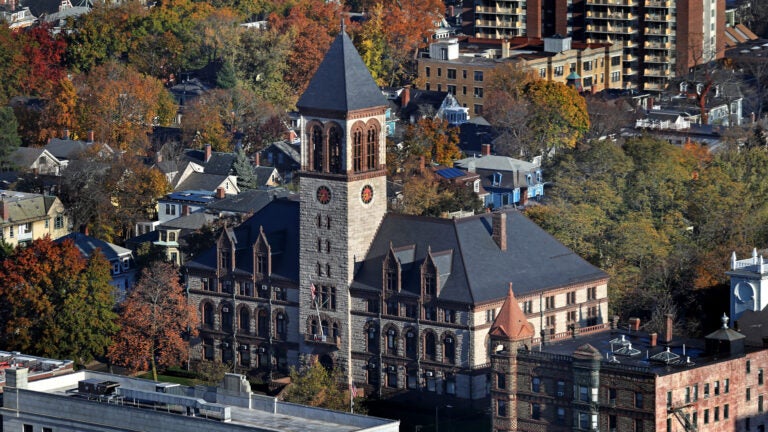 In the Massachusetts housing market, it seems mud season is lasting into the summer — at least when it comes to price increases.
The needle barely budged for the condo and single-family home markets in the state in May, but in Greater Boston, prices still edged up, according to a report The Warren Group, an data analytics firm, released this morning.
Median sales price:
Condo
% change year over year
Median sales price:
Single-family
%
change year over year
Mass.
$526,000
0.2
$589,000
-0.2
Greater Boston
$615,000
0.8
$750,000
1.2
Source: The Warren Group
"With its rich heritage, diverse towns, proximity to world-class educational institutions, and a thriving job market, the Greater Boston housing market continues to be a hot commodity for Massachusetts home buyers," said Cassidy Norton, associate publisher and media relations director for The Warren Group. "Unfortunately, with a median single-family home price of $750,000
and a median condo price of $615,000, many buyers are forced to expand their home searches well beyond the Boston area.
The area's high home prices and lack of inventory have resulted in slipping sales month after month as sellers wait on the sidelines, not tempted by higher profit margins because they don't want to trade a low mortgage rate for a much higher one. On Thursday, Freddie Mac announced that the average rate on a 30-year fixed loan had fallen to 6.69%. A year ago, it was 5.78%. In the third week of June in 2021, it was only 2.93%.
As mortgage rates went up, the number of home sales and listings plummeted throughout the state. Yes, even in high-demand Greater Boston. And even recent drops in the rate haven't stemmed the tide.
| | number of condo sales | % change year over year | number of single-family sales | % change year over year |
| --- | --- | --- | --- | --- |
| Mass. | 1,843 | -23.7% | 3,611 | -25.1% |
| Greater Boston | 1,363 | -24.3% | 1,783 | -28.1% |
Source: The Warren Group
Condos, once viewed as a great first step to homeownership, appear to be slipping out of reach amid a lack of listings to meet the demand.
"The Massachusetts condo market has not been immune to the imbalance in supply and demand," Norton said. "Amidst this dynamic environment, one might think that opportunity is knocking for sellers. However, with such limited supply, it's a question of where sellers will go after they list their condos."
Single-family home sales were down roughly 25% in the state as a whole, but in Middlesex County — one of the country's most populous, with 54 communities — they dropped 32% year over year in May, according to the report. The median sales price, however, jumped 6.3% year over year to $850,000.
In the condo market, Suffolk County — home to Boston, Chelsea, Revere, and Winthrop — saw sales fall 26.6%, but the median sales price was static, at $725,000. View the county-by-county breakdown.
In Cambridge, which Fortune magazine has named the best place to live for families, sales of single-family homes were up more than 33% year over year, and the median selling price was $2,125,000, a nearly 20% increase.
Meanwhile, in the tiny Worcester County town of Upton, sales were down 40%, but the median sales price jumped 30.2% to $670,000.
In downtown Boston, the Financial District, Back Bay, Fenway, and the South End, condo sales slid, down more than a third, and the median sales price inched lower by 2.8% to $947,450. Cambridge condo sales saw the same price drop, down nearly 3% to $880,000. View the town-by-town breakdown.
But there is hope, but just a glimmer, if you look at the month-to-month numbers.
The Greater Boston Association of Realtors reported Tuesday that sales "rose sharply from April … as an influx of new inventory and a steady drop
in mortgage rates for five weeks early this spring drew buyers back into the market."
Regardless, it was the slowest May for home sales in the Greater Boston housing market since 2020.
Address newsletter
Get the latest news on buying, selling, renting, home design, and more.