Police release body camera footage showing fatal shooting of Timothy Johnson
The Fairfax County Police Department released body camera footage of the fatal police shooting of Timothy Johnson, 37, who allegedly stole a pair of sunglasses in a Northern Virginia mall.
The surveillance and body camera videos from Feb. 22 were shown publicly for the first time during a Thursday press conference led by Police Chief Kevin Davis, who announced that the officer who fired the fatal shot has been dismissed from the department.
"The other discharging officer has been served a notice administratively separating him from the Fairfax County Police Department. This notice was served today. He will no longer be a Fairfax County police officer," Davis said.
The other officer involved has been placed on modified restricted duty, he said.
Melissa Johnson, the mother of Timothy Johnson, told ABC News she "was pleased to hear about the administrative separation" of one of the officers; however, she "was not pleased to hear about the continuation of restricted duty" for the other.
"They both discharged their weapons. They both had their weapons out," Johnson's mother said, adding that for the first time since Wednesday, she felt like she could breathe.
She also told ABC News that she viewed the body camera video Wednesday before it was released.
"No parent should have to view something like that," she said.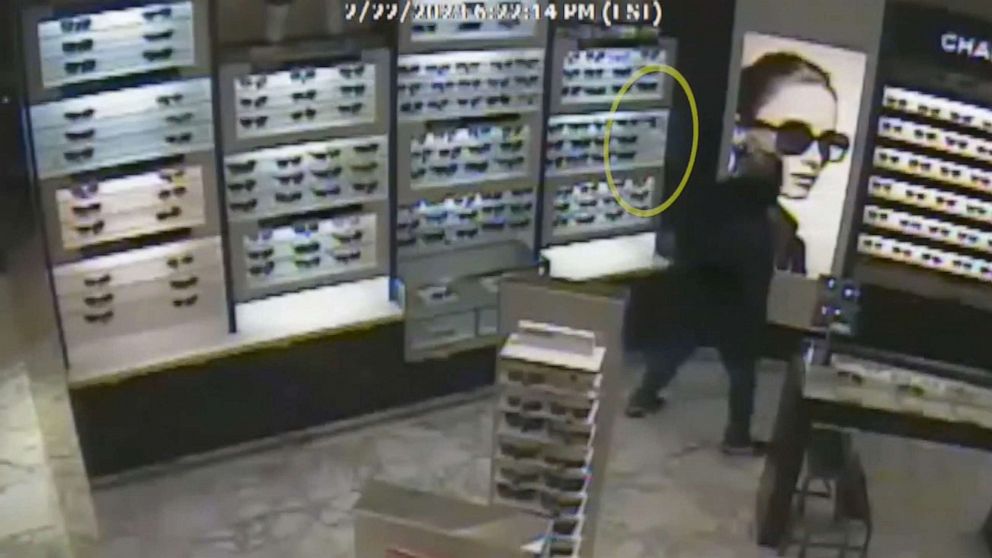 According to police, store surveillance video shows Johnson at a Nordstrom department store inside Tysons Corner Center allegedly stealing at least one pair of sunglasses.
Shortly after the alleged theft, an anti-theft alarm was activated as Johnson was leaving the store, police said, prompting officers to pursue Johnson in a foot chase.
Body camera footage shows police chasing Johnson as he exited the garage and ran toward a dark, wooded area. There, shots can be heard on the footage, one shot hitting Johnson's chest, according to the police.
Police said they immediately rendered aid to Johnson until a local fire and rescue department arrived.
Johnson was then taken to a local hospital where he was pronounced dead, according to police.
According to Davis, "The officer's actions do not meet the expectations of our police department."
"They drew their guns and shot and killed him and the only thing they knew was that he was accused of allegedly taking a pair of sunglasses," Melissa Johnson said at a previous press conference.
Police said no weapon was found at the scene.
Both officers are both still under investigation, according to the police department.
The officers did not immediately respond to ABC News' request for comment.