Pennsylvania woman mauled to death while feeding neighbor's dogs as young son looks on: police
A Pennsylvania woman was mauled to death by her neighbor's two Great Danes as she fed them while their owner was away, according to police.
Kristin Potter, 38, of Centre Township in Perry County, died Thursday despite the efforts of emergency responders and police officers, who were unable to reach her until animal control arrived and tranquilized the dogs, according to local NBC affiliate WGAL.
Perry County Coroner Robert Ressler told the outlet that Potter had fed the dogs before and that she had gone to the house with her young son, who eventually ran to get help after the dogs attacked his mother.
TEXAS MAN MAULED BY NEIGHBOR'S DOGS, OWNER ARRESTED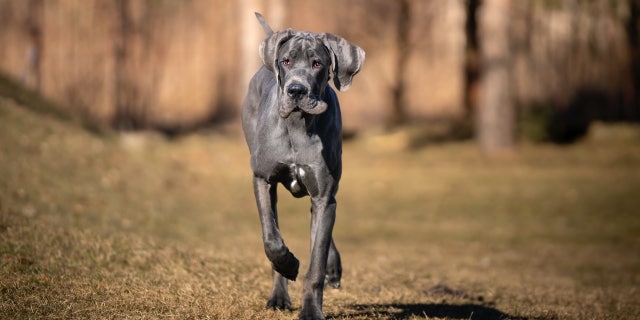 "He was present at the scene, but I don't think he was there for much of it," Ressler said of Potter's son. "As soon as he saw the dogs starting to attack his mother, he ran across the road to have his brother call 911."
Another Great Dane and a French bulldog were also in the home but didn't attack. The two Great Danes that mauled Potter were subsequently euthanized by a veterinarian, and state police continue to investigate the incident.
Brandon Zeiders, who is engaged to Potter's sister, told Penn Live that state police believe the Great Danes might have been fighting with each other and then turned on Potter when she tried to intervene.
GEORGIA BOY, 11, PULLED FROM BIKE AND ATTACKED BY 'LOOSE' PIT BULLS LOSES PART OF EAR, MOST OF HIS SCALP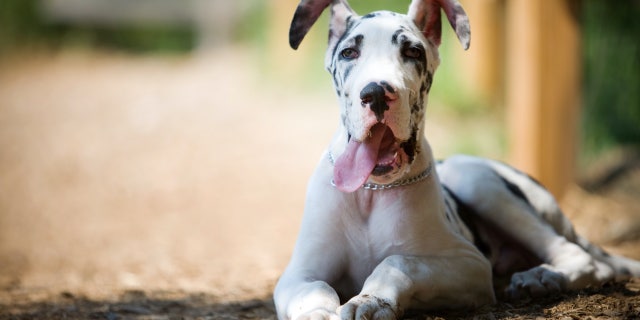 "I'm heartbroken," the dogs' owner Wendy Sabathne told the outlet, which noted she was speaking from the hospital where her mother was in intensive care. "I'm in shock. I'm in disbelief and I just want to die. I can't believe this happened."
Multiple people claimed that Sabathne's dogs had shown aggression before. Bill Keefer, Potter's father, claimed the dogs had bitten his daughter two or three years ago.
State police Trooper Kelly Abati told the outlet there has not yet been a decision on whether Sabathne will face charges.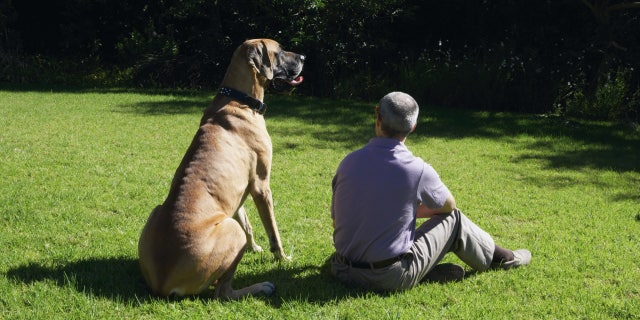 Potter had endured multiple tragedies in recent years, having lost both her husband and 11-year-old son, according to Penn Live.
CLICK HERE TO GET THE FOX NEWS APP
Great Danes, which can measure 32 inches tall at the shoulder, are generally considered to have a gentle temperament but have historically been used as guard dogs, according to the American Kennel Club.