More Banks Will Fail Like Silicon Valley Bank, Former FDIC Chair Predicts
William Isaac, a former chair of the Federal Deposit Insurance Corporation (FDIC), believes that more bank failures are on the horizon amid the fallout from the collapse of Silicon Valley Bank (SVB).
SVB, the 16th largest bank in the U.S. and the go-to institution for tech startups for nearly 40 years, collapsed on Friday after spooked customers began a run on their deposits. That run began a downward spiral that ultimately led to the FDIC taking control of the bank to figure out how to pay back its roughly $150 million in uninsured deposits. SVB's swift downfall was the largest for such an institution since the 2008 global financial crisis.
Politico published a report on Sunday about the growing worries in the financial sector about similar situations potentially coming in the near future. Isaac, who served as chair for the FDIC under Ronald Reagan from 1981 to 1985, told the outlet that he expects more bank failures soon, though could not guess how many and how big they would be.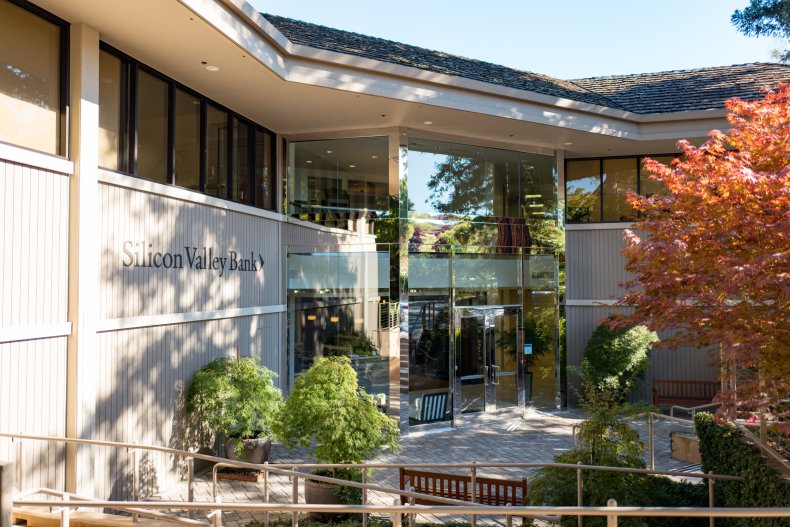 As Politico noted, Isaac shepherded numerous banks through failure during his time in the FDIC. His tenure was marked by rising inflation and interest rates, with the former chair comparing that time to the current landscape.
"There's no doubt in my mind: There's going to be more. How many more? I don't know. How big? I don't know," Isaac said. "Seems to me to be a lot like the 1980s."
Politico also spoke with Sheila Bair, who served as FDIC chair from 2006 to 2011, overseeing bank failures and other tumults during the global financial crisis.
Bair said that SVB's situation should be a "wake-up call" to other banks about what factors might lead to failure, beyond the quality of its loans and assets. SVB's customers being so focused on one industry is considered a rarity among banks, and experts believe it would not have otherwise failed without the run on deposits.
"This is another wake-up call: you need to look at liabilities too," Bair said. "Institutional money seeking [higher] yield is not stable."
According to a Saturday report from Bloomberg, the FDIC and the Federal Reserve are, now considering the creation of a fund to help backstop a greater number of deposits at failed banks. The hope for the fund would be to help reassure depositors that their money is safe, reducing the likelihood of a panic like the one that led to SVB's failure.
Democratic Representative Josh Gottheimer of New Jersey urged Treasury Secretary Janet Yellen in a Sunday letter to "take immediate steps using all necessary regulatory tools." Similarly, Representative Ro Khanna, a California Democrat, said the Treasury Department should offer "more clarity" about the situation.
Newsweek reached out to the FDIC press office via email for comment.