Missing Colombian children found alive after month-long search of jungle plane crash
Four Colombian children were found Friday after they were missing for over a month after a jungle plane crash, according to Colombian newspaper El Tiempo.
The children — whose ages range from 11 months to 13 years old — had been passengers on a plane that crashed May 1. 
The flight departed from the southern town of Araracuara en route to a northern part of Colombia, when it experienced engine failure.
The pilot of the Cessna C206 had declared an emergency before the crash. 
Two weeks after the crash, authorities discovered the remains of both of the pilot and the copilot, along with the children's mother, Magdalena Mucutuy.
The 33-year-old mother had been traveling with her four children: a 13-year-old, 4-year-old, 9-year-old and an 11-month-old baby. 
MISSING TEXAS DAD'S COWORKERS DESCRIBE FINAL DAYS BEFORE DISAPPEARANCE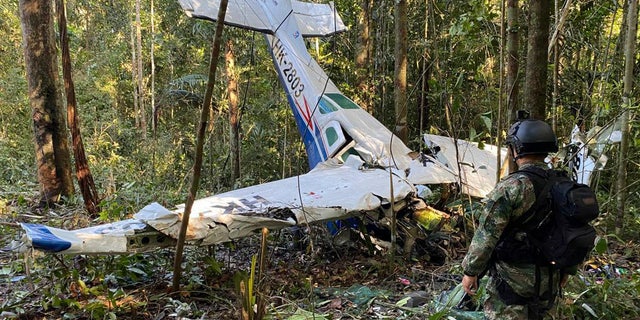 El Tiempo reported the minors were discovered by uniformed officials who were assisted by indigenous searchers. The children were reportedly malnourished and promptly given medical care.
Authorities were confident that they would find the children alive after recently discovering footprints in the jungle. 
Last week, officials identified footprints may have belonged to the 13-year-old girl, possibly proving the children were finding their way out of the jungle.
Because the children were part of the indigenous group Huitoto, they were likely to successfully traverse the jungle and identify edible fruits, according to the BBC.
HAUNTING LAST WORDS SHOUTED TO BATON ROUGE TEEN AFTER HE WENT OVERBOARD AND VANISHED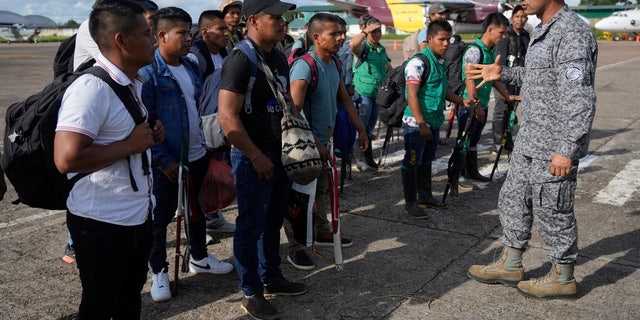 "We have a 100% expectation of finding them alive," Gen. Pedro Sánchez, commander of the Joint Command of Special Operations, previously said to The Associated Press.
"We found elements that are very complex to find in the jungle. For example, the lid of a baby bottle. If we've found that, why don't we find the rest? Because the children are on the move," Sánchez explained.
According to Sánchez, the rescue team even deployed helicopters that played audio of the children's grandmother to try to find them.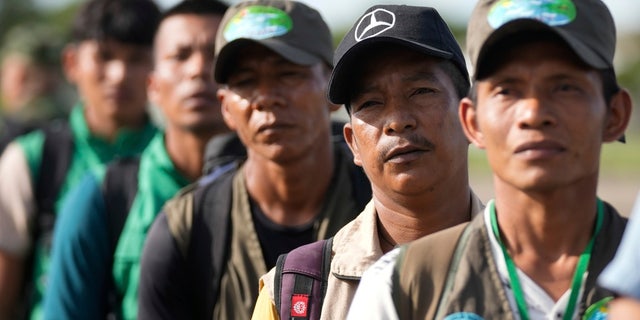 No other details are available at this time. 
Fox News' Peter Aitken and the Associated Press contributed to this report.