Michigan K-9 whose viral mugshot captivated Americans made big busts in his career: 'Best partner I ever had'
Detective Ice, a Michigan police K-9, took the internet by storm last month after he was accused of stealing a human officer's lunch.
The Wyandotte Police Department in Wyandotte, Michigan, shared the alleged thief's mugshot on Facebook, where it went viral – garnering thousands of likes, comments and shares.
As a result of the post, Facebook users came to the defense of the K-9 — with some people even offering their services to "defend" Ice during his investigation. 
MICHIGAN K-9'S MUGSHOT GOES VIRAL AFTER POLICE ACCUSE PUP OF STEALING OFFICER'S LUNCH
But exactly who is everyone's favorite furry officer — and what has his life and career been like?
In June 2012, then-10-month-old Ice joined the Wyandotte police force under the supervision of Detective Sergeant Ken Groat.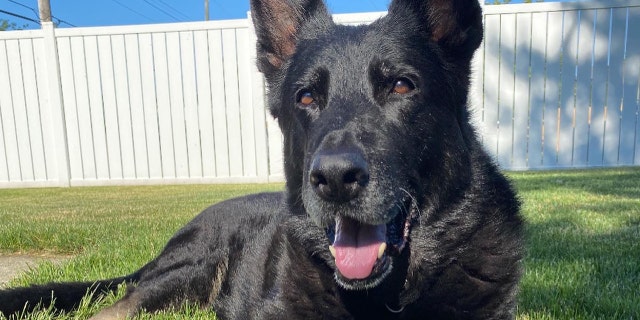 When police K-9s join the force, they have little-to-no training, Groat told Fox News Digital.
"They train the handler and the dog at the same time, so they teach us how to train our dogs," he said.
AFTER 14 FAILED ADOPTIONS, NORTH CAROLINA PUP WITH 'UNLUCKY HISTORY GOES VIRAL, FINALLY FINDS A HOME
Over the last 10 years, Groat has moved up the ranks from detective to detective sergeant.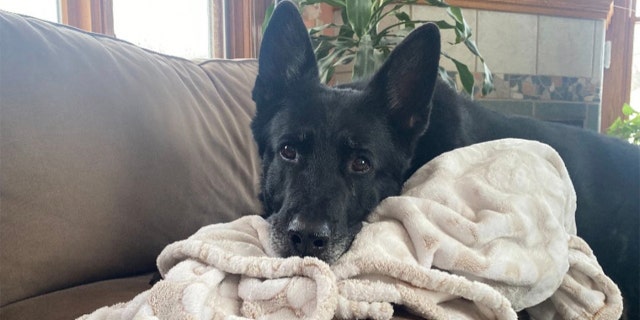 While it's common for K-9s to retire and stay home when their handler is promoted, Ice was always promoted alongside Groat — and the two were able to continue in their trainings, Groat said.
At age 10, Ice has now found himself semi-retired, so he does not go out on the road as often as he once did.
"Although Ice is getting a little gray in the beard and not on everyday patrol, he's still very much a part of our department," Chief Brian Zalewski told Fox News Digital on Jan. 25, as Ice's mugshot was gaining national news attention.
VAN GOGH, A ONE-EARED DOG IN DESPERATE NEED OF ANEW HOME, 'PAINTS' HIS WAY TO ADOPTION
"Ice is extremely well-trained and still maintains his K-9 certifications. Ice has assisted dozens of law enforcement agencies over his decade of service," Zalewski added. 
"He was one of the most requested Police K-9's for drug search warrants, vehicle searches and suspect tracking."
Groat was reassigned to the investigation unit due to his promotion — but Ice can always be found in the office welcoming people as they enter.
"I think it's added to his life that he's been able to come to work with me [and] keep him active," Groat commented. 
Adventures worth talking about
While he may not be making as many busts today as he once did, Detective Ice has had some adventures worth telling.
"He's the best partner I ever had."

— Detective Sergeant Ken Groat
During an investigation with another jurisdiction, the K-9 located $120,000 in a laundry hamper that was hidden by an apparent suspect, Groat shared.
NYC DOG TRAPPED IN HOT CAR ENDURES MONTH-LONG RECOVERY, FINDS HOME WITH POLICE OFFICER
"I thought [Ice] was hitting on the odor of drugs on the guy's clothes … and he actually reached up and pulled the laundry basket down and started digging the clothes out. And then $10,000 [in] bricks of money start flying out with it," Groat recalled.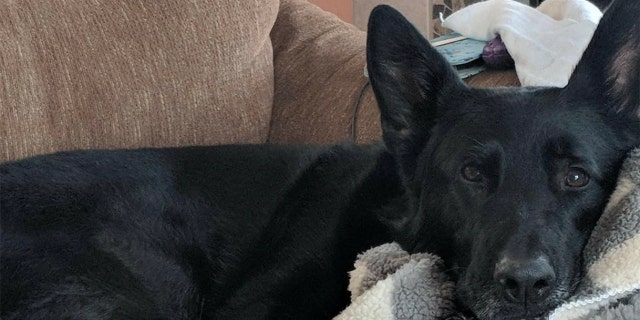 One of Groat's favorite stories involving Ice has to do with the K-9's ability to bridge gaps between people and law enforcement and help lower an individual's stress levels. 
"Everybody loves a dog, [but] not everybody loves the police," Groat said.
He added that dogs can "mend fences between people and the police."
DOG GOES VIRAL AFTER TIKTOK VIDEO SHOWS IT'S OVERLOOKED AT NY ADOPTION EVENT
Ice is still an obedient police dog in spite of his recent "crime" — but when he goes home after a long day's work, "he is just like any other house pet," he added.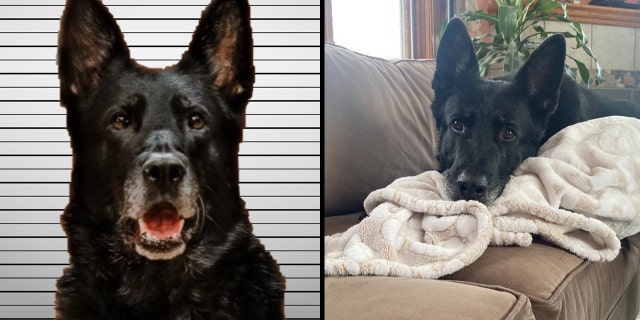 Ice is ready for duty when necessary, but quickly jumps back into being "a normal dog until the next job comes up," Groat said.
He was raised around Groat's wife and kids; the children have since grown up.
CLICK HERE TO GET THE FOX NEWS APP
At home, Ice is very relaxed and laid back, Groat reported — the pooch seems to enjoy cuddling up with a blanket on the couch.
Dogs can "mend fences between people and the police."
But back in the day, "the minute you opened the door to get him out [of the car], he was very hyper-energetic [and] ready to do work," Groat said.
Although he may not be as energetic as he once was, Ice appears to continue to bring others joy.
CLICK HERE TO SIGN UP FOR OUR LIFESTYLE NEWSLETTER
"He's the best partner I ever had," said Groat.