Media reacts to Kim Jong Un holding hands with his daughter in public after disappearance: 'Heir apparent'
North Korean dictator and self-proclaimed "Supreme Leader" Kim Jong Un paraded his young daughter around at a major military celebration on Tuesday, prompting speculation from media outlets around the world that he was preparing her for leadership. 
As Kim's military apparatus ramps up warnings of using the "most overwhelming nuclear force" against the United States if supposed provocations continue, Kim delivered another message to the world: He has a daughter.
The notorious face of the Kim dynasty recently went missing for over a month, only reemerging at a meeting on Monday.
KIM JONG UN ORDERS RAMPED UP MILITARY READINESS AFTER GOING MISSING FOR A MONTH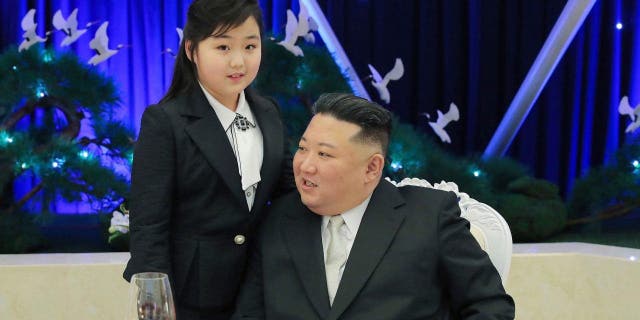 The event — a celebration of the 75th anniversary of the founding of North Korea's military — made world news after Kim's daughter, Kim Ju-Ae, made a rare appearance, smiling and walking with her father at the event as high-ranking military officials applauded the family. 
Photos of the celebration were provided by North Korean state media. 
CNN reported that the highly publicized appearance of Kim's daughter was "the latest sign the girl is possibly being groomed as his eventual successor."
The Washington Post argued that Kim's daughter was the "heir apparent" of North Korea. 
And The New York Times asked if Kim-Jong-un's 'Most Beloved Daughter' would be "North Korea's next leader." 
NORTH KOREAN LEADER KIM JONG UN MISSING AHEAD OF MASS MILITARY PARADE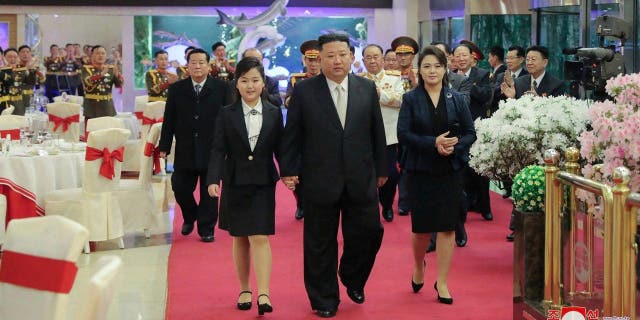 Kim's young daughter is believed to be around 10 or 11-years-old, according to The Washington Post, though that number is disputed by other outlets. 
North Korean state media have been notably sparing in mentioning Ju-Ae, except to say that she is "beloved" and "respected." 
But Kim's daughter is not the only member of the North Korean ruling family that has picked up massive media attention. 
FIRST ON FOX: POMPEO'S SECRET TRIP TO NORTH KOREA DETAILED IN FORMER SECRETARY OF STATE'S NEW MEMOIR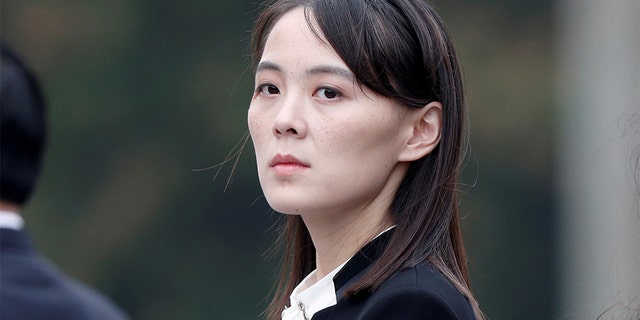 His 35-year-old sister, Kim Yo Jong, has also been the subject of succession rumors after she accompanied her elder brother to multiple public events in North Korea, even sitting near former Vice President Pence at the 2018 Winter Olympics in South Korea. 
Kim has not indicated that he is planning on stepping down anytime soon, however. 
Kim celebrated his birthday on Jan. 9. Both his father, Kim Jong Il and his grandfather, Kim Il Sung, ruled until death.
Fox News' Anders Hagstrom contributed to this report.