McCarthy's debt deal with Biden compared to 'Titanic' disaster: 'There's an iceberg ahead'
House Freedom Caucus member Rep. Ken Buck, R-Colo., compared House Speaker Kevin McCarthy's leadership in negotiations on the debt ceiling to the captain of the sinking Titanic, accusing him of pushing a message of "unity" but masking the danger of the proverbial "iceberg" that he called the budget compromise.
Over the weekend, McCarthy, R-Calif., and his top negotiators struck a deal with the White House that suspends the debt limit with no cap through Jan. 1, 2025, while also cutting non-defense spending to near fiscal 2022 levels, capping growth at 1% for the next two years and proposing non-mandatory caps for the four years after.
It also claws back some money aimed at the Internal Revenue Service and some unspent COVID-19 pandemic funds.
But Buck added his voice to over two dozen Republicans who have opposed the agreement, calling it a "terrible" deal in an interview with Fox News Digital. It's also a stain on McCarthy's tenure as speaker and could possibly put his leadership position in jeopardy, Buck said.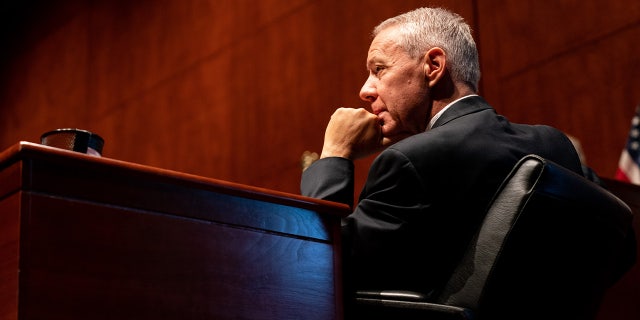 MCCARTHY-BIDEN DEBT CEILING DEAL PASSES BIG PROCEDURAL HURDLE IN HOUSE
"It's offensive for the speaker to run around saying this is a victory, that this is historic. It's $4 trillion of additional debt. It is not a victory, and it's not historic in a positive sense," Buck told Fox Digital. 
The measure passed the House Rules Committee on Tuesday evening and is excepted to pass the full House with bipartisan support. But Buck said there will be "a discussion" after the ordeal about whether Republicans will attempt to recall McCarthy's speakership.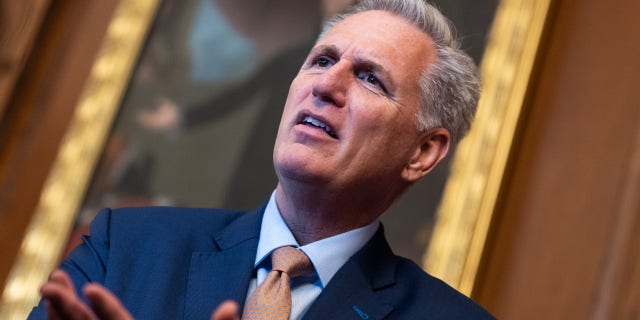 DEBT DEAL WITH BIDEN A 'BETRAYAL' THAT COULD COST MCCARTHY SPEAKERSHIP, HOUSE FREEDOM CAUCUS MEMBER SAYS
One of the concessions McCarthy made to the House Freedom Caucus during his conquest for the gavel was reinstalling a rule on the procedure for ousting a sitting speaker to allow only one member to force a recall vote at any time for any reason.
Rep. Chip Roy, R-Texas, said Tuesday that action could be on the table following news of the deal he called a '"betrayal." Buck echoed those sentiments:
"The broader question is what are the implications of that bill to Speaker McCarthy's tenure in the House and also to America," Buck said.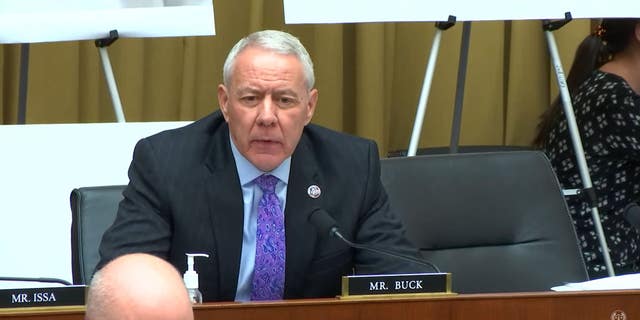 SPEAKER MCCARTHY DEFENDS BUDGET COMPROMISE AS CONSERVATIVES BALK: 'A STEP IN THE RIGHT DIRECTION'
"He keeps talking about unity, we need to be unified. And it just strikes me, it's like  the captain of the Titanic telling from the crew, 'You know, there's an iceberg ahead, but we've got to stay unified. And by the way, don't tell the passengers that there's no room on the lifeboats. Let's just stay unified, people,'" Buck stated. 
"I think that there is an absolute disconnect between people who live and work inside the Beltway, and people who live and work outside the Beltway," Buck said. 
CLICK HERE TO GET THE FOX NEWS APP
"I don't think the people inside the Beltway understand how concerned Americans are with our national debt. And so Kevin McCarthy thinks that he's doing a great job by saving a billion dollars here, what he calls savings, which isn't really savings," he added.
"When you add $4 trillion to the national debt in 18 months, American public sees right through any argument about being fiscally responsible," he continued. 
Fox News Digital's Elizabeth Elkind contributed to this report.