Judge Cannon Helping Trump Enablers Pretend 'Everything's Fine': Mary Trump
Mary Trump, the niece and outspoken critic of former President Donald Trump, said on Saturday that the recently appointed special master in her uncle's legal case is only helping his supporters pretend things are fine.
Mary Trump, a clinical psychologist and published author, appeared on the Saturday edition of Slate's legal podcast, Amicus, alongside legal analyst Norm Ornstein. When pressed by the host, Dahlia Lithwick, about why her uncle is not yet in jail, she began to discuss the recent decision by Judge Aileen Cannon to allow Trump to appoint a special master to the case surrounding his possession of top secret government documents.
"We see in this most recent ruling by this hack of a judge, Aileen Cannon, by postponing what should've happened, she gives room for Donald enablers and supporters to act as if everything's fine," Mary Trump said. "If [Trump's legal troubles] were that bad, then nobody could have possibly made that ruling. Clearly, he must have some right to these documents."
On Monday, Cannon, a district judge in the U.S. District Court for the Southern District of Florida, ruled that Trump could appoint a special master who will review the top-secret documents he took from the White House to Mar-a-Lago, and determine whether they should be protected by attorney-client privilege or executive privilege. Cannon's ruling also temporarily halted the Department of Justice (DOJ) from using the documents seized from the resort in August in its investigation into the former president's handling of the highly sensitive materials, pending the results of the special master's review.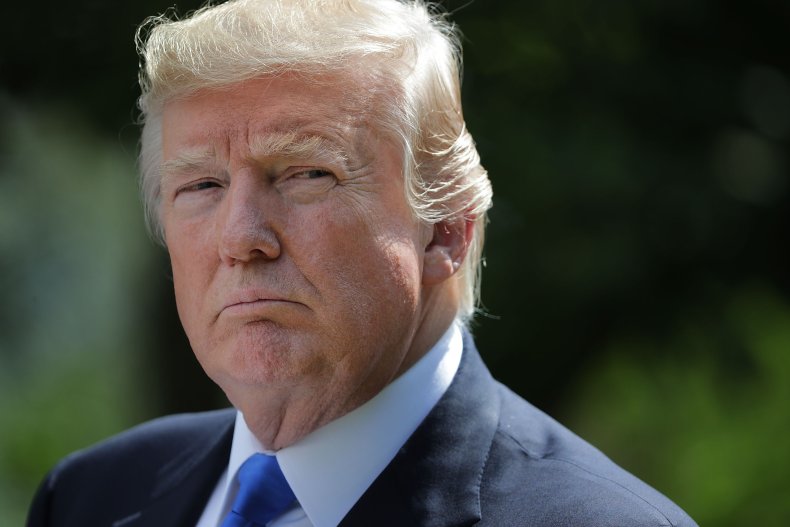 Trump has repeatedly denied any wrongdoing in regard to the documents, including by saying that any classified documents that he took had been declassified.
Cannon's decision has been widely criticized by the legal community, with one legal analyst calling it "lawless" and without precedent. Laurence Tribe, professor emeritus of constitutional law at Harvard University, said that the ruling left the DOJ in the "untenable position" of either appealing the judge's "plainly wrong decision and enduring the unknown delay that entails OR just trying to speed through the Spec Master process."
Cannon was appointed to the court by Trump and approved by the Senate in 2020. She has also been a member of the influential conservative legal organization, the Federalist Society, since 2005.
"This is what happens time after time," Mary Trump added, saying how her uncle consistently dodges legal accountability. "If it were that bad, something would have happened already, wouldn't it have?"
Newsweek reached out to Trump's office for comment.
During a Friday appearance on MSNBC, former federal prosecutor Glenn Kirschner echoed Mary Trump's sentiments, arguing with frustration that the many investigations into Trump's alleged misdeeds have managed to distract from each other and keep the pressure off the former president.
"This might sound surprising coming from a former career prosecutor, sometimes I want to scream, 'Enough with the new investigations,'" Kirschner said. "I mean, yes, we have to investigate all of the crimes of Donald Trump, but this new investigation…is that going to distract us from the investigation into his theft of classified documents?"