Jets GM predicted Patriots' draft-day trade with the Steelers

Patriots
The Steelers used the pick to select a player that analysts projected the Jets would've taken instead.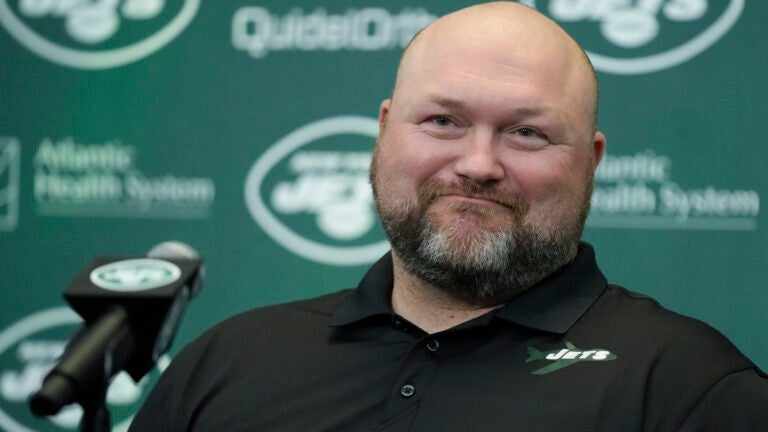 During the first round of the 2023 NFL Draft, the Patriots elected to trade with the Steelers, and in so doing help thwart a division rival from getting offensive tackle Broderick Jones.
As it turns out, Jets general manager Joe Douglas predicted the exact series of events before it happened.
New England originally held the 14th pick, while the Jets possessed the 15th pick (following the Aaron Rodgers trade with the Packers, which shifted New York back from owning the 13th pick).
In newly released footage from the team, Douglas can be heard saying on draft night that, "I bet somebody is going to trade up in front of us for Broderick Jones with New England."
Douglas even went so far as to foresee that it would be "Pittsburgh."
Sure enough, the news came down from the official NFL communications line that the Patriots had traded the pick to the Steelers.
"Broderick Jones," Douglas can be seen saying to a colleague. Football analysts projected that the Jets would want one of the offensive tackles with a first-round projection. Jones, a talented prospect from Georgia, was the last of those players left on the board.
The video ends with the announcement that the Jets were on the clock, as Douglas was shown jumping into action to find a last-second alternative to what his original pick decision may have been.
Sign up for Patriots updates🏈
Get breaking news and analysis delivered to your inbox during football season.