Jeffrey Dahmer Isn't the Only Controversial Costume Banned From Stores
Some are looking to dress as Jeffrey Dahmer this Halloween thanks to the wildly popular Netflix limited series about the gruesome serial killer. However, e-commerce titan eBay has banned Dahmer costumes on account of a site policy.
Dahmer-esque blond wigs, glasses and retro button-downs might be the latest accessories to face pushback, but other controversial costumes have also been barred by various retailers over the years.
The Netflix limited series Monster: The Jeffrey Dahmer Story, featuring actor Evan Peters, reportedly prompted an uptick in Dahmer outfits uploaded to eBay.
But on Wednesday, an eBay spokesperson told Newsweek that the items are being removed under the site's "Violence and Violent Criminals" policy. Per a user agreement, "listings that promote or glorify violence or violent acts, or are associated with individuals who are notorious for committing violent acts, are not allowed."
The family members of Dahmer's victims have roundly rejected the Netflix series, which they view as retraumatizing. The mother of victim Tony Hughes told TMZ that the costumes are "evil" and exploitative.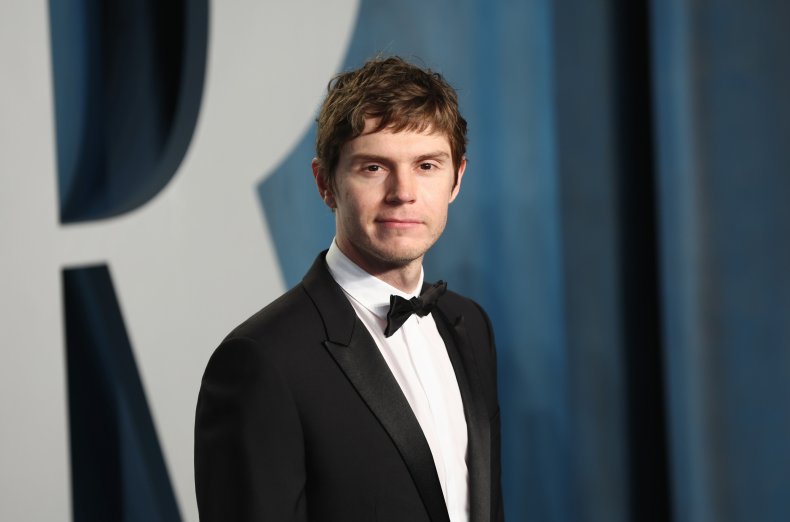 In addition to the victims' families, the entire city of Milwaukee was terrorized by Dahmer, said Mia Moody-Ramirez, professor and chair of Baylor University's Department of Journalism, Public Relations and New Media.
"And then to actually see people dress up like Jeffrey Dahmer, it's almost like they're celebrating him by dressing up like him, so it's like a tribute to him almost," she told Newsweek. "So, it is in poor taste."
Moody-Ramirez added that she can understand why the costume might upset people: "There are some things that are off limits, and I would think that that would be one of them."
Banned Costumes
Dahmer costumes are far from the first to offend. Several years ago, Walmart removed cosplay of Jewish Holocaust victim Anne Frank in a beret and dress, following outrage. The retail giant had also nixed the "Sheik Fagin Nose," a large prosthetic hooked nose, back in 2015.
Party City scrubbed its inventory of the "Hey Amigo Mexican Costume" in 2019. Meanwhile, Spirit Halloween's Canadian offshoot has reportedly stripped its Toronto stores of Indigenous-inspired get-ups, which had eyebrow-raising names like "Naughty Navajo" and "Pocahottie."
Moody-Ramirez explained that Native American costumes often include headdresses typically only worn during special ceremonies.
"That's why these costumes become offensive, because they don't know the history of that culture," said Moody-Ramirez, who holds a doctorate in journalism. "So, they don't know when these costumes are worn."
'Practice Empathy'
Other costumes are also problematic. Moody-Ramirez notes that certain Halloween provocateurs have dressed like Trayvon Martin, an unarmed Black teenager shot to death in 2012, by wearing "blood-stained" hoodies and carrying props like Skittles.
More recently, Spirit Halloween's blond "Karen" wigs have been accused of being racist. The term "Karen" is an insult leveled at white women acting in an entitled manner.
And last year, several New York schools banned costumes inspired by the hottest Netflix show at the time: Squid Game.
Revelers should be sure to research online whether their proposed costume might rub people the wrong way, Moody-Ramirez said.
"They can reach out if they know somebody from that ethnic group, reach out and ask that person to get some feedback," she said. "Also, I always say 'practice empathy.' Try to put themselves in the shoes of somebody from that ethnic group to think about how they might feel. That's a good rule of thumb.
"Just think about if you ring the doorbell of somebody from that ethnic group, think about how they might feel," she continued. Later, she added: "You can be creative without being offensive."