Handsome Golden Retriever Gets Yearbook Photo as K-9 Poses for Students
A Pennsylvania police dog is set to appear in school yearbooks after students requested that he be included.
Detective Gibbs, a 2-year-old golden retriever, will make a special appearance in Camp Hill School District yearbooks due to his work as a community outreach officer with the Camp Hill Police Department.
Due to his work with school resource officer Joe Capers, Gibbs visits many schools in the area, according to Lancaster news station WGAL. His popularity with students led the kids to ask if Gibbs could be included in the district's yearbooks. The district agreed and the pup went on to get his photo taken.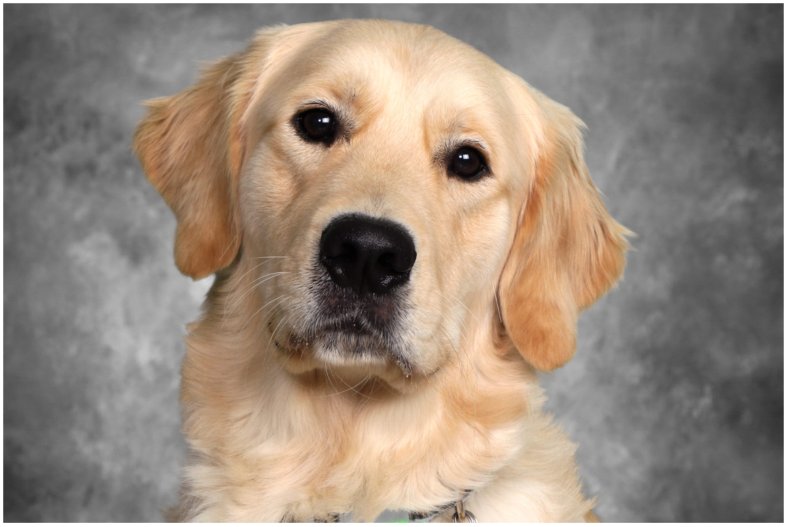 Chief of Police Stephen Margeson told Newsweek: "the presence of Detective Gibbs with the SRO (school resource officer) has opened up communication with students even more.
"Although our SRO was popular and very well received in the school district, the addition of Det. Gibbs has only enhanced the connection between students in Camp Hill and the Camp Hill PD. This has helped us continue to build bridges between the police and the community and help demonstrate that the police are in fact the good guys and are there to help students any way we can.
"The SRO and Gibbs are so popular that Gibbs was asked to pose for a yearbook photo! He's a beautiful Golden Retriever who is a fury officer friendly who helps to humanize police. He is not a police work dog (no drug sniffs, no patrol dog work), just community engagement with Officer Capers."
The American Kennel Club says golden retrievers are good with children and added: "Goldens are outgoing, trustworthy, and eager-to-please family dogs, and relatively easy to train. They take a joyous and playful approach to life and maintain this puppyish behavior into adulthood."
In his yearbook photo, Detective Gibbs is decked out in his police uniform and collar that identifies him as a school resource officer.
A January 26 post on the Camp Hill police website said: "Thank you to the Camp Hill School District for allowing detective Gibbs to participate in the school yearbook photos. He did a great job."
According to dog security service 3DK9, there are some 50,000 active police dogs across the United States.
3DK9 said that different breeds are used for different roles in police forces: "For example, Labrador retrievers are popular choices for drug and explosive detection and search and rescue. However, since they are so friendly by nature, they are not a common breed for protection work."
It can be a lengthy process to train a police dog and starts with the K9 handler first, according to 3DK9.
"It's important to train the handler first so that they can train the k9 dog and access the highest abilities of the dog. The handler has to undergo the required police academy training and 1-2 years of gaining patrol experience before they can even be eligible for a transfer to a canine unit," the dog security service said.
"A dog must pass a basic obedience training course before they can be considered for a police department. It's essential that they can obey a handler's commands without any hesitation. This is because the handler must be able to have complete control over the dog's actions at all times, including how much force they use with a suspect."