Grizzlies' Dillon Brooks indifferent on confrontation with LeBron James: 'He's old'
Memphis Grizzlies forward Dillon Brooks is a provocateur, and even the NBA's all-time leading scorer is not off limits. 
Brooks had a lot to say about his matchup with Los Angeles Lakers star LeBron James on Wednesday following the Grizzlies' 103-92 game two win, evening their playoff series at a game apiece.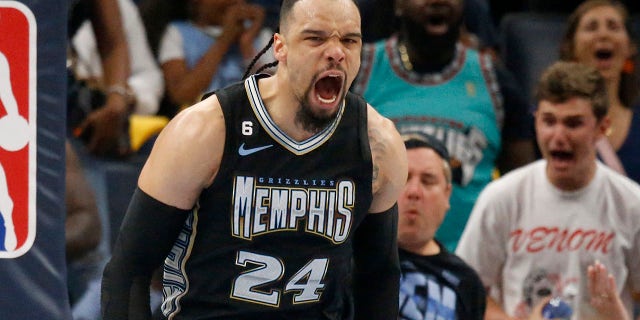 The two players exchanged words with 8:06 remaining in the third quarter after James scored two straight baskets. Brooks said James called him "dumb" for picking up his fourth foul. 
GRIZZLIES GRIND OUT GAME 2 WIN OVER LAKERS WITHOUT JA MORANT
"I don't care. He's old. I was waiting for that," Brooks said after the game when asked about the exchange. "I was expecting him to do that in game four, game five. He wanted to say something when I got my fourth foul. He should have said that earlier on. 
"I poke bears. I don't respect no one until they come and give me 40 [points]." 
Brooks' comments came after a massive win for Memphis without star point guard Ja Morant, who sat out game two with a hand injury. 
James had 28 points on 12-23 shooting from the field as the Lakers shot just 7-26 from beyond the three-point line.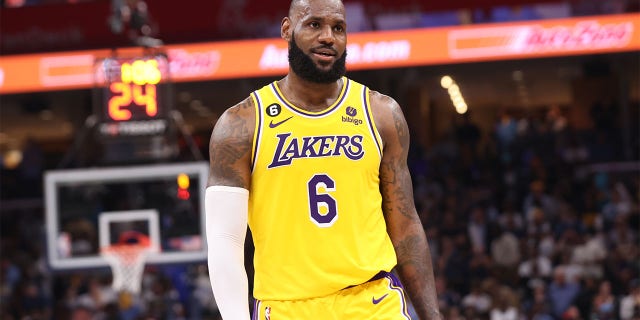 Xavier Tillman led the Grizzlies with 22 points and 13 rebounds as the series now heads back to Los Angeles. 
CLICK HERE FOR MORE SPORTS COVERAGE ON FOXNEWS.COM
"Obviously, this is a big win for us," Memphis coach Taylor Jenkins said. "You know, great performance from him (Tillman), other guys as well."
Brooks welcomed the idea of facing James and the Lakers before the matchup was set, saying he'd love to knock them out of the playoffs as LA prepared for its play-in game against the Minnesota Timberwolves. 
CLICK HERE TO GET THE FOX NEWS APP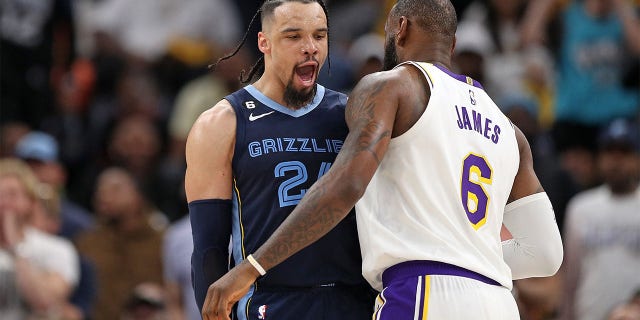 "I wouldn't mind playing LeBron in a seven-game series," Brooks said, via ESPN. 
"The legacy is there. First time back in the playoffs, knock him out right away in the first round. It'll test us good. They got good pieces, good players, and that'll be a good first-round matchup for us."
Game three will be played on Saturday, April 22, at 10 p.m. ET.
Fox News' Scott Thompson contributed to this report