Good Samaritan Who Turned in Nearly $15K in Cash Receives Huge Reward
A Good Samaritan in White Lake Township, Michigan, is being praised for her decision to contact police after finding a bag full of money at a gas station last week.
Nearly $15,000 was in the bag, which police said belonged to a newlywed couple.
Days after Dianne Gordon found the bag, a GoFundMe set up on her behalf has raised more than $27,000 to help her purchase a new vehicle. White Lake police are urging members of the public to support Gordon by donating to the fundraiser.
The fundraiser has described Gordon as "a perfect example of integrity and selflessness even in her own time of need."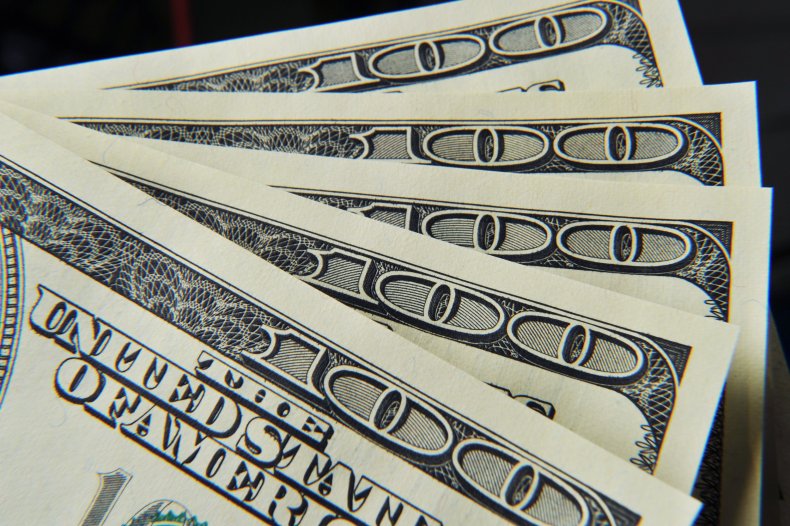 Gordon told police she spotted the bag while walking home from her job at a supermarket on January 21, according to the fundraiser. She later told the Detroit-based television news station WJBK that she has made the 2.7-mile trek to and from work about five days every week since her vehicle broke down about one year ago.
Gordon told police she was stopping by a gas station along her route "to warm up from the cold and snow" when she spotted a Ziplock bag "filled with cash" on the ground, according to the fundraiser. She informed the cashier inside the gas station of her discovery and called White Lake police.
Gordon said she "'needed the money' and 'it would be life-changing' for her, but that she didn't think twice about not turning it in," according to the fundraiser.
Lieutenant Matthew Ivory with the White Lake Township Police Department told the station that it "never really crossed her mind to do anything other than turn it over."
Once police arrived, they discovered wedding cards were also stuffed inside the Ziplock bag. Police said they were ultimately able to get in touch with the newlyweds and return the bag, which Ivory said had $14,780 inside. The couple was married earlier that same day, police said.
Ivory told the station that the wife of one White Lake police officer created the GoFundMe, which set a goal of raising $25,000. As of Thursday evening, the GoFundMe page had raised $27,815, with additional donations still coming in. The money is being raised to help Gordon with a new vehicle purchase, which the fundraiser said will be coordinated with Szott Automotive Group, a local car dealer.
Gordon told the station she was "floored" by the fundraiser. She said she "didn't do anything special" and urged others to "don't keep" any items they find that aren't theirs.
In a Thursday post on Facebook, White Lake police said they were "blown away" by Gordon's "act of kindness."
"When we heard that Dianne hasn't had a vehicle in over a year and walks 5 days a week, 2.7 miles each way to work and back, we knew we had to help," police said.
The post continued by urging people to contribute to the fundraiser, either through the GoFundMe page or in person by visiting the police department, "so she can stop walking to work" and "see her grandchildren and attend more of their events."
Newsweek reached out to the fundraiser's organizers for comment.