Georgia's Kirby Smart addresses recent football player arrests, says players are being punished
On Tuesday, Georgia football coach Kirby Smart revealed that players arrested this year on speeding-related charges are facing punishment.
While Smart confirmed that the athletes were being disciplined, the Bulldogs head coach declined to share details on punishments. 
"Everybody wants to know what the punishment is. Well, the players know what the punishment is," Smart said during this week's SEC spring meetings. 
"And that's important for our guys to acknowledge that and understand it. But I want to educate further. I want to make sure they understand."
CLICK HERE FOR MORE SPORTS COVERAGE ON FOXNEWS.COM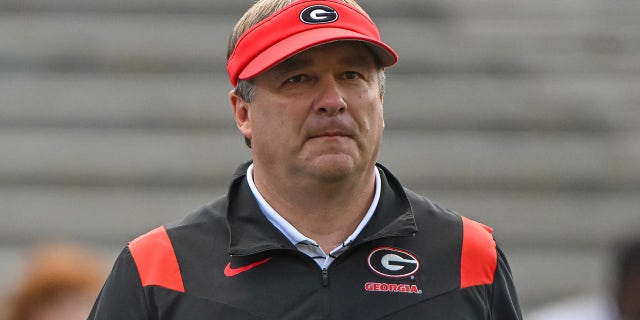 Last week, senior receiver Marcus Rosemy-Jacksaint became the latest member of the team to be arrested for a driving offense. According to Athens-Clarke County police, Rosemy-Jacksaint's vehicle reached 90 mph in a 45 mph zone.
DYLAN RAIOLA, NO. 1 CLASS OF 2024 FOOTBALL RECRUIT, COMMITS TO GEORGIA
He was released on bond less than an hour after he was booked into jail.
In February, junior linebacker Jamon Dumas-Johnson was charged for what police described as street racing.
Several weeks ago, freshman receiver De'Nylon Morrissette was taken into police custody after authorities observed him "driving too fast for conditions." He was also charged with a DUI and two additional misdemeanors. 
Body camera footage obtained by The Atlanta Journal-Constitution showed a police officer reprimanding Morrissette. During the video, the officer referenced the speeding incident that claimed the lives of offensive lineman Devin Willock and football staffer Chandler LeCroy.
"Y'all got to slow down," the officer told Morrissette. "We've been getting all of y'all — a lot. You obviously know about the other wreck and stuff. Y'all got to slow down." The officer added, referring to Georgia's head coach, "I'm sure Kirby (Smart) wouldn't be happy about all of this."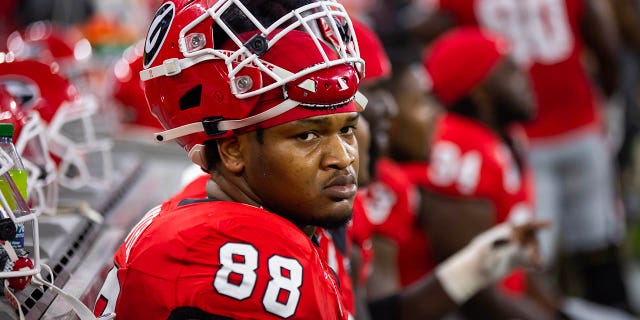 Jalen Carter, a unanimous All-American in 2022, was charged with street racing in the fatal Jan. 15 car crash near the University of Georgia campus. Willock and LeCroy died as a result of the wreck.
Smart had not previously announced suspensions due to the arrests.
"Nobody's more embarrassed than Marcus Rosemy and his parents. Oh my gosh, they're just crushed," Smart said. 
"Marcus has to learn from this. So does De'Nylon. Part of being an 18-year-old young man, a 19-year-old young man, a 20-year-old young man, is you have to learn from your mistakes. I was that age once too. We don't condone anything. They've got to do a good job and make good decisions off the field."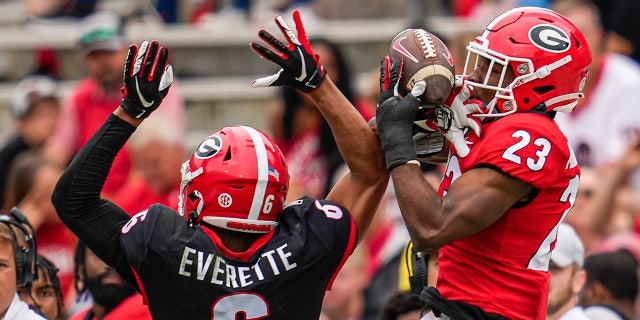 Smart added that the program will focus on educating the players on their conduct as it relates to a variety of situations.
"We've got a lot more education things lined up to come (on speeding). But it's not just about that. It's about everything that they can get into, in terms of gambling, drugs and alcohol, treatment of the opposite sex. We have a ton of speakers during our summer circuit program. We've ramped that up. But we'll do all we can to curtail (speeding)."
CLICK HERE TO GET THE FOX NEWS APP
University of Georgia President Jere Morehead has been steadfast in his support of Smart, saying last week that the football coach had his full trust.
"I know that coach Smart is addressing it," Morehead said. "But I leave it up to him to determine what he wants to say publicly or not say publicly. I trust his judgment in that regard."