Focus group of Biden voters overwhelmingly disapprove of him, feel 'defeated,' 'anxious' heading into 2024
A group of voters who supported President Biden in 2020 told New York Times Opinion they had major concerns about his age, his policies and his leadership abilities.
The focus group story published Monday included 11 Biden supporters who are undecided about 2024, both Democrats and Independents. The voters said they were feeling anxious, apprehensive and defeated by the next presidential election, which could be a rematch of Biden and former President Trump's 2020 showdown. 
None of the voters interviewed believed Biden was capable of serving another four years and when asked to elaborate, one said that his "cognitive decline" has been evident. 
"All presidents are just a figurehead. And I don't believe he's running too much of the government right now. I believe everybody underneath him is giving him advice and running things, so to speak. But the guy is 80 years old. His cognitive decline has been pretty evident the last two years, that we've seen, and I just see it getting worse," a voter from Pennsylvania told the outlet.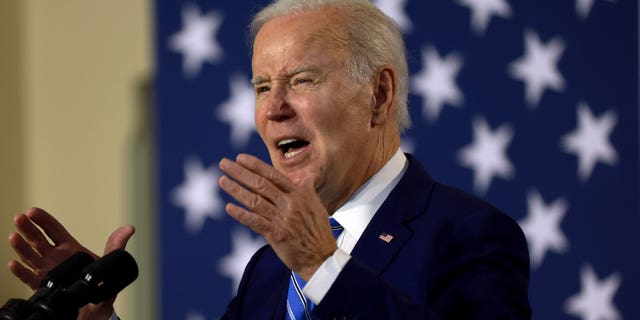 PRESIDENT BIDEN ANNOUNCES 2024 CAMPAIGN DESPITE LOW SUPPORT FROM HIS OWN PARTY
"I've just seen the blank stare at times, when he's either giving a speech or addressing a crowd. It seems like he loses his train of thought. And my own father is 84, and he's got early-onset dementia. And you can tell him something five times within a span of half an hour, and he'll keep asking you the same thing over and over again," the voter added. 
One voter from New Jersey also argued the criticisms surrounding his age was "fair" as he's made "countless mistakes" and is the most powerful person in the country. 
A CNN poll released on Thursday found that 66% of Americans view a Biden victory in 2024 as either a "disaster" or a "setback" for the U.S.
Similarly, none of the 11 voters agreed that Biden is a strong leader or believed he shared their values.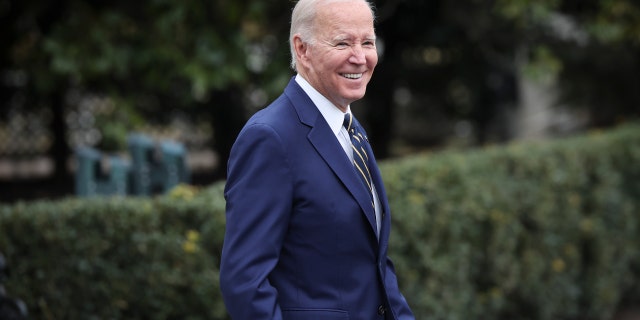 FOX NEWS POLL: MORE THAN HALF OF VOTERS THINK TRUMP IS A STRONG LEADER, BIDEN ISN'T
"I think Biden is a corporate elitist-type person that camouflages himself as a regular guy," 62-year-old Donnia from Illinois told the outlet. 
The Biden voters also told the outlet they do not approve of his handling of the economy. 
"I know inflation is not his fault, but because he is the leader of the country, I wish he would do something," a 22-year-old from Illinois said. 
When asked about how they would vote in 2020, most of the voters said they would vote for Biden again if it came down to him and Trump or Florida Gov. Ron DeSantis, R.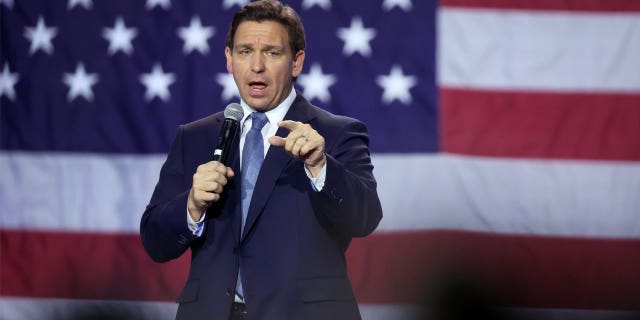 CLICK HERE TO GET THE FOX NEWS APP 
"One of the things I disliked about Trump was I felt he was an embarrassment for how he handled himself. And I hoped Biden would represent better. But now I feel embarrassed for how Biden represents our country to the rest of the world," a voter from Iowa, who said Biden has done "worse" than he anticipated, said. 
Marquita, a 33-year-old from Florida, said she would only vote for Biden if DeSantis was the Republican nominee and added that if it ends up being a rematch with Trump, she wouldn't vote.
"Yeah, I think the only way that I would happily vote for Biden is if DeSantis ran against him. I live in Florida, so I have a lot of visibility into how he works, and I absolutely don't want him to be the president. If it were a Biden versus Trump, I just wouldn't vote. I think that if the last eight years have shown me anything, it's really that the votes don't matter as much as we would like to think they do. Is Biden horrible? He's not great. Is Trump horrible? He's not great."
"But I do think that Trump is a businessman, and if anybody can make decisions that could improve the economy, between Biden and Trump, I think that Trump will be the one to do it. So if it came down to something like that, I would just let the chips fall. I would save my energy," she told the Times.