Donald Trump Jr. Defends Texas AG Ken Paxton From Republican Impeachment
National Republicans sparred over the future of conservative Texas Attorney General Ken Paxton as a GOP statehouse majority seeks to impeach him over corruption allegations.
A state House committee on Thursday unanimously voted to recommend Paxton be impeached and removed from office over years of alleged improprieties ranging from 2015 securities fraud charges to allegations of retaliation by former aides who sought to report him for allegedly taking bribes—a charge Paxton has aggressively denied.
Paxton in return accused Republican House Speaker Dade Phelan of drinking on the job in letters released to the public, while later claiming the allegations against him were based on "hearsay and gossip" championed by "RINOs," a pejorative term to describe what far-right politicians say are "Republicans in name only."
Many of the allegations, he said, stemmed from a time before he won a third term in November. Trying to impeach him when voters were armed with that information, he said, would be tantamount to overturning the result of the election.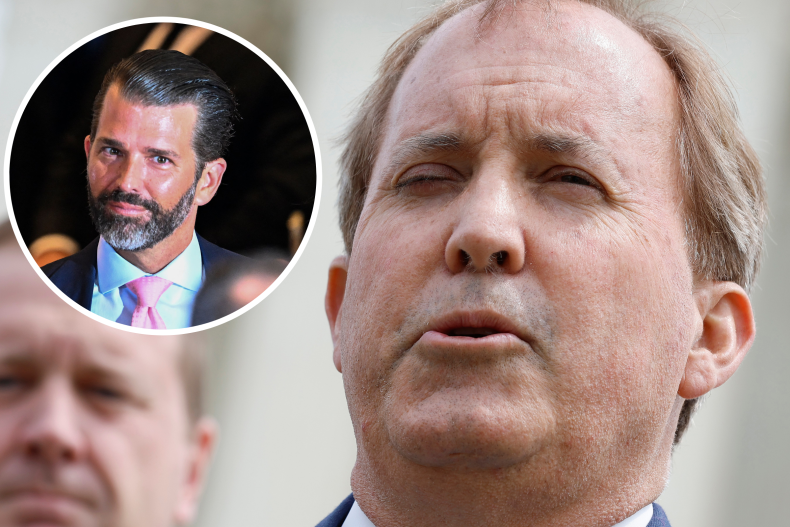 "It is not surprising that a committee appointed by liberal Speaker Dade Phelan would seek to disenfranchise Texas voters and sabotage my work as Attorney General," Paxton said Thursday in a written statement.
Ahead of an anticipated vote by the full House on Friday afternoon, other top names in the conservative movement appeared to agree. The morning of the vote, the Texas Republican Party, led by chairman Matt Rinaldi, issued a statement lambasting Texas' "liberal" Republican leadership, accusing the statehouse's GOP majority of waging war against Republicans to "stop the conservative direction of our state."
"This sham impeachment," Rinaldi wrote Friday, "is the result of the Phelan leadership team empowering Democrats, allowing them to hold leadership positions and letting them control the agenda."
Paxton, who championed a number of hardline conservative fights on border security and LGBTQ+ rights while in office along with efforts to dispute the 2020 presidential election, had already been judged by voters after years of allegations following him, the letter added, and that impeaching him would ignore the will of Texas residents.
"The voters have supported General Paxton through three elections—and his popularity has only grown despite millions of dollars to try and defeat him," the letter read.
His list of fans, it seems, also includes one of the sons of the former president.
"What the RINOs in the Texas State House are trying to do to America First patriot Ken Paxton is a disgrace," Donald Trump Jr. wrote in a tweet. "MAGA stands with @KenPaxtonTX against this RINO/Dem led witch hunt!!!"
Newsweek reached out to Phelan's office by email for comment.