Chinese Media Says U.S. 'Fanning Flames' of Russia-Ukraine War
A Chinese state-run newspaper criticized the U.S. on Monday for "fanning flames" of the ongoing war between Russia and Ukraine.
The Global Times published an op-ed titled "Russia-Ukraine conflict spirals up due to US' fanning flames," which criticized the U.S. and questioned President Joe Biden's recent remarks about "Armageddon."
"The conflict itself seems to have gone from being a powder keg to becoming a nuclear reactor, due to certain forces which have been fanning war flames. Among them was US President Joe Biden's radical rhetoric of so-called threat of Armageddon," the Global Times wrote. "Observers have thus been debating whether Biden was confused, reckless, or deliberate."
The Global Times editorial comes as China has continued to attempt to maintain a neutral role in the ongoing war between Russia and Ukraine, while also criticizing the U.S. and other Western nations involved in the North Atlantic Treaty Organization (NATO).
Before Russian President Vladimir Putin announced the "special military operation" in Ukraine on February 24, the Kremlin leader met with Chinese President Xi Jinping, where they both discussed a relationship with "no limits."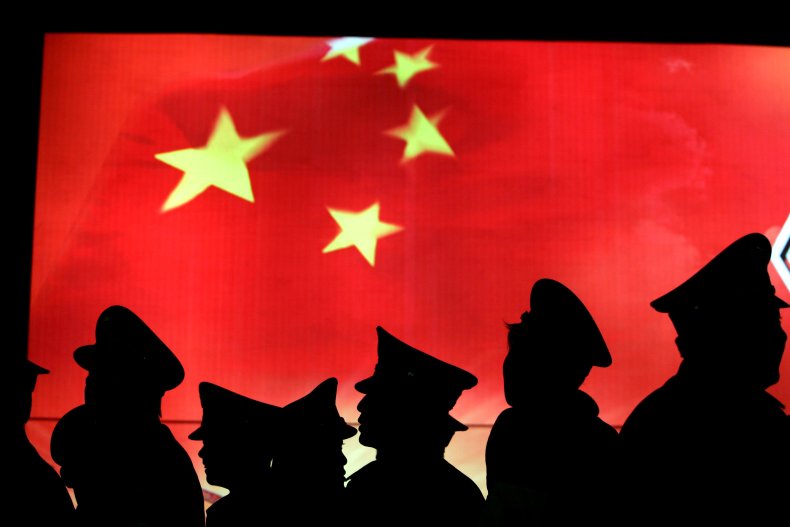 However, since the war between Russia and Ukraine began, China has continued to call for peace between the two nations. At the same time, China has also criticized the U.S., with People's Republic of China (PRC) Foreign Ministry spokesperson Zhao Lijian saying in April that the U.S. and NATO are "the culprit and the leading instigator of the Ukraine crisis."
In response, the U.S. and NATO have called for China to take a concrete stance against Russia.
The comments by Biden mentioned in the Global Times editorial came while he spoke about the possible use of nuclear weapons by Putin.
"[Putin] is not joking when he talks about potential use of tactical nuclear weapons or biological and chemical weapons," Biden said. "I don't think there's any such thing as the ability to easily use tactical nuclear weapons and not end up with Armageddon."
Elizabeth Wishnick, a senior research scientist with the nonprofit organization CNA previously spoke to Newsweek about Chinese media and their response to the ongoing Russia and Ukraine war, saying, "Official PRC media portray the war on Ukraine as instigated by the U.S. and NATO."
In April, Wishnick also told Newsweek that she doesn't see China's relationship with Russia changing "fundamentally."
"I don't think the relationship has changed fundamentally since the invasion but certainly it puts China in a dilemma in terms of how it explains its foreign policy positions since it has a longstanding position against threats to territorial integrity and sovereignty because of its Taiwan concerns," Wishnick, who holds an M.A. from Yale University in Russian and East European Studies, told Newsweek in April.
Newsweek reached out to the Chinese Foreign Ministry and U.S. State Department for comment.