Celtics reportedly have 'legitimate interest' in a Kelly Olynyk reunion

Celtics
"I think that's something that has to intrigue the Celtics."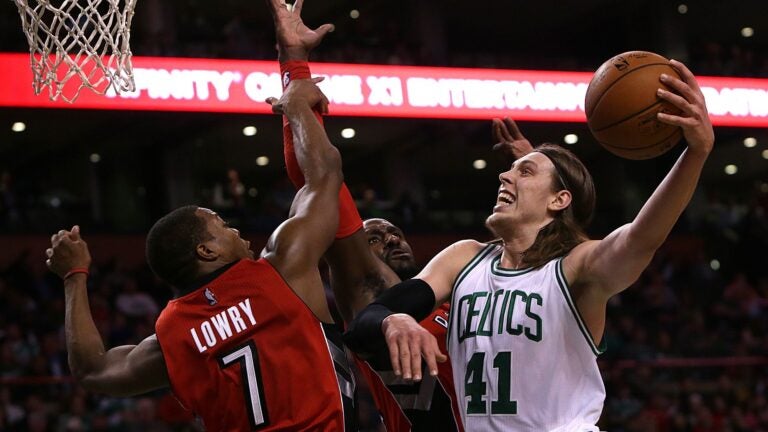 Is there a chance fan favorite Kelly Olynyk rejoins the Celtics?
NBC Sports Boston's Chris Forsberg believes so.
"I asked a couple people around the league, and league sources indicate the Celtics' interest here is real," Forsberg said Friday.
Steve Bulpett, of Heavy.com, also reported that the Celtics are "looking at the possibility" of reacquiring the 6-foot-11 big man. He noted that the Miami Heat are also interested in bringing him back prior to the Feb. 9 trade deadline.
Olynyk's contract is reasonable ($12.8 million, partially guaranteed next season), but Forsberg noted it would almost certainly force the Celtics to include Danilo Gallinari, Payton Pritchard, and Justin Jackson in return.
He noted that Olynyk's familiarity with Boston and versatility are key factors. Olynyk, who's averaging 11.5 points, 5 rebounds, and 3.3 assists, while shooting 40.4 percent from 3-point range for the Utah Jazz, would fit in particularly well with this Celtics core.
Olynyk, who played with the Celtics from 2013-17, has never been known for his defense. He would, however, help the already-lethal Celtics spread the floor even more on offense.
Forsberg believes he would complement Robert Williams, Al Horford, and Grant Williams well and could play both power forward and center in key moments.
"I think that's something that has to intrigue the Celtics," Forsberg said. "He's someone who would definitely play in a playoff series. There's going to be some competition for Kelly Olynyk, not the least of which will be Miami – another team that's had him. I'm very interested to see how it plays out. But it's someone I think the Celtics have legitimate interest in."
Sign up for Celtics updates🏀
Get breaking news and analysis delivered to your inbox during basketball season.