Burbank superintendent put on administrative leave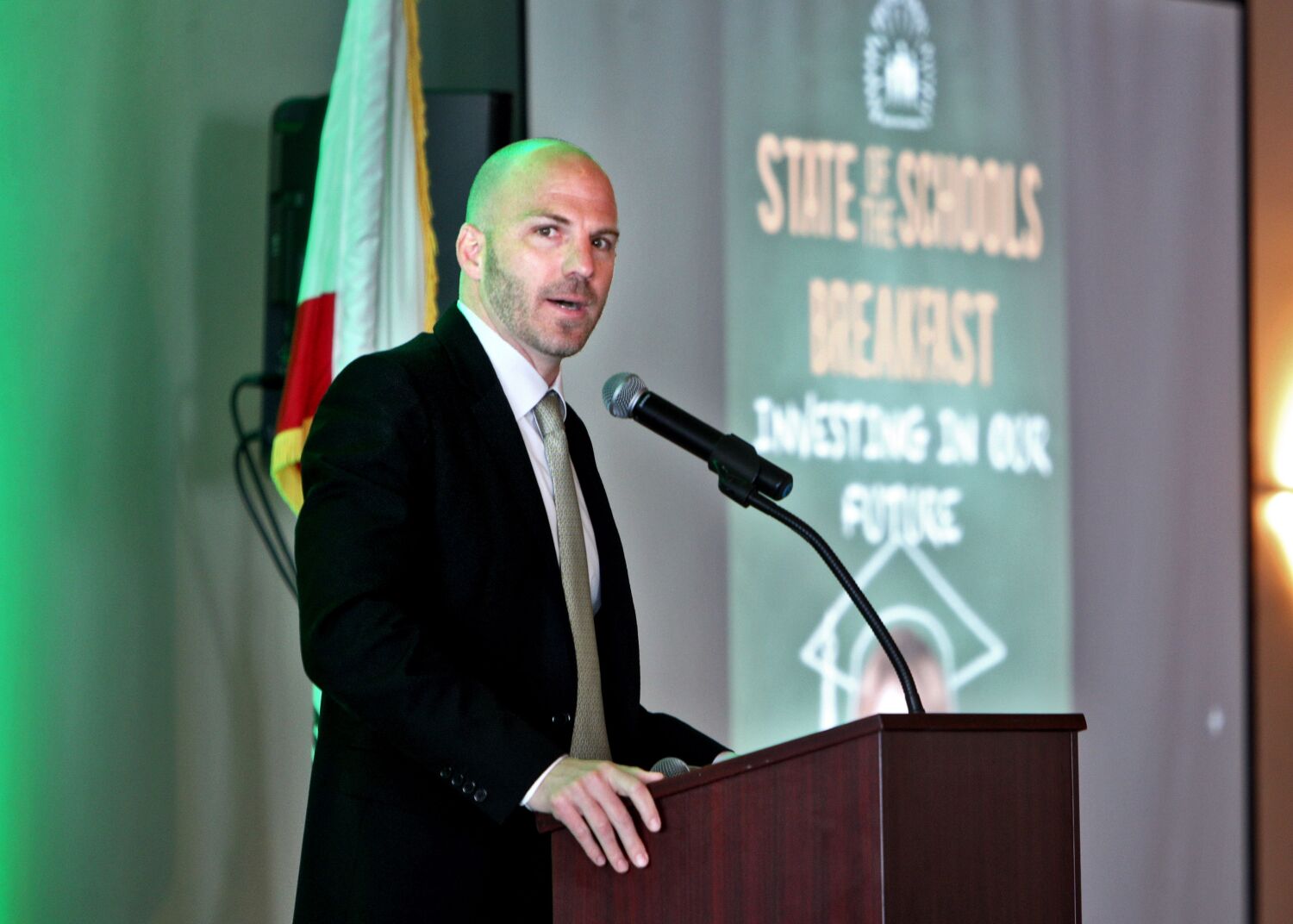 The Burbank Unified School District Board placed its superintendent on administrative leave with no explanation after a closed-session meeting to evaluate his performance, officials announced Thursday.
But school board officials have released few details about why Matt Hill, who took the superintendent job in 2015, was suddenly removed from his post.
In a letter sent to parents and teachers Thursday, school board President Steve Ferguson said Hill was placed on paid administrative leave effective immediately but offered no further details.
"Know that the Board did not take this action lightly," the letter said. "We also know that many of you will have questions. This action, however, is a confidential personnel matter."
Ferguson did not respond to questions about the board's decision, and referred The Times in an email to the letter sent to parents and teachers.
Emily Weisberg, vice president of the board, said school officials expected to address the district's future leadership in its next meeting. She said the board was not allowed to discuss personnel matters.
The decision was announced after the board of education met in closed session Wednesday night for a special meeting.
According to the meeting agenda, board members met to discuss a "Public Employee Performance Evaluation" of the superintendent.
Initially hired in 2015, Hill's contract was extended in 2019 and again in July 2022 by the board. Under that contract, Hill was set to remain as superintendent until June 30, 2025.
Under the terms of the contract, the board can fire the superintendent for cause, such as "unsatisfactory performance," misconduct or breach of contract. The superintendent would then be given an opportunity to dispute the accusations.
The superintendent can also be dismissed without cause, requiring the district to pay his salary for a year.
Hill did not immediately respond to requests for comment.
Representatives for the district's Parent Teacher Assn., as well as the Burbank Teachers Assn., could not be immediately reached for comment.
According to Ferguson's letter, John Paramo, assistant superintendent of educational services, would take the role of acting superintendent.
The board plans to discuss the school district's leadership during its next meeting on June 15, according to the letter.