Boris Johnson Ends Bid to Replace Liz Truss: 'Not the Right Time'
Ex-British Prime Minister Boris Johnson said Sunday that he was ending his bid to return to his former post after Liz Truss resigned as the United Kingdom's prime minister on Thursday.
Johnson had been mulling a return to the position, and on Saturday, flew home from a holiday in the Caribbean to potentially launch a bid to lead the U.K.'s Conservative Party once again.
In a statement, Johnson said that while he had received the necessary number of nominations from Tory members of parliament (MPs) to seek the office, he decided it "would simply not be the right thing to do."
Penny Mordaunt, the country's former defense secretary, has since announced her intention to run for the position. Rishi Sunak, the former chancellor who Truss beat to become prime minister in September, is also seeking the role again.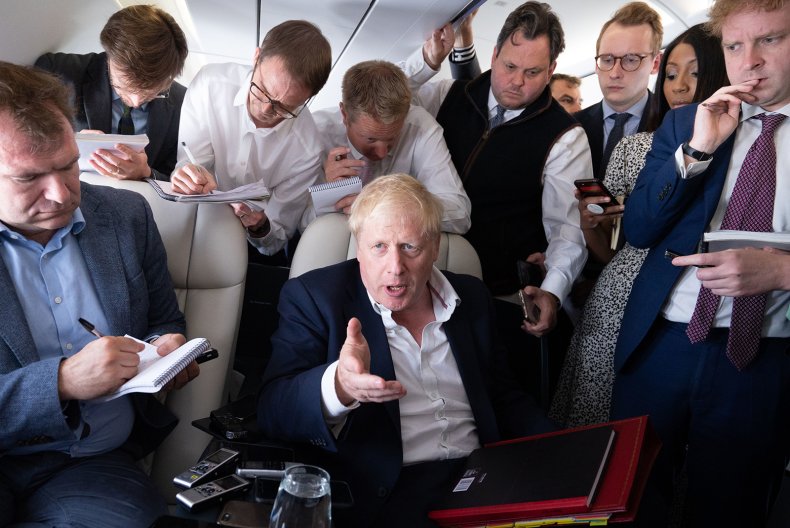 "You can't govern effectively unless you have a united party in Parliament. And though I have reached out to both Rishi and Penny—because I hoped that we could come together in the national interest—we have sadly not been able to work out a way of doing this," Johnson said in his statement, according to Politico Europe.
"Therefore I am afraid the best thing is that I do not allow my nomination to go forward and commit my support to whoever succeeds," Johnson added. "I believe I have much to offer, but I am afraid that this is simply not the right time."
Johnson resigned as prime minister in July, after facing criticism over his handling of allegations against a former senior member of the Conservative Party.
This is a breaking news story and will be updated when more information becomes available.