Bill Gates' defense of flying private echoes John Kerry excuse for jet-setting around world
Bill Gates, the co-founder of tech giant Microsoft turned climate activist, echoed an argument previously used by Special Presidential Envoy for Climate John Kerry defending his use of a private jet.
Both Gates and Kerry, who frequently argue in favor of rapidly weaning the world off fossil fuels, have said gas-guzzling private jets are vital for them to successfully accomplish their goals. They also argued that any emissions they produce would be offset from either their use of clean energy in different areas of their lives or their green business ventures.
"Well I, by the gold standard of, funding Climeworks, to do direct air capture that far exceeds my family's carbon footprint," Gates told BBC last week when asked about how he frequently travels on private planes.
"I'm comfortable with the idea that not only am I not part of the problem by paying for the offsets, but also through the billions that my Breakthrough Energy group is spending, that I am part of the solution," he continued.
JOHN KERRY'S SECRET CCP NEGOTIATIONS PROBED BY GOP OVERSIGHT CHAIRMAN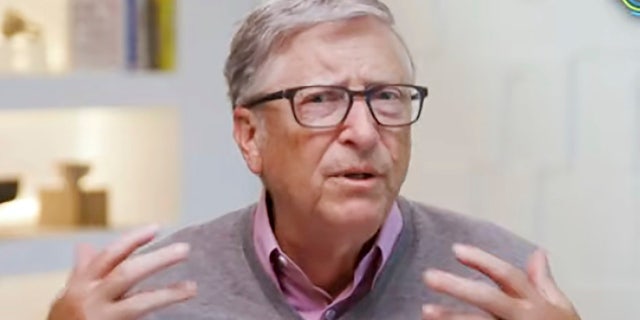 Climeworks is a European firm that specializes in carbon capture technology which removes emissions from the atmosphere. Last year, the company announced it had signed a 10-year deal with Microsoft to become the software corporation's first first supplier of long-term, technology-based carbon removal.
Gates has given millions of dollars to various carbon removal and climate technology companies through Breakthrough Energy, his organization that invests in sustainable innovation projects. Gates Ventures is also one od several funding partners of ClimateWorks, a non-profit organization that works to advance climate solutions and technology around the world.
However, Gates and other global climate activists like Kerry have been repeatedly criticized for their use of private jets to travel the world. Private jet travel, which is by far the most carbon-intensive mode of transportation, emit 10 times more carbon than commercial planes and 50 times more carbon than trains, according to a 2021 report from the group Transport & Environment.
JOHN KERRY'S OFFICE CONSULTED LEFT-WING ENVIRONMENTAL GROUPS WHILE CRAFTING POLICIES, EMAILS SHOW
"If you offset your carbon, it's the only choice for somebody like me, who is traveling the world to win this battle," Kerry told Icelandic reporter Jóhann Bjarni Kolbeinsson in 2019. "I've been involved in this fight for years."
"I believe the time it takes me to get somewhere, I can't sail across the ocean, I have to fly to meet with people and get things done," he added. "But what I'm doing almost full-time is working to win the battle of climate change. And in the end, if I offset and contribute my life to do this, I'm not going to be put on the defensive."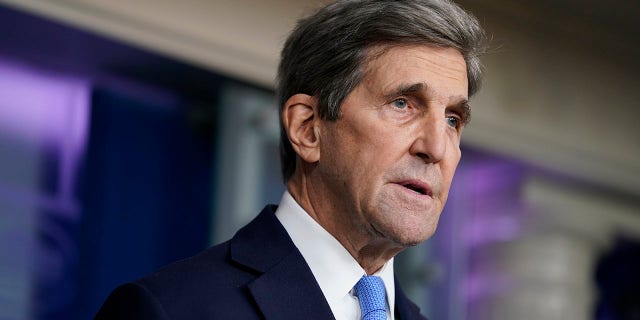 Kerry's comments were made after he traveled to Iceland using a private jet to accept an environmental award.
It is unclear how Kerry has offset hi private jet emissions. Since President Biden appointed him to be his climate czar in January 2021, Kerry's family jet has emitted more than 300 metric tons, Fox News Digital previously reported.
CLICK HERE TO GET THE FOX NEWS APP
In response to criticism, Kerry has recently opted to fly on commercial airlines when traveling on official business.
FOX Business reporter Daniella Genovese contributed to this report.