Biden's Student Loan Cancellation Plan Takes a Hit
President Joe Biden's plans to cancel federal student loan debt have taken another hit.
On Wednesday, some Democratically-aligned members of the U.S. Senate crossed party lines to advance a Congressional Review Act (CRA) resolution clearing a path to overturn the Biden administration's program canceling up to $20,000 in federally-held student loan debt per borrower that has already passed the Republican-controlled U.S. House.
But the CRA—which Biden said he would veto on arrival—would also end the Biden administration's sixth consecutive pause on student loan payments, which is currently anticipated to expire in August.
Since a pause was first instituted, Republicans estimated the plan has cost taxpayers $5 billion a month in uncollected fees for a total estimated balance of $195 billion by the time the current Biden extension was set to expire in August of 2023.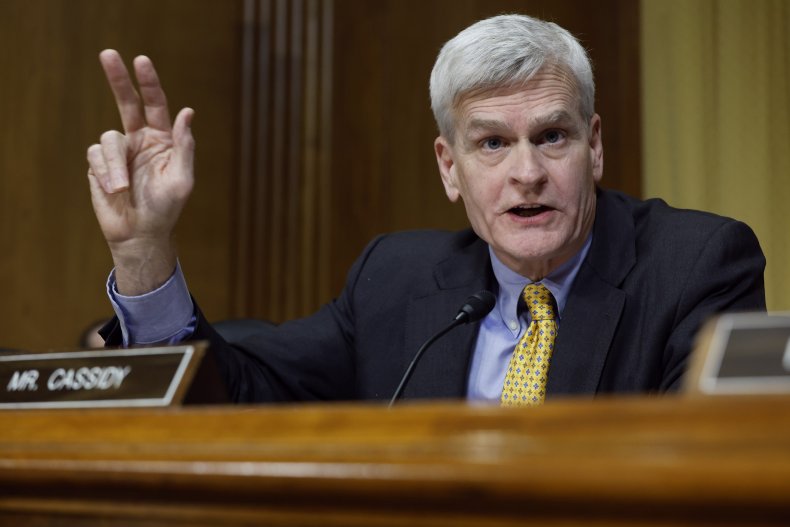 "For someone who can't afford their debt or wishes to be proactive to pay off their debt, Congress has already authorized 31 different programs to pay or forgive student loans," Louisiana Senator Bill Cassidy—the CRA's chief sponsor—said on the Senate floor Wednesday. "Irresponsible policies like President Biden's student loan scheme weaken these incentives and discourage Americans from going into public service."
The 51-46 result was the product of a March 17th decision by the Government Accountability Office determining Biden's student loan policy was eligible to be overturned under the CRA, which allows Congress to dispute specific "rules" implemented by federal agencies that did not undergo Congressional review.
In this case, Biden's student loan pause was issued through the U.S. Department of Education, which implemented the pause at the height of the COVID-19 pandemic and has kept it in place ever since.
But Wednesday's vote was also the result of several vulnerable Democratic caucus members crossing party lines over concerns of the mounting impact on taxpayers the Congressional Budget Office estimates could cost as much as $400 billion over the next three decades.
In addition to a solid Republican bloc, West Virginia Democrat Joe Manchin and Montana Senator John Tester—both of whom likely face tough re-election battles next year—voted 'aye' on the CRA alongside independents like Kirsten Sinema, who left the Democratic Party shortly after the 2022 midterms.
Several others—including Colorado Senator Michael Bennett, North Carolina Republican Thom Tillis and Virginia Democrat Mark Warner—declined to vote.
While pushed by deficit hawks as a way to avoid deepening the federal debt ahead of a bipartisan deal to raise the federal debt ceiling, some student advocacy groups see the CRA as potentially devastating. An April 3 report by the Student Borrower Protection Center argued if implemented, the CRA could cause "devastating" effects to borrowers across the country facing mountains of compiled debt plus interest.
Newsweek has reached out to the White House Press Office via email for comment.