Biden's latest climate action threatens US power grid, experts say
The Biden administration released a sweeping plan to curb fossil fuel-fired power plant emissions Thursday, sparking concerns from experts about future U.S. power grid reliability.
The Environmental Protection Agency (EPA) plan — which would curb nationwide power sector emissions by about 617 million metric tons through 2042 — forces electric power providers to slash pollution by about 90% over the next two decades. To achieve such aggressive emissions reductions, power plants must adopt carbon capture, a nascent and costly technology, or shut down.
"Electricity in America is becoming increasingly intermittent, and it's because we are transitioning rapidly towards unreliable and untested wind and solar," Daniel Turner, the founder and executive director of Power The Future, told Fox News Digital in an interview.
"It's evident the Biden administration has no comprehensive energy plan," he continued. "They want everyone to have EVs, they want electric hot water heaters, they want electric stoves. But you cannot be pushing everyone towards electrification as the only source of power, while at the same time weakening the production of that power."
REPUBLICAN STATES PREPARING LEGAL ACTION OVER BIDEN'S POWER PLANT REGULATIONS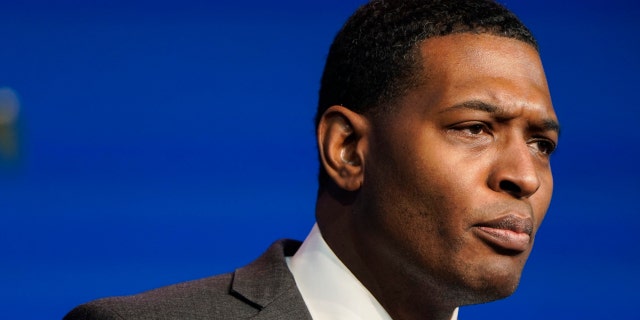 As part of President Biden's climate agenda — he announced in 2021 his intention to create a 100% carbon pollution-free power sector by 2035 — his administration has pushed policies boosting renewable power sources like wind and solar farms. While such green energy has grown dramatically, buoyed by favorable federal and state incentives, they still produce just 14% of U.S. electricity and are intermittent, or dependent on weather conditions.
Solar panels, for example, produce just 25% and wind turbines produce 34% of their listed capacity, according to the Energy Information Administration. Coal, natural gas and nuclear power plants, meanwhile produce 49%, 54% and 93% of their listed capacity, respectively.
TEXAS GOVT PUSHING ACTION THAT COULD 'KNEECAP' NEW FOSSIL FUEL GENERATION, DESTABILIZE GRID, EXPERTS WARN
Under EPA's proposal Thursday, U.S. electric generation derived by coal plants without carbon capture will decline 67% by 2030 and 100% by 2035, while coal plants with carbon capture will increase 29% and 13%, respectively, the analysis also showed. 
"By the time 2035 rolls around, it's probably going to be every coal plant that's going to have to do something," Brent Bennett, the policy director at the Texas Public Policy Foundation's Life:Powered initiative, said in an interview. "It's pretty out there. It almost all seems aspirational what they're doing."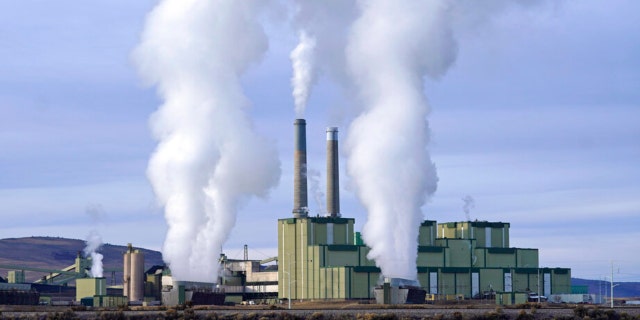 Bennett also echoed Turner, adding that the power sector would need to expand, not scale down, to prepare for the increased load from economy-wide electrification. 
Last month, the EPA announced its most ambitious ever regulations targeting tailpipe emissions in an effort to push wider adoption of electric vehicles. However, U.S. transportation sector accounts for about 30% of the nation's annual power consumption, federal data showed, suggesting power producers will need to significantly boost generation as the sector transitions from petroleum-based to electric.
"Their electrification goals could easily double our electricity demand across the country," Bennett added. "At the same time we're basically trying to shut down power plants and essentially asking people to consume less electricity. It's completely absurd. And it's really an energy scarcity plan. I can't think of any other way to put it."
CALIFORNIA'S GRID FACES COLLAPSE AS LEADERS PUSH RENEWABLES, ELECTRIC VEHICLES, EXPERTS SAY
During a recent Senate hearing, all four members of the Federal Energy Regulatory Commission expressed concern about the early retirement of coal-fired power generation. Commissioner James Danly said he feared the impacts of forced retirements "are going to be catastrophic." And in December, the top U.S. grid watchdog said the country was at risk of more capacity shortfalls because of fossil fuel retirements.
Bennett, Turner and Sterling Burnett, the director of the Heartland Institute's Robinson Center on Climate and Environmental Policy, also cast doubt on the Biden administration's ambitious plans for wide-scale carbon capture. While power companies are planning large investments in carbon capture, just one facility in the world — the Boundary Dam Power Station in Canada — is using the technology at scale.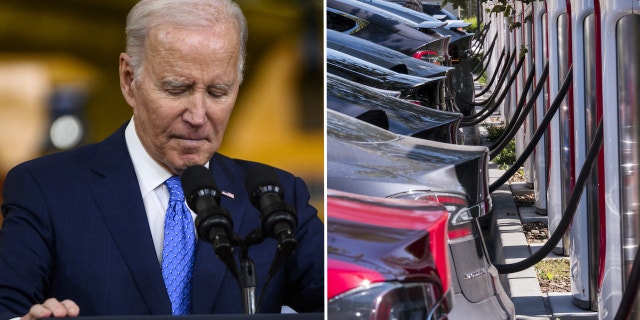 "Carbon capture and storage is not the best available technology or the best system of emissions reduction, taking costs and energy requirements into account, because it has never been proven viable. It hasn't worked where tried, and the Biden EPA knows this," Burnett said.
Meanwhile, power industry groups also warned Thursday that the EPA's proposal would threaten grid reliability, arguing the agency was too ambitious with the standards.
"Regulations must be grounded in what is technologically feasible and commercially available. Going beyond that, as this regulation does, could threaten electric reliability and raise energy prices to unsustainable levels, harming the entire economy," said Marty Durbin, the president of the U.S. Chamber's Global Energy Institute.
CLICK HERE TO GET THE FOX NEWS APP
Michelle Bloodworth, the president and CEO of America's Power, a coal power trade group, said prematurely retiring coal plants would "exacerbate the risk of power outages."
"Once again, aspirational policy is getting ahead of operational reality," Electric Power Supply Association President and CEO Todd Snitchler said. "If finalized, these aggressive rules will undoubtedly drive up energy costs and lead to a substantial number of power plant retirements when experts have warned that we are already facing a reliability crisis due to accelerated retirements of dispatchable resources." 
"Electric grid reliability is not a partisan or ideological issue. The grid is agnostic to politics. When the system cannot generate and deliver sufficient power to meet demand reliably, everyone loses."