Biden officials explored cracking down on gas stoves earlier than previously known, emails show
EXCLUSIVE: Biden administration officials have quietly contemplated regulating natural gas-powered stovetops for at least a year, far earlier than previously known, according to internal communications.
The communications, obtained by Fox News Digital via information request this week, show the little-known four-member Consumer Product Safety Commission (CPSC) was actively exploring legal justifications for regulations impacting gas stoves last summer. In June 2022, CPSC commissioner Richard Trumka Jr. consulted with a New York City eco group, asking for a legal justification to issue gas stove standards, according to the documents.
"I would like to follow up on our discussion that took place on June 2, 2022," WE ACT for Environmental Justice policy manager Yuwa Vosper wrote in an August email to Trumka and other CPSC officials. "During the call, Commissioner Trumka suggested for us to evaluate the legal rationale for gas stove standards and labeling within the Federal Hazardous Substances Act (FHSA)."
"Since our call, I have been heavily researching to make the connection and find the legal support that Commissioner Trumka was referencing within the FHSA," Vosper continued. "Therefore, I would like to meet as a follow-up to discuss and determine if I am on the correct path with my thought process for our organizational memorandum draft to further our advocacy on gas stove regulation."
BIDEN ADMIN IS PREPARING TO TARGET AMERICANS' GAS FURNACES AMID STOVE CRACKDOWN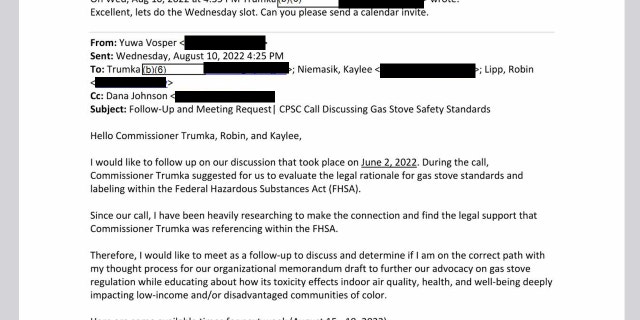 Ten minutes after Vosper sent the email, Trumka, who President Biden nominated in 2021, responded to schedule a follow-up call on Aug. 17. After that call, Trumka's legal adviser Robin Lipp emailed Vosper and WE ACT for Environmental Justice senior director Dana Johnson thanking them for meeting.
Lipp also shared an Aug. 1 letter Rep. Raja Krishnamoorthi, D-Ill. — who at the time chaired the House Oversight Subcommittee on Economic and Consumer Policy — sent to CPSC Chairman Alexander Hoehn-Saric, detailing risks posed by gas stoves and asking whether the commission planned standards regulating the appliance.
In a response letter dated Aug. 10, also obtained via information request, Hoehn-Saric told Krishnamoorthi that CPSC staff were crafting gas stove standards.
BIDEN'S ENERGY SECRETARY MET WITH CHINA-CONNECTED GROUP FUELING GAS STOVE BANS IN US
"In recognition of the importance of indoor air emissions and their impact on consumer health, CPSC staff is working on scoping voluntary standards to address the potential health risks of indoor air emissions from gas stoves creating unreasonable risks of injury to consumers," Hoehn-Saric wrote.
He also laid out the steps the CPSC could take to develop mandatory standards and noted its statutory authorities "are particularly relevant to a potential mandatory standard addressing hazards associated with gas stoves."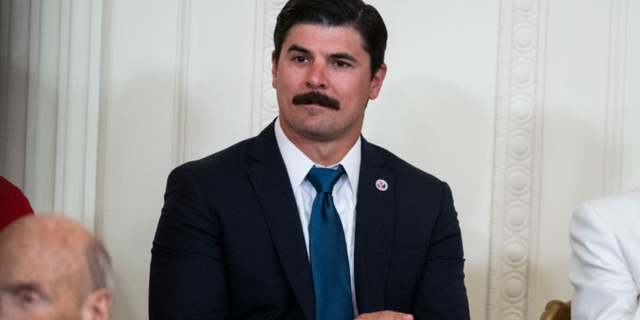 In a statement, the CPSC said it is "false and misleading" to conclude Hoehn-Saric's letter suggested the agency was drafting standards for gas stoves.
"The CPSC is not, and has not been, drafting standards to regulate gas stoves," the CPSC told Fox News Digital.  
"CPSC routinely works with industry and other stakeholders on voluntary standards," the agency added. "In the case of gas stoves, staff has been participating in voluntary standards activity for indoor air quality for gas ranges along with various American Society of Heating, Refrigerating and Air-Conditioning Engineers (ASHRAE) and ASTM representatives."
INTERNAL BIDEN ADMIN MEMO SHOWS IT WAS SERIOUS ABOUT BANNING GAS STOVES BEFORE PUBLIC UPROAR
In early January, Trumka made headlines when he told Bloomberg in early January that a gas stove ban was "on the table" given the product's purported impacts on health. The White House later denounced a ban, but the CPSC moved ahead anyway in March with taking public feedback on gas stove safety.
The CPSC stated at the time that there are "no regulatory proceedings planned for gas stoves or range emissions."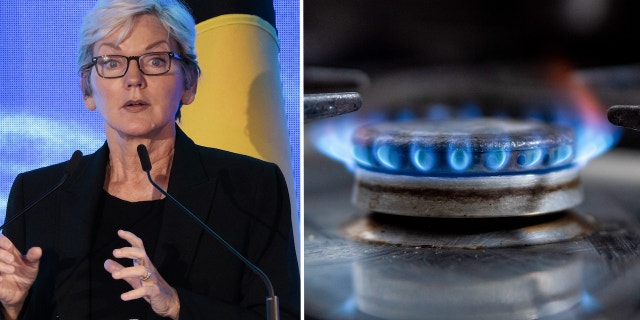 "The American people deserve full transparency from government bureaucrats for any action they take, particularly when it's about overreaching, out-of-touch, and elitist regulations that would have detrimental effects on nearly 187 million Americans," Rep. Dan Newhouse, R-Wash., who chairs the Congressional Western Caucus and has authored gas stove legislation, told Fox News Digital.
"Gas stoves provide Americans with choice, affordability, and reliability," Newhouse continued. "The Biden Administration has made their priorities clear with their proposed rule to strip away more than half of gas stoves from the marketplace."
Newhouse and other Republican lawmakers have repeatedly criticized the Biden administration for its attempts to regulate gas stoves. And the lawmakers have proposed legislation curbing the federal government's ability to take such action.
CLICK HERE TO GET THE FOX NEWS APP
In addition to the CPSC request for information, on Feb. 1, the Department of Energy proposed the regulations, saying they would go into effect in 2027 and save Americans up to $1.7 billion while curbing greenhouse gas emissions. Energy Secretary Jennifer Granholm pushed back on criticism, saying she owned a gas stove and that the regulations would merely impact 50% of current gas stove models.