Biden needs 'firewall' between him and Hunter Biden's legal defense, former White House ethics chief says
FIRST ON FOX: President Biden needs to set up a "firewall" between him and first son Hunter Biden's legal woes as his allies weigh a legal defense fund for the younger Biden, law professor and former President George W. Bush's chief White House ethics lawyer Richard Painter told Fox News Digital. 
Painter said that Hunter Biden is "a private citizen, so he's going to disclose whatever he has to disclose," but the first son is "probably going to get away with not disclosing any of it."
"Just like with these paintings he's selling and he should be disclosing who's buying the artwork, but he's not," Painter said. "And it will probably follow the same approach to the legal defense fund."
HUNTER BIDEN SEEN AT RITZY NYC ART GALLERY SELLING HIS PAINTINGS FOR UP TO $200K, DESPITE ETHICS CONCERNS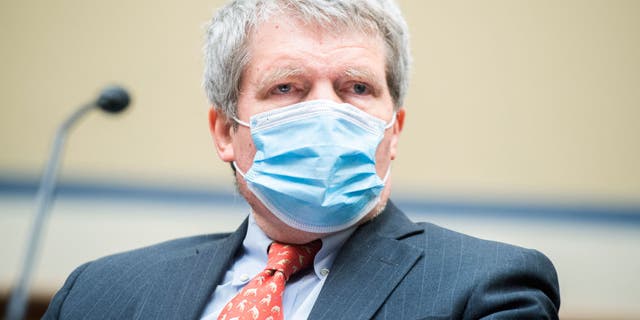 "The only thing I think the president and the White House can do is set up a firewall here, distance themselves from Hunter Biden's defense," the University of Minnesota law professor continued.
Painter, who has been actively involved in recent years as a vice chair and board member of Citizens for Responsibility and Ethics in Washington (CREW), a liberal watchdog group, said that the president's son is "a grown-up" with attorneys he can speak with and "shouldn't be talking to his dad, the President of the United States, about his criminal defense."
The law professor also said that the Bidens' legal teams should not coordinate if a potential legal defense fund for the first son does not disclose its donors.
"If I were the president's legal team, I'd say, 'Look, if Hunter Biden won't disclose the name of the donors to the legal defense fund, we are going to have to not coordinate with his legal team. We do our thing, they do their thing,'" Painter said.
Craig Holman, a government affairs lobbyist specializing in ethics, told Fox News Digital that there "are very few rules in place for legal defense funds for executive branch employees, let alone family members of executive branch employees."
"While Congress has stringent contribution limits, source prohibitions and disclosure requirements for legal defense funds of members of Congress, even these rules do not apply to family members who are not congressional employees," Holman said.
OBAMA ETHICS CHIEF BLASTS BIDEN'S 'INEXCUSABLE NEGLECT OF THE MOST BASIC SECURITY PROTOCOLS'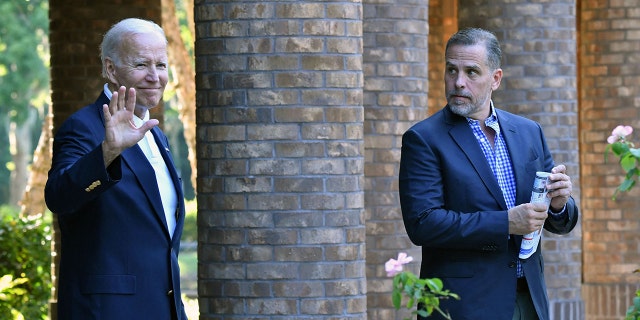 "The Office of Government Ethics (OGE) is currently considering establishing rules for executive branch employees, the agency has not done so yet," he continued. "And the rules under consideration would not extend to family members."
Holman said that "Hunter Biden certainly could voluntarily disclose major donors to his legal expense fund," noting that "Bill Clinton voluntarily disclosed his donors back in the 1990s, even though he was under no requirement to do so."
"Given Hunter Biden's relationship to the President of the United States, and the political controversies that have surrounded Hunter, it would be prudent for Hunter to voluntarily disclose his major donors," Holman added.
Tuesday saw reports of Biden's allies throwing around the idea of a defense fund as the first son racks up estimated millions of dollars in legal debt.
Hunter Biden hired a team of attorneys to represent him as he faces down his longtime federal tax investigation as well as a slew of incoming probes from congressional Republicans.
Anonymous sources familiar with the matter told the Washington Post on Tuesday that the idea has been pitched because of the growing debt incurred by the first son as he goes for a more aggressive legal strategy.
The sources also noted that Hunter Biden's resources are stretching thin — even amid his ritzy art career with five- and six-figure price tags. It is unclear exactly how much he owes, but it is expected some fees will be discounted or pro-bono.
His legal woes have been the subject of much political discussion, with the Washington Post noting in December that his defense team is "almost frantically" assembling, "not fully coordinating" and running the risk that it will "not share a unified approach" when the investigations begin.
The piece detailed "a strategy session last September" where Hunter Biden's lawyer Kevin Morris pushed "Hunter Biden's camp to be more aggressive" against conservatives preparing to investigate Biden over allegations of corruption.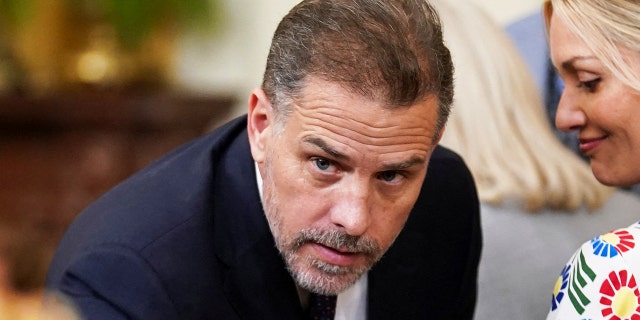 According to the outlet, his legal defense is split into several distinct teams: "Hunter Biden has been working with Morris, his friend and sometime financial benefactor, and a team of researchers. The younger Biden has also hired several other lawyers — Chris Clark, who is handling a federal criminal investigation into his business dealings and other matters."
CLICK HERE TO GET THE FOX NEWS APP
They wrote how Morris has already "attracted the attention of House Republicans, who sent him a letter in June asking about reports that he gave Hunter Biden some $2 million to help pay off a tax bill that is a subject of the federal investigation."
As such, "Some involved in these efforts argue that Hunter Biden and Morris should stay out of the limelight so Democrats can focus on painting the Republican investigations as a partisan political exercise."
The White House did not immediately respond to Fox News Digital's request for comment.
Fox News Digital's Gabriel Hays contributed to this report.