'Biden just secured Trump's nomination,' 'War on the republic': GOP unites in outrage over Trump indictment
Republicans with disparate views of former President Donald Trump largely defended him in the wake of his latest indictment from Special Counsel Jack Smith's classified documents and January 6 case. 
Smith, a former Kosovo War crimes prosecutor who also led the DOJ's Public Integrity Section during part of the Obama administration, was tapped by Attorney General Merrick Garland to probe Trump's alleged mishandling of classified documents and connections to the Capitol riot.
South Carolina Congresswoman Nancy Mace, who noted she often breaks with Trump on various issues and remarked he recruited a primary challenger for her in 2022, told Fox News that President Biden – through his Department of Justice indicting their top electoral opponent – has cemented him at the top of the primary pack.
"This is unprecedented what I am feeling tonight. And I want to I want to be very clear here: Donald Trump and I have had our ups and downs… But I want the American people to know, to make no mistake, this is the executive branch tonight trying to take out their number one opponent for the presidency of the United States in 2024," Mace said.
BIDEN, WHITE HOUSE REPORTER FLAMED OVER 'SCRIPTED' CHILD GENDER SURGERY QUESTION
She added that Biden and his Justice Department have one standard for Trump and another for anyone else facing similar allegations.
Mace noted Biden has also been found to have mishandled classified documents, some dating back decades. They have been found at his Greenville, Del., estate, an office in Chinatown, D.C., and at the University of Pennsylvania's Penn-Biden Center in Washington.
She also noted Hillary Clinton went unpunished for allegedly obscuring a private computer server in her Chappaqua, N.Y., home that held classified information within it. Then-FBI Director James Comey – who has spurned his longtime Republican Party identification – notably declined to prosecute Clinton but has not been shy about slamming Trump's purported transgressions.
"Everyone's held to a different standard but Donald Trump, and that's wrong," Mace told "Fox News Tonight." "And, I do believe tonight that Joe Biden just secured Donald Trump's nomination for Republicans in 2024."
RFK RECOUNTS BORDER VISIT, OFFERS TRUMP CREDIT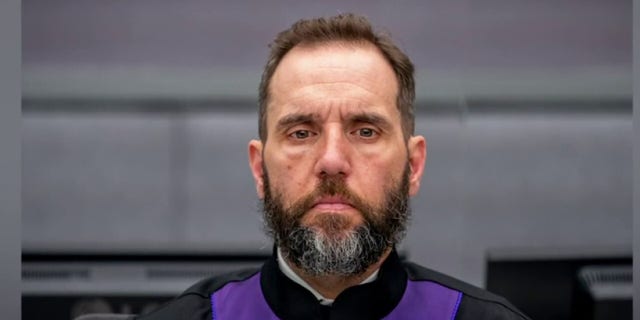 Mace also said it appears that every time a corruption or related allegation is lodged against Biden or his family, something is brought against Trump that overshadows it in the press.
In that regard, congressional Republicans had been primed to hold FBI Director Christopher Wray in contempt, relating to a document purported to show Biden involved in a $5 million bribe with a foreign national in exchange for policy proposals.
"Donald Trump's no fan of mine. He primaried me last year, so I'm not a shill, but I see this and I see how unfair it's been," Mace said. 
Both Mace and Trump's former Acting Attorney General Matt Whitaker told Fox News the new prosecution evidence that America has become a "banana republic" where the rule of law is undermined.
Former Reagan Justice Department Chief of Staff Mark Levin later told "Hannity" that the Biden DOJ has "taken the United States of America and dragged us into a hellhole."
Levin, host of "Life, Liberty & Levin" and his own eponymous WestwoodOne radio program, added that the indictment against Trump is a "disgusting disgrace" and a "war on the Republic."
CHRISTIE SAYS HE'S IN TO WIN, DEPICTS TRUMP AS 'JUVENILE' WHO SHOULD BE 'SENT TO HIS ROOM, NOT THE WHITE HOUSE'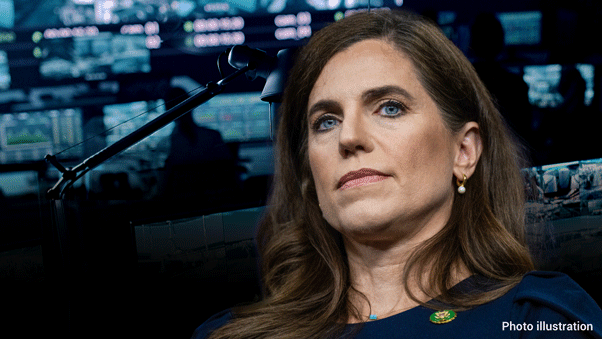 He added that Democrats like to bandy about the term "insurrection" when speaking about Trump supporters who broke into the Capitol on January 6, 2021, in hopes of halting the tallying of electoral votes.
Levin contended that the true date of insurrection is June 8, 2023, the day Democrats indicted their chief political opponent.
He said that Attorney General Merrick Garland is in essence a "mob lawyer" and that Smith is following in the footsteps of Communist prosecutors from the former Soviet Union.
"This is a disgusting mark on American history… by these bandits in the White House, by the Democrat party that don't play fair anymore," he said.
"They don't just want to win elections they want to take control of this country, they want one-party rule and they have used the DOJ and the FBI to get what they want."
Levin also said Biden is lying when he claims he has not interfered or interceded in any way with the proceedings against Trump.
The former DOJ official said the president must sign off on National Archives-related cases – while Garland also makes the call on prosecuting, not Smith.
"This attorney general, who pretends he's Helen Keller, made the final decision."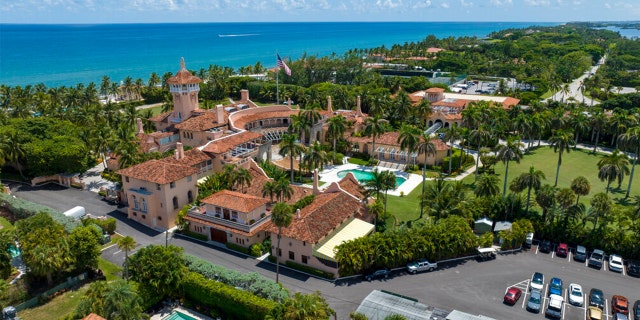 One of Trump's Republican primary opponents, South Carolina Sen. Tim Scott, said the indictment appears to undermine the American standard that justice is blind.
"More importantly, I'm an American," he said, when asked what it feels like as a Republican to see the party's standard-bearer treated as such.
"And let's just look at what's happening to an American… [regarding] this notion that our nation is the greatest nation on earth because Lady Justice has a blindfold on. That means that Republicans are not hunted and Democrats are not protected. It means that we look at every single case based on the evidence. And in America, every single person is presumed innocent, not guilty."
"What we've seen over the last several years is the weaponization of the Department of Justice against a former president."
Scott said today's federal justice system is "weighted," not balanced, and that if elected he would "purge" the bureaucracy of "injustices and impurities" to restore confidence.
When asked if he's spoken with Trump, he said he will pray that justice prevails.
One top conservative who corresponded with Trump in the time since his indictment was Rev. Robert Jeffress, the pastor of Dallas' First Baptist Church and a prominent Evangelical leader.
Jeffress told Fox News that millions of Christians are praying for the former president, and continue to believe he is the most pro-religious-liberty president in history.
Jeffress contended Trump is "immunized" against a successful indictment because the Durham Report showed the Russia probe against him was a "complete hoax and political."
"We've seen people either try to keep him from office or to remove him out of office. And the same thing is happening right now. It doesn't take a rocket scientist to realize that the left looks at Trump's polls increasing," Jeffress said.
"He is going to be the GOP nominee, as Nancy Mace said – And I'll go one step further. They know he will be the next president of the United States. They know they can't defeat him at the ballot box."
Jeffress claimed Biden's handlers understand they have a "weak and perhaps corrupt" incumbent, and that they also have no faith in Vice President Harris. 
"I think evangelical Christians are going to turn out in droves now to support this president. And I'm saying tonight this is a reset… It's time for all Republicans to get behind the candidate who has the best chance of defeating Biden and turn out in record numbers."
Trump's closest primary rival, Florida Gov. Ron DeSantis, slammed the DOJ in a statement, saying "[t]he weaponization of federal law enforcement represents a mortal threat to a free society."
"Why so zealous in pursuing Trump yet so passive about Hillary or Hunter?" DeSantis asked.
One top Republican who appeared not to agree with the overall conjecture was presidential candidate ex-Gov. Asa Hutchinson of Arkansas.
In a statement, Hutchinson said Smith's indictment "reaffirms the need" for Trump to respect the office of the presidency and bow out of the race.
"This is a sad day for our country," he said.
Trump is expected to appear in Miami federal court on Tuesday.