Biden calls for Russia to free Wall Street Journal reporter Evan Gershkovich: 'Let him go'
President Biden on Friday called for Russia to free Wall Street Journal reporter Evan Gershkovich, an American citizen who has been accused of spying on behalf of the U.S. government.
"Let him go," Biden told reporters on Friday when asked about Gershkovich's arrest.
Russian state news agency TASS has reported that Gershkovich was ordered to be held in custody until May 29. He is spending his third day in Russian captivity. 
Biden, who stopped to talk to the press for a brief gaggle outside the White House before boarding Marine One, then said there is a "process" regarding Gershkovich.
WALL STREET JOURNAL DEFENDS REPORTER AFTER HE'S ARRESTED BY RUSSIA ON SUSPICION OF ESPIONAGE
Russian government's Federal Security Service claimed it arrested the journalist while he was "trying to obtain secret information" on the activities of one of "the enterprises of the Russian military-industrial complex."
The National Press Club called for Gershkovich to be released immediately on Thursday.
"We consider this an unjust detention and call on the State Department to designate his detention in that manner at once," National Press Club president Eileen OReilly said in a joint statement with National Press Club Journalism Institute president Gil Klein.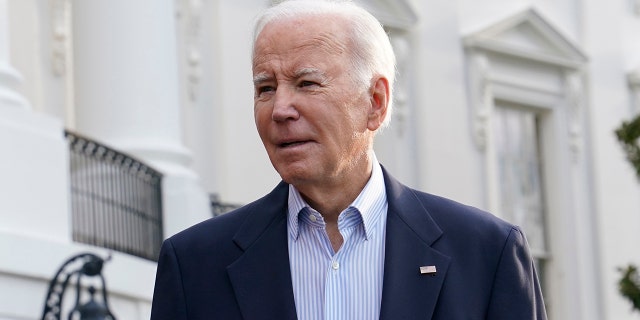 "Gershkovich is a journalist. He should be released immediately and unharmed and allowed to return to his important work," the National Press Club continued. "Evan has a significant and distinguished career working for the New York Times and AFP prior to the Wall Street Journal."
The Wall Street Journal also forcefully defended its reporter and denied Russia's allegations in a statement.
"The Wall Street Journal vehemently denies the allegations from the FSB and seeks the immediate release of our trusted and dedicated reporter, Evan Gershkovich. We stand in solidarity with Evan and his family," the WSJ's Senior Communications Manager Caitlyn Reuss wrote.
Gershkovich is the first American reporter to be arrested on espionage charges in Russia since 1986 when U.S. News and World Report correspondent Nicholas Daniloff was detained. Daniloff was released without charge 20 days later in a swap for a member of the Soviet Union's United Nations mission who was being held by the FBI. 
Gershkovich was previously a reporter for Agence France-Presse and the Moscow Times and a news assistant at the New York Times, his WSJ bio says.
PUTIN USING WSJ REPORTER TO PUSH NARRATIVE US IS TRYING TO 'DESTABILIZE' RUSSIA, EXPERTS SAY
A Russian reporter was given a six-year prison sentence after the Kremlin-controlled parliament approved legislation last year that outlawed the spread of "false information" about the country's military campaign in Ukraine. 
CLICK HERE TO GET THE FOX NEWS APP 
Fox News' Kristine Parks, Louis Casiano and the Associated Press contributed to this report.