Bethenny Frankel's Take on Missing 'Titanic' Sub Sparks Outrage
Bethenny Frankel is being attacked online after she seemingly criticized the people who got into a missing submersible.
The reality TV star shared her thoughts on her social media channels, suggesting there are other ways to get thrills without risking your own life. While Frankel did say the situation was "terrible," she faced the wrath of some of her followers for her take.
The Titan, owned by OceanGate, went missing after leaving Newfoundland in Canada on Sunday morning, half-way through its descent to the wreckage of the Titanic, which lies around 370 miles off the coast of Newfoundland. There were five people onboard, including Stockton Rush, CEO of OceanGate.
"Who goes into a submarine that's not Jacques Cousteau?" Frankel asked, speaking to the camera in a video posted on Wednesday. Many comments suggested she meant submersible, rather than submarine.
"You want to be adventurous? Drink four margaritas and see what happens. Try a bathing suit on without your underwear. Go to Burning Man dressed as a parakeet, I don't know, but going on a submarine?" Frankel continued. "Jumping out of airplanes, riding motorcycles, swimming with sharks. All of these things seem like a bad idea."
"I am sure their families appreciate your rant," Instagram user @raskadoo commented.
@rhiannonelizabeth3 agreed that Frankel was out of line.
"This is literally so insensitive and a version of victim blaming to be honest. Like how do you actually think it's OK to post this when they are still missing and their families are terrified?" the Instagram user wrote.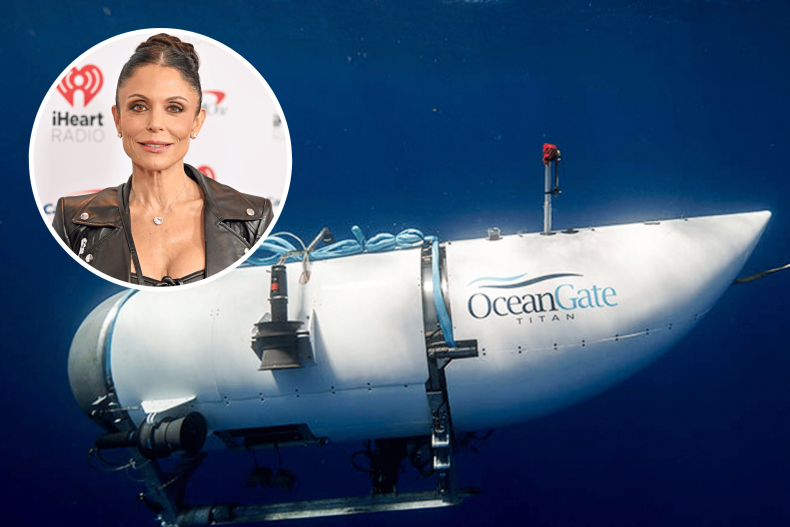 While some critiqued Frankel's assessment of the situation, many fans across Instagram and TikTok agreed with her take and praised her.
At the end of her 34-second video, Frankel did put the reality of the situation into perspective.
"It's so tragic and so sad and so terrible. God bless those poor people," she said.
Onboard the sub are 61-year-old Rush, French submersible pilot Paul-Henry Nargeolet, 77, billionaire British explorer Hamish Harding, 58, British-Pakistani businessman Shahzada Dawood, 48, and his 19-year-old son Suleman Dawood.
Multiple vessels have been attempting to find the Titan since it went missing on Sunday, and on Thursday extra vessels and free-swimming submersible craft joined the search.
In a separate video, posted after her initial one discussing the sub, Frankel spoke about the people on board.
"I can't stop thinking about the father looking at his son and at least knowing they're together. I'm physically ill," she wrote alongside her 84-second video.