Arizona Senate advances parental rights bill that would ban books promoting sexually explicit content
Republicans in the Arizona state Senate on Monday passed legislation that would require education officials to create a list of books with sexually explicit content that cannot be used in school.
Lawmakers voted 16-12 along party lines to pass SB 1700, which requires the Arizona Department of Education to maintain a list of books that public schools may not make available to students, including "books that are lewd or sexual, promote gender fluidity or gender pronouns or groom children into normalizing pedophilia." 
The bill would also give parents the right to request that a school district or charter school remove objectionable library or classroom materials and enhances other requirements for content available in school libraries. 
Such legislation is part of a broader effort by conservative lawmakers nationwide to remove books with sexually explicit content from schools. Iowa Gov. Kim Reynolds (R) is supporting similar legislation that would remove books from school libraries in all the state's 327 districts if parents launched a successful challenge in any one of them. And Florida Gov. Ron DeSantis (R) held a shocking press conference earlier this month in which he defended his administration's targeting of certain books by showing sexually explicit content that was available in his state's public school libraries – causing local media outlets to cut away from the live event because of the graphic nature of the content.
LIBRARY BOOK BANS IN US SCHOOLS APPEAR TO TARGET LGBTQ-THEMED BOOKS, RESIDENTS SAY
Arizona Republicans say their bill will strengthen parental rights and protect children from being exposed to lewd content without parental notice or consent. 
"There have been a couple of schools, in particular Vail school district where they had the 'The Diary of an Indian' that raised a lot of concern from parents. Just over the last few years, it's been a lot of graphic, almost cartoon versions of sexual acts," bill sponsor Sen. Justine Wadsack, R-Tucson, told local news station KOLD-TV earlier this month. "It's gotten to the point where K-12 parents are not interested in having these types of books, with this level of graphics introduced to their children."
But opponents say these bills have a chilling effect on free speech and argue banning books can set a dangerous precedent.
State Sen. Christine Marsh, D-Phoenix, a former teacher, told KAWC-FM, "there's no room for banning books in the classroom simply because it upsets one group of people at the expense of so many others." 
BOOK BANNING IN AMERICA: CENSORING LITERATURE IN US DATES BACK CENTURIES, BUT THIS TIME IS DIFFERENT: EXPERTS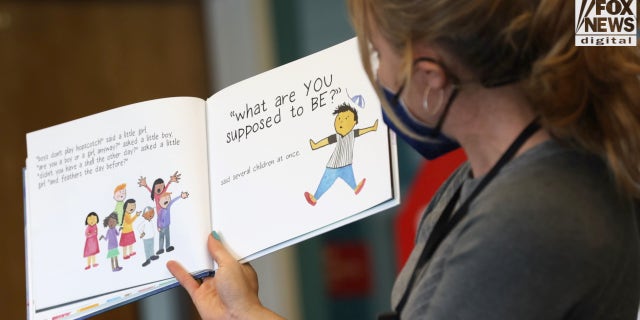 She added, "those will be the books the kids want to read." 
And state Sen. Anna Hernandez, a Democrat from Phoenix, objected to the bill's language describing "gender fluidity" as something being promoted. 
"Gender fluidity is not a thing promoted," Hernandez told the news station, calling gender fluidity "part of the human condition."  
"There are no brochures trying to sell it," she continued. "Gender fluidity is a naturally occurring phenomenon some people experience."
DESANTIS BLASTS 'MEDIA LIES' ABOUT FLORIDA'S EDUCATION POLICIES: 'BOOK BAN HOAX'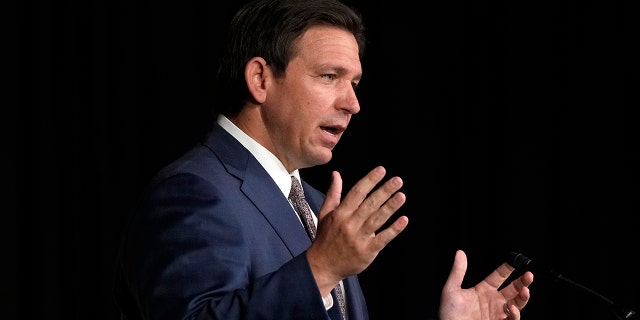 Wadsack pushed back on her critics, pointing out that Democrats are not addressing the actual explicit content of the books in question. 
"I find it very disturbing that my counterparts on the other side of the aisle continue to make excuses after excuses, as does the public, for these books that are found in our children's schools," she told KAWC.
She defended her bill as providing parents a "pathway to complain about these books that they find to be illicit."
CLICK HERE TO GET THE FOX NEWS APP
"This will allow them to finally protect children from being sexualized by our public schools," Wadsack said.
Her bill now heads to the Arizona House, where Republicans hold a slight majority. Democratic Gov. Katie Hobbs did not immediately respond to a request for comment about her position on the bill. 
The Associated Press contributed to this report.