An in-depth look at the Massachusetts rental market

Renting
Where can you find the best bargains? Where are apartment prices rising? Falling?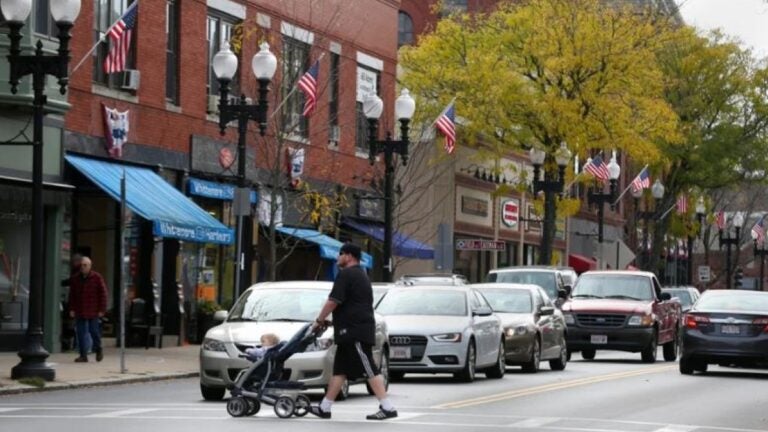 Asking prices in Boston's rental market are on the rise, with only months before the big Sept. 1 move-in day hits.
A report Apartment Advisor released Friday (based on available listings on the site) indicated that the median rent in Boston was $2,647, reflecting an increase of more than 8% since the end of April. Nationally, the median rent rose roughly 6% to $1,495 in that time frame.
According to a report from RentCafe, Boston is the third-most sought-after city in the Northeast for renters, so the demand hasn't ebbed.
As the unofficial start of summer, Memorial Day weekend, descends, let's look at some of the biggest changes in rental prices the city has seen since August 2022.
For a studio, Jamaica Plain saw the biggest drop in the median asking price (-41.75%), with Fenway and Back Bay not far behind (-16.67% apiece). The West End, followed by Brighton, experienced the only increases.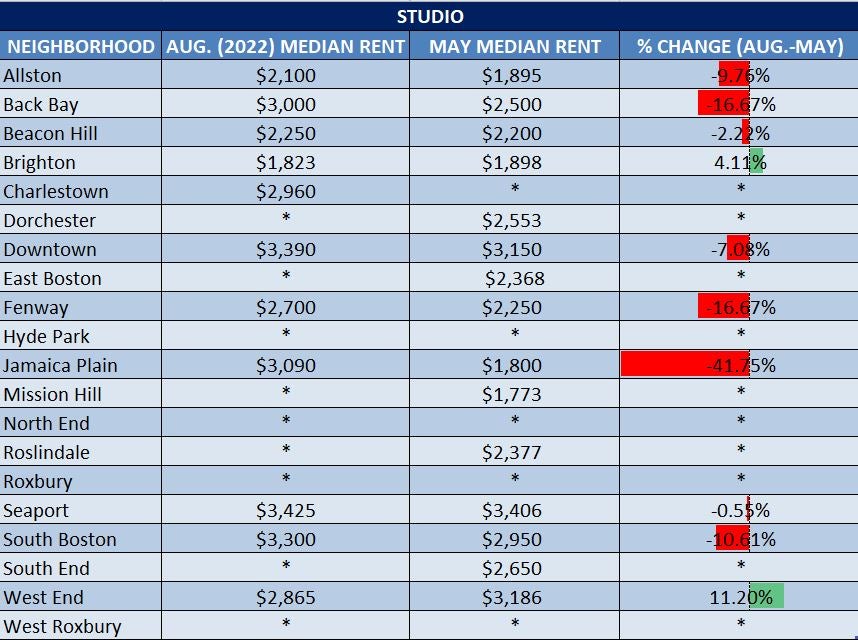 For apartment hunters seeking one-bedroom units, bargains may be found in Allston and Jamaica Plain, which saw declines in the median asking price of more than 20%. Prices were on the rise the most in Roslindale and Roxbury.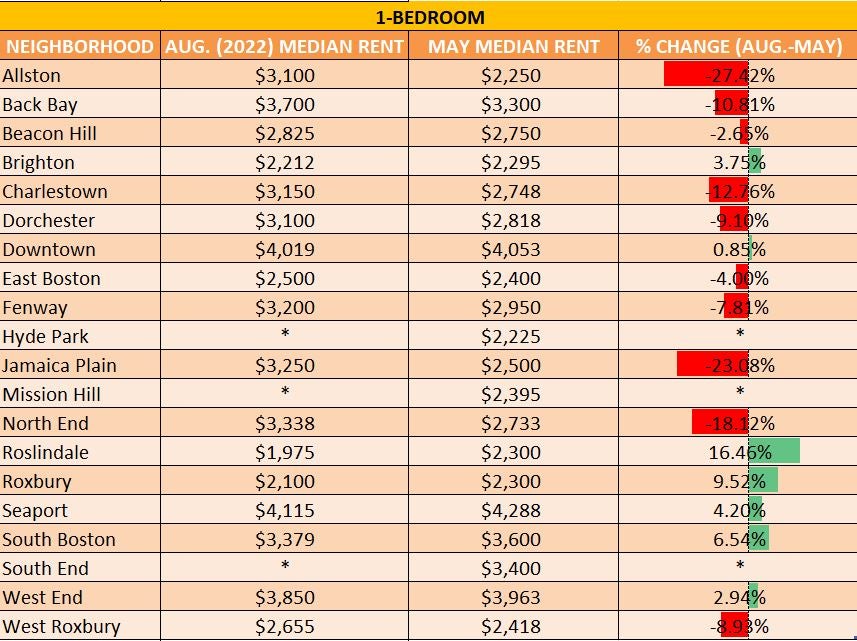 There were bargains to be had in the two-bedroom range, just not in the Seaport, where the median asking price was 36.08% higher than in August 2022. For three-bedroom-plus apartments, the North End, Hyde Park, and West End were the only neighborhoods that saw appreciable declines in the asking price.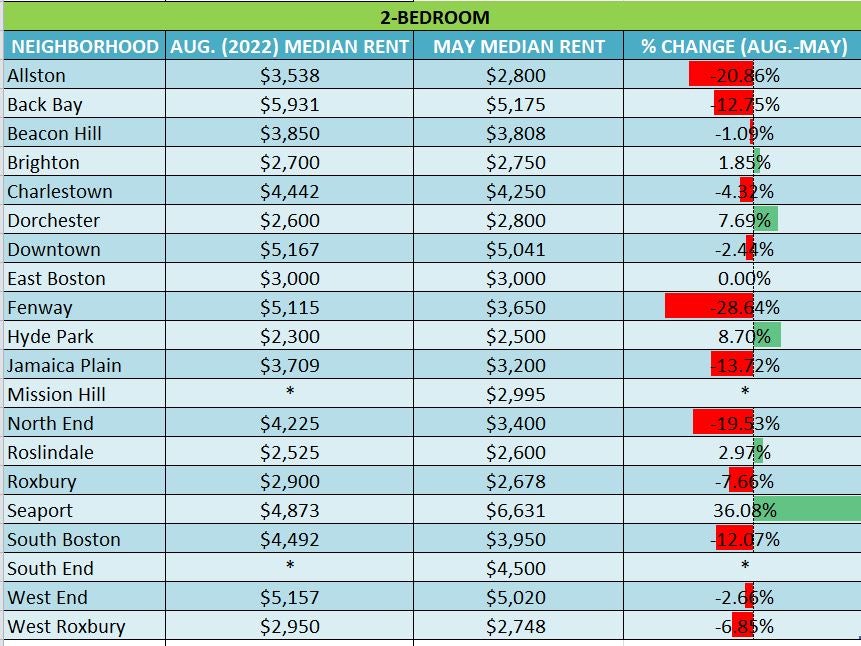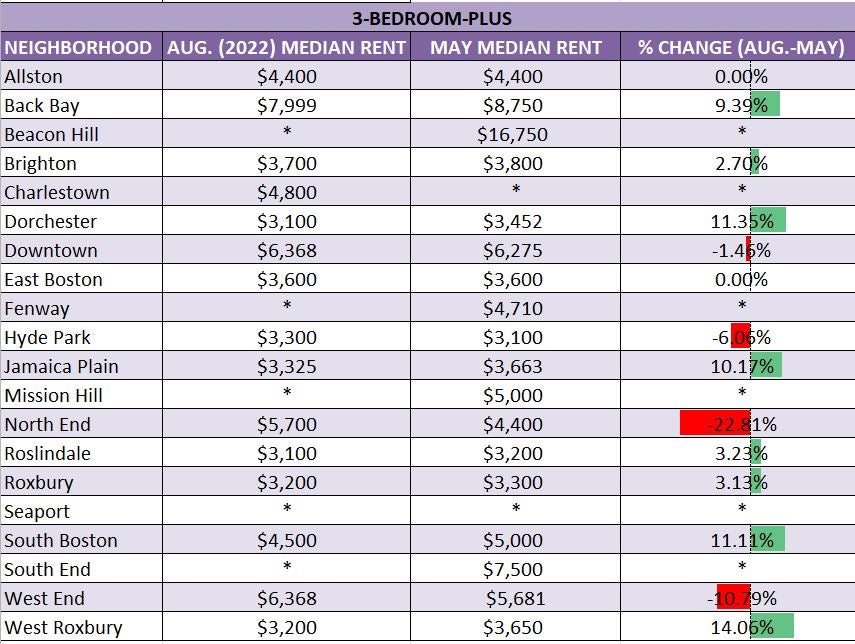 The U.S. rental market
Nationally, Boston ranks as the third-most expensive city for renters, according to Apartment Advisor, behind the perpetual front-runners: New York City and San Francisco. Sneaking in behind Chicago to snag the No. 12 spot: Providence, where prices have climbed 5.71% month over month.
Here were the top 10:
| Rank | City |
| --- | --- |
| 1. | New York City |
| 2. | San Francisco |
| 3. | Boston |
| 4. | Miami |
| 5. | San Jose, Calif. |
| 6. | San Diego |
| 7. | Washington, D.C. |
| 8. | Los Angeles |
| 9. | Seattle |
| 10. | Denver |
Source: Apartment Advisor
The Mass. rental market
The median asking rent for a one-bedroom apartment in Massachusetts was $2,475 in April, according to Apartment Advisor. It inched up 1% from March but reflects a 7.6 year-over-year increase.
Cambridge was again the most expensive city for renters, followed by Waltham, Brookline, Somerville, and Boston. The state's least expensive cities for renters were equally unsurprising: Pittsfield, New Bedford, Fitchburg, Fall River, and Springfield.
What was surprising was the communities that saw the biggest month-over-month increases: Chelsea (12.9%), Saugus (7.3%), Winthrop (6.8%), and Framingham (4.2%). Melrose saw the biggest jump year over year, however: 22.2%.
Address newsletter
Get the latest news on buying, selling, renting, home design, and more.