3 children and 2 adults are dead in a shooting at a Christian school in Nashville : NPR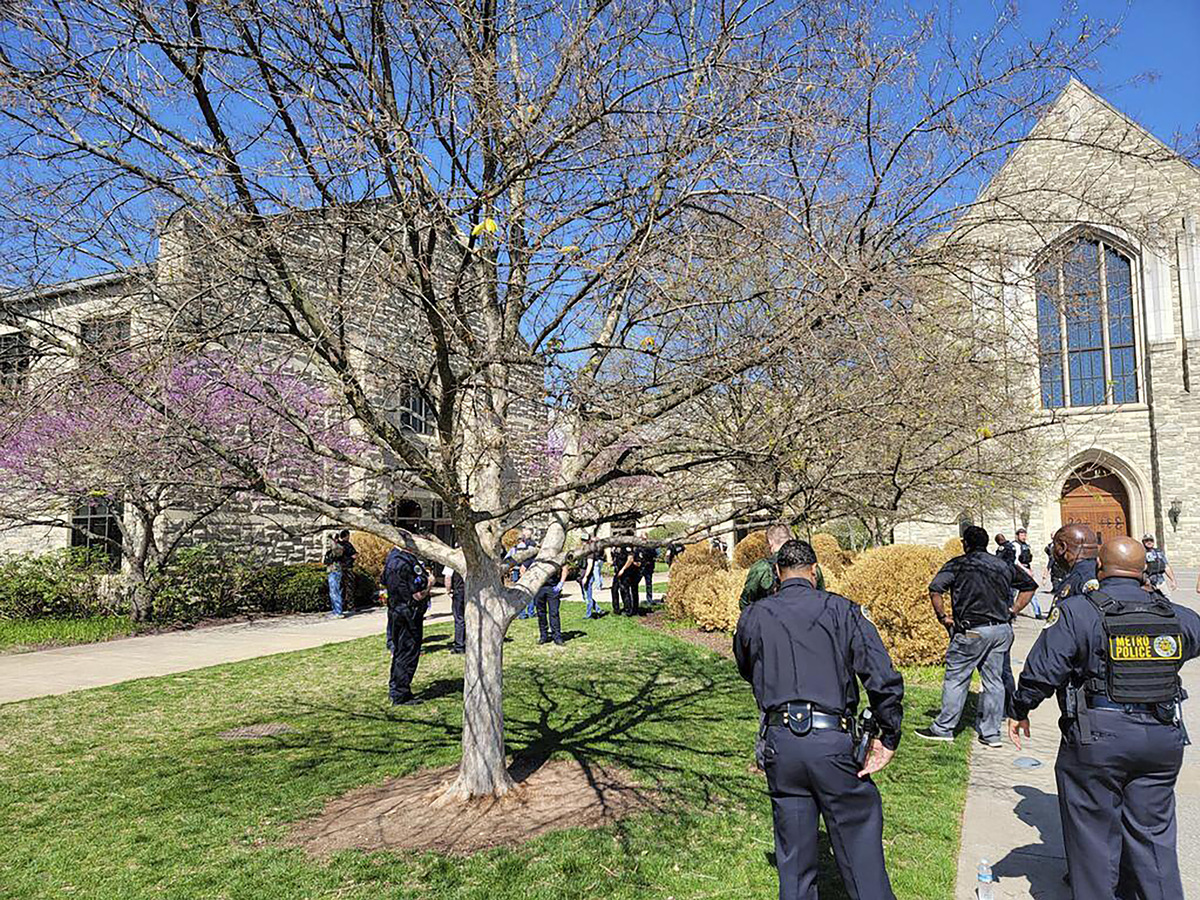 Metro Nashville Police Department via AP
Three children and two adults were pronounced dead after a shooting at a private religious school in Nashville, according to a hospital.
Authorities in Tennessee said Monday morning that they were responding to a shooting at the Covenant School, a private religious school in Nashville.
The shooter was "engaged" by officers and was dead, officials said.
A spokesperson for Vanderbilt University Medical Center told NPR that three children and two adults were transported to its emergency departments and all five were pronounced dead.
The Monroe Carell Jr. Children's Hospital at Vanderbilt said earlier that the three pediatric patients transported to its hospital were suffering from gunshot wounds.
It was unclear if the shooter was among the five dead.
The Nashville Fire Department said earlier in the day that it was treating "multiple patients."
A reunification center for parents and students had been set up nearby.
According to its website, the Covenant School is a private school associated with the Covenant Presbyterian Church serving students from preschool through sixth grade.
This is a breaking news story and will be updated.