Yellowstone Season 5 Will Explain Kayce's Season 4 Vision, Says Star
Yellowstone star, Luke Grimes, says season 5 of Taylor Sheridan's modern western drama will explain Kayce Dutton's season 4 cryptic visions.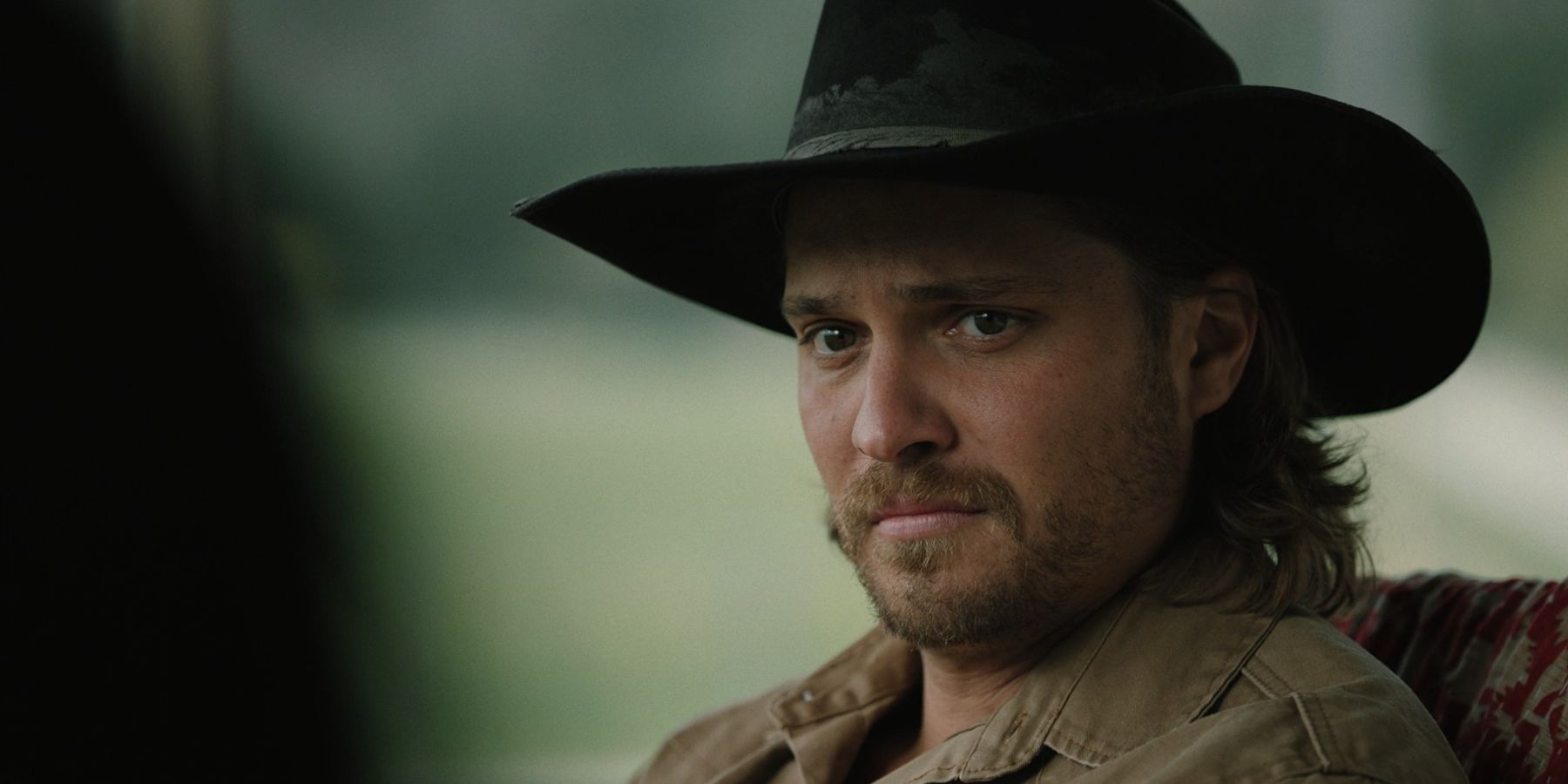 Yellowstone star, Luke Grimes, recently said season 5 of the modern western drama will explain Kayce Dutton's season 4 vision. Still reeling from the attack on the Dutton family, Kayce finds his family falling apart. In an effort to maintain some stability, he moves his wife Monica Long Dutton (Kelsey Asbille) and his son Tate Dutton (Brecken Merrill) off the Yellowstone Ranch and back on the Broken Rock Indian Reservation. Following repeated appearances by a mysterious wolf, Kayce undergoes the Hanbleceya, a Lakota rite of passage for young warriors in which they must isolate themselves in nature and endure four days without food or water. As a result, he receives cryptic visions, including a painful one that has Kayce believe his marriage will fail.
In a recent interview with The Hollywood Reporter, Grimes admits that Yellowstone season 5 will explain Kayce's visions from season 4. Following the car crash that caused Monica to lose her unborn son and severely injured, she asks Kayce if the accident is what causes their marriage to fall apart. Kayce says that it isn't and that he never saw the tragedy coming. Grimes explains that season 5 will have answers Kayce's visions. Read what the actor said below:
"There's a scene between us [in episode two] where Monica asks Kayce if this is what he meant [and he says no].

"When I read that, I immediately went to Taylor and I was like, 'Hey man, I know you don't want me to know anything about the end of this story and that's great, and I love that, but just tell me how to say this.' He gave me enough to understand how to play the line, but didn't give anything away to me. But throughout season five, you start to learn what that meant and specifically what Kayce saw, and then also, their plan to go through with it in a way that makes sense to them."

"I think what we gather from that vision quest is when that woman says, 'Here are two paths and you have to choose one,' and Kayce just says, 'Oh, god' — that was the line, 'oh, god' — you realize there's no good option here. So obviously, he knows what the choices are. And those will become more clear as the season progresses."
Related: What John Dutton Becoming Governor Means For Yellowstone Season 5
What's Next For Kayce in Season 5?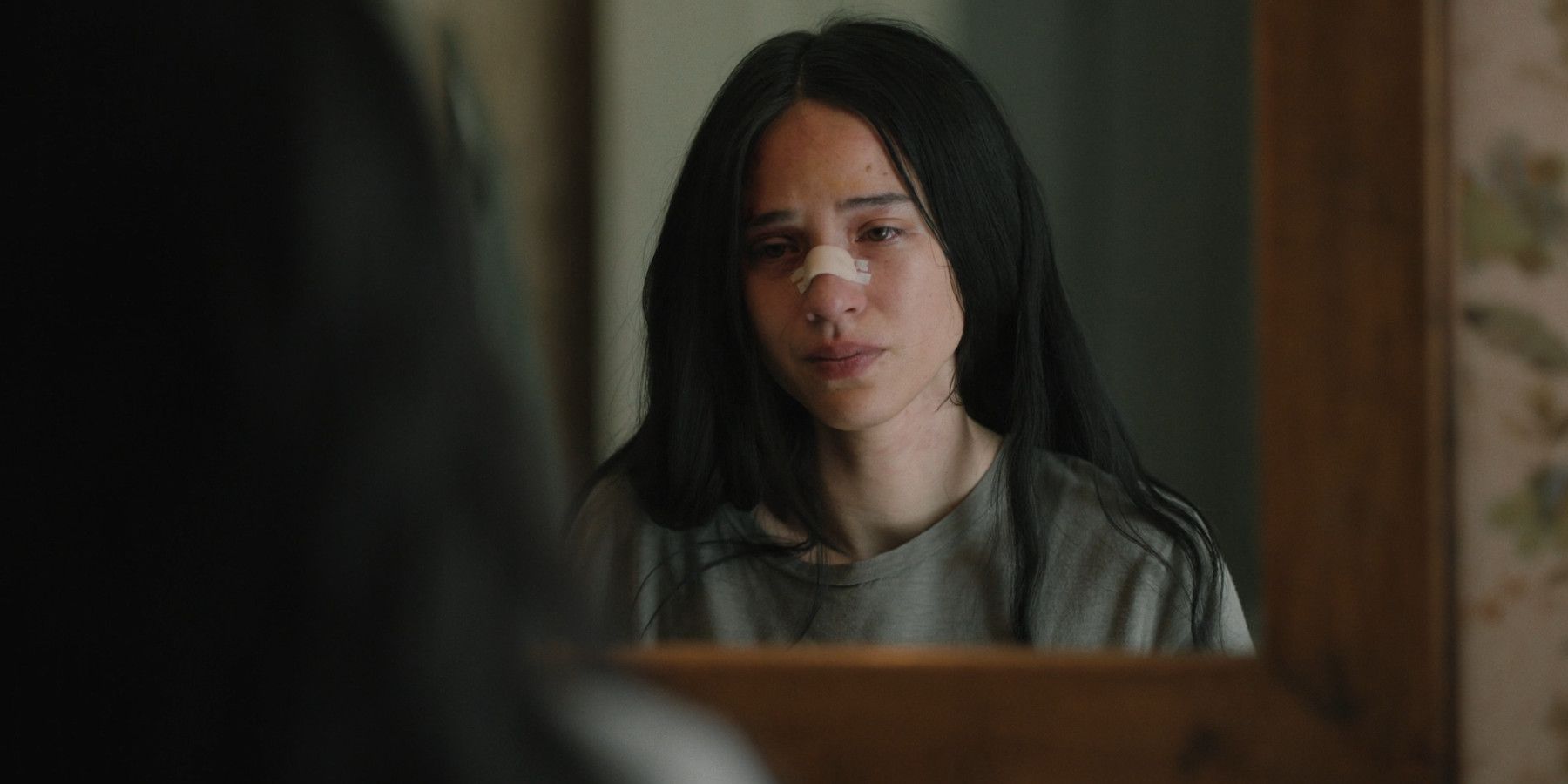 Kayce's visions in Yellowstone season 4 clearly affected him and his wife, putting a strain on their relationship. Their fear of the dark premonition coming true hangs over their heads and may be what eventually drives a wedge between the two. However, Kayce and Monica appear to be fiercely determined to make their marriage work despite the visions.
After Kayce explains to Monica that the car crash will not be what tears them apart, Monica asks "What will?" Kayce recalls the vision and states that he will have to choose their end, teasing a heartbreaking decision to come. However, he states that he will never choose the path that leads to the death of their children. Only time will tell what that choice may be.
Season 5 has already tested Kayce's mettle as the state's Livestock Commissioner, showing that he is still up to the task as he successfully rounded up stolen horses and their thieves in the premiere episode. However, it is clear that Kayce's biggest threat to his peace will come from brewing family drama as his father, John Dutton (Kevin Costner), becomes the governor and will be forced to confront Market Equities and Chief Rainwater (Gil Birmingham). Grimes previously shared that Kayce will not be able to stay away from the Yellowstone Ranch for too long and will be called back to face his family's legacy. With Yellowstone season 5 only just beginning, Kayce has a long road in front of him as he strives to protect the ones he loves.
Next: Yellowstone Hints At The Dutton Ranch Not Surviving In Season 5
Source: THR