Who Was The Woman In Anna's Apartment?
Warning: SPOILERS ahead for American Horror Story: Delicate episode 1.
Summary
American Horror Story: Delicate's premiere episode introduces an eerie mystery surrounding an intruder in Anna's house and a series of odd occurrences.
The character Sonia, played by Cara Delevigne, appears to be a potential suspect as the intruder due to her resemblance to Dex's ex-wife and her strange behavior.
Anna's publicist Siobhan, played by Kim Kardashian, has helped rebrand her career and is promoting her new indie film while Anna struggles with jealousy over Dex's late wife, Adeline.
American Horror Story: Delicate, the show's 12th season, premiered with a pretty eerie first episode. This season stars Emma Roberts as Anna Victoria Alcott, an actress attempting to conceive a child with her husband, Dexter Harding. Unfortunately, Anna's pregnancy is far from ordinary, as she encounters a series of odd circumstances in the premiere alone. Starring alongside the American Horror Story alum is newcomer Kim Kardashian. The reality star doesn't have much acting experience, but she's built a billion-dollar empire since the premiere of Keeping Up With The Kardashians in 2007.
Unlike previous terrifying seasons of American Horror Story, season 12 is based on a book called Delicate Condition by Danielle Valentine. While there are bound to be a few differences between the show and the source material, the premise of the novel is the same as season 12's plot. Cara Delevigne also has a role in the new season and plays a pretty mysterious character. A lot occurs in the premiere of American Horror Story: Delicate, but here's a rundown of the most important aspects, including how Kardashian's and Roberts' characters met.
Related: American Horror Story Season 12 Cast & Character Guide – Where Else To See The Stars Of Delicate
American Horror Story: Delicate's Premiere Hinted That Sonia Was The Woman In Anna's Apartment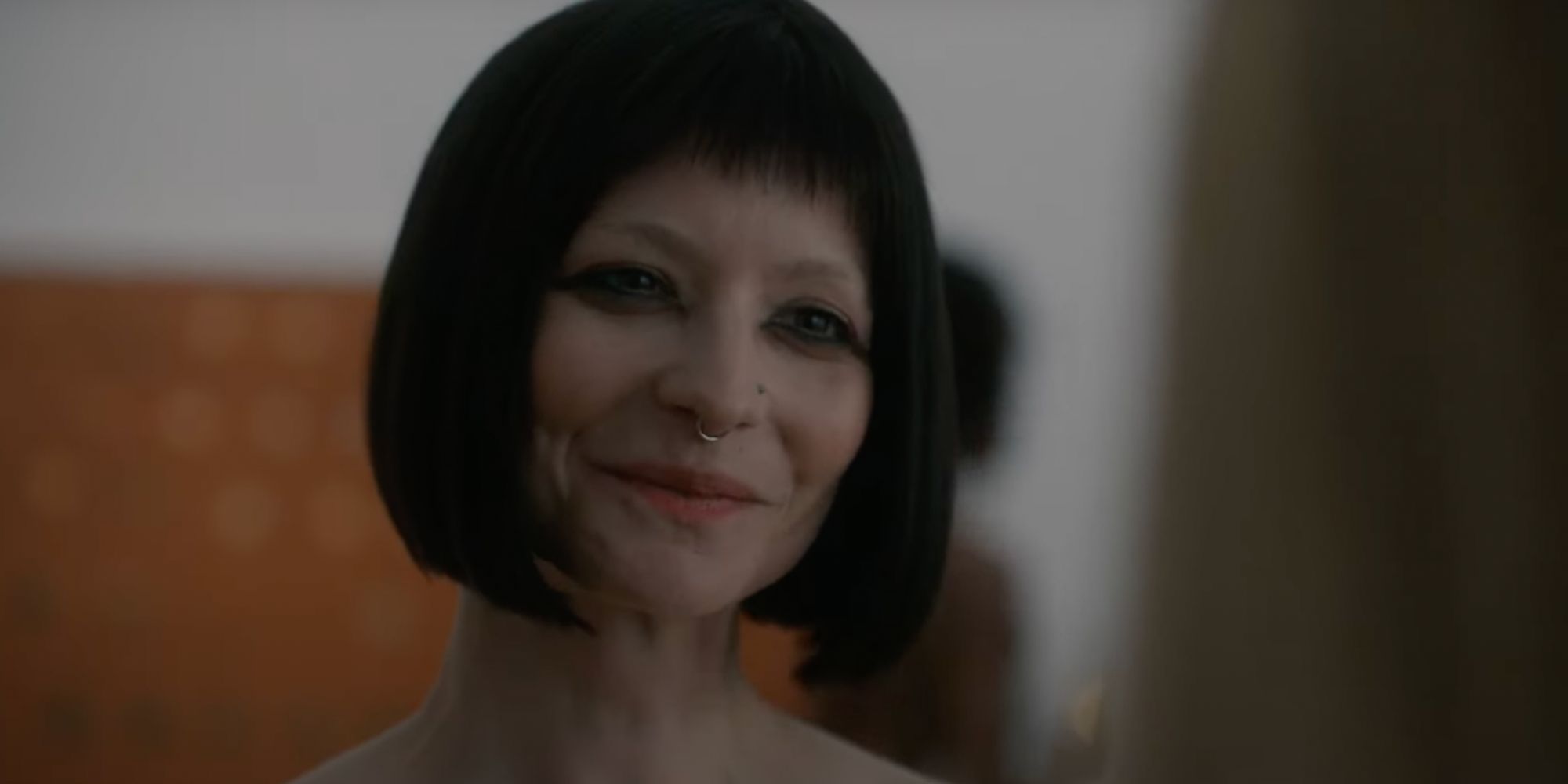 American Horror Story: Delicate's premiere episode begins with Roberts' character, Anna, running from an intruder. It then flashes back to a week before this scene, and the episode carries on from there. The identity of the intruder is a mystery, but it appears to be linked to other occurrences from American Horror Story season 12's premiere. American Horror Story returns to this scene at the end of the episode, with Anna waking up and believing she's covered in blood, only to realize it's actually her lipstick. The lipstick is gifted to her earlier in the episode by a friend of her husband Dexter's previous wife, Adeline.
While Anna is wrong about the blood, she seems to be correct that someone was in her house. A silhouette resembling a young woman is seen running through Anna's home before exiting through her front door. There are a few people it can be, as Anna encounters a series of mysterious characters throughout the episode. An older woman named Preecher starts haunting Anna at the doctor's office, but she probably wouldn't be able to move through Anna's apartment as fast as the figure who invades her home.
It's more likely that the figure is Cara Delevigne's character or Sonia. Delevigne's character shows up in random locations, like outside Anna's home and outside the doctor's office, lingering around and watching Anna. Meanwhile, Sonia is an artist whose work is displayed at Dexter's gallery, and Anna is suspicious of her because she looks so much like Dexter's ex-wife. When Anna goes to the gallery wearing her new red lipstick, Sonia compliments it. This suggests she may be the one who broke into Anna's home, as Anna's lipstick is smudged all over her nightgown and rug and used to write a message on her mirror.
Anna's History With Siobhan & Why She Was Hired As Her Publicist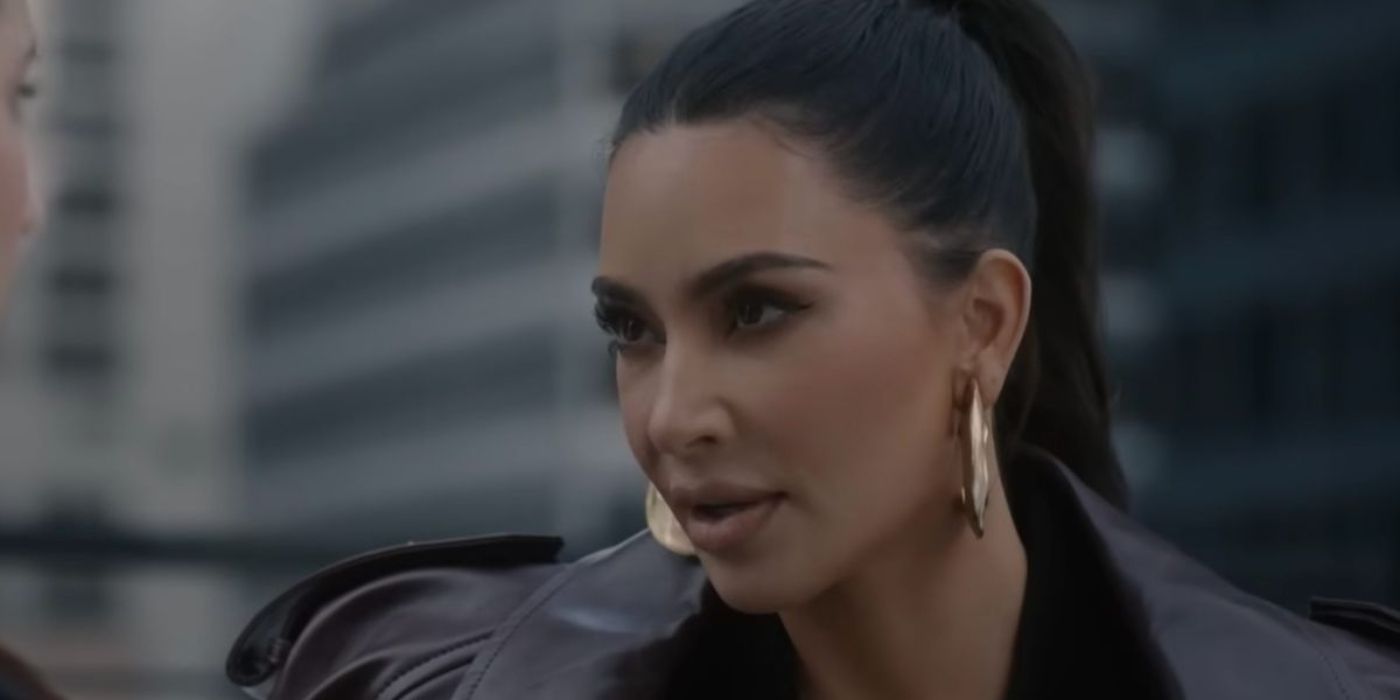 Kardashian portrays Anna's publicist, Siobhan, a pretty Kris Jenner-inspired public relations mastermind. The premiere episode of American Horror Story: Delicate reveals that Siobhan and Anna met in an IVF support group, but Siobhan, unfortunately, never ended up conceiving a child. According to the episode, Anna was originally with a publicist named DeDe, but because she was older, she decided to switch to Siobhan's publicist company. Anna is best known for her acting work on a CW teen drama called Summer Day, but Siobhan has been able to rebrand her. She is currently helping Anna promote her new indie film The Auteur, which is getting a lot of Oscar buzz.
Related: 4 American Horror Story Cast Members Returning For Season 12
What Happened To Dex's Wife Adeline In American Horror Story: Delicate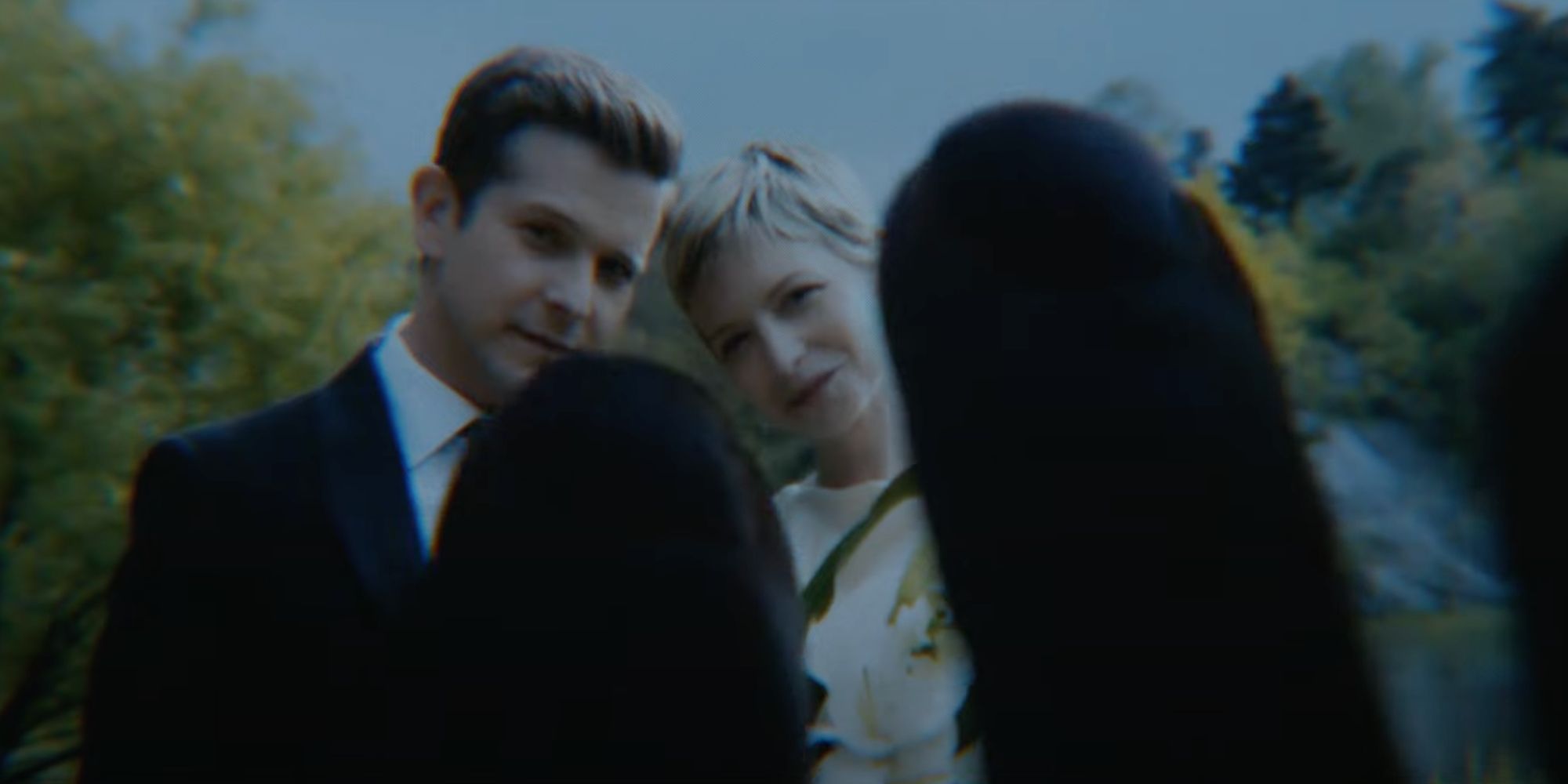 During a Google search, Anna finds an article about Dexter's former wife, chef Adeline Harding. Adeline died in a tragic kitchen fire, but not much else about her is revealed in the episode. The only thing the first installment offers is that Anna seems to struggle with jealousy around her husband's former wife. She believes he's still in love with her and that he's interested in the artist who looks like her.
The season 12 premiere also reveals that fans believe Adeline is more beautiful than Anna, and this bothers Roberts' character, who is already in a delicate state due to her pregnancy journey. Anna hasn't discussed with her husband whether he and Adeline ever planned to have children of their own. Adeline will no doubt play a larger role in the series, even if it's through the artist who looks just like her.
Who Is Io Preecher & What Does She Want With Anna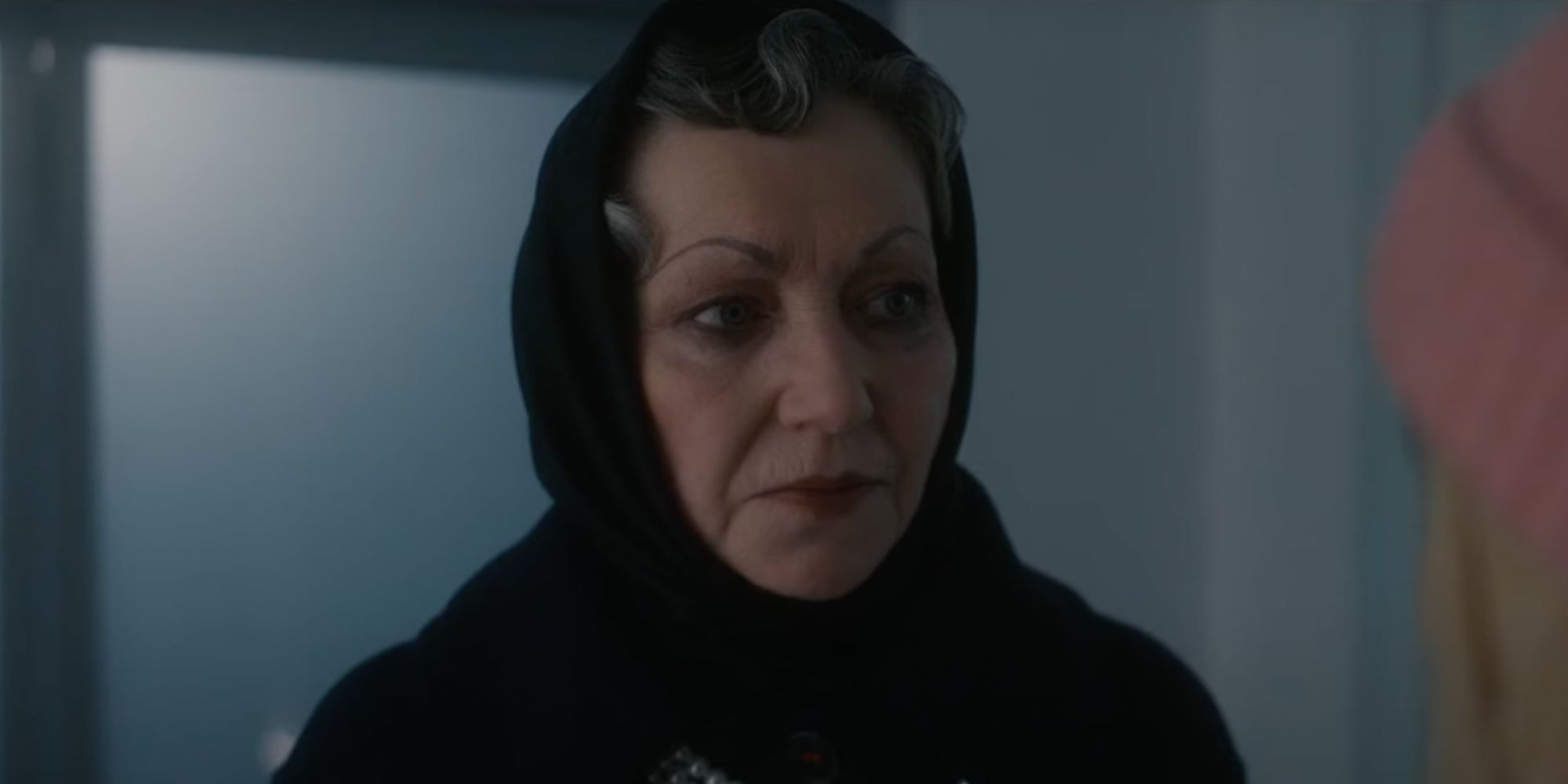 Io Preecher is one of the most mysterious characters in American Horror Story: Delicate, as she appears to be haunting Anna everywhere she goes. She first shows up in the doctor's office when Anna is leaving and tells Anna that she knows her. While Anna assumes she recognizes her as a famous actress, Preecher is referencing something else. "You are her," Preecher tells Anna before being scolded by one of the workers at the doctor's office. Preecher later appears in the audience when Anna is on Watch What Happens Live With Andy Cohen.
It's unclear if this is just one of Anna's hallucinations, as the episode blurs the lines between what is real and what Anna is imagining. The scariest scene is during Anna's procedure, when she has a dream of Preecher coming into the room and putting her bloody mouth on Anna's mouth, which is sewn shut. However, in the trailer for American Horror Story: Delicate episode 2, "Rockabye," Preecher is seen warning someone who appears to be Dexter's mother. She tells her that her son is in danger, and his wife is too, referring to Anna.
RELATED: Every American Horror Story Newcomer Debuting In Season 12
It's unclear if Preecher is actually as threatening as she appears to be in American Horror Story season 12 premiere. It's possible she actually has Anna's best interests at heart. Anna has a lot of trouble trusting the people in her life, and according to the full season trailer, this will continue throughout American Horror Story: Delicate. It's understandable that she's afraid of Preecher, as she seems to be stalking her. She isn't the only one Anna keeps seeing everywhere she goes, either.
However, it's possible Preecher's mysterious nature isn't a threat at all. While the premiere episode only scratches the surface of Preecher's character, she may be the one Anna needs to listen to instead of the people in her life who she thinks are trustworthy. Clearly, something sketchy is going on with the doctors, and Preecher may be the one to save Anna and Dexter from a very Rosemary's Baby-esque situation that seems to be brewing in American Horror Story: Delicate.